Description
CUE Business Solutions invites you to our first Business Support evening of 2018.
Come and see if we can help you develop, expand or transform your business through innovation, or indeed help you turn an idea into a thriving business.
Speak directly to one of our project team who will assist you with identifying the most suitable support solution for your business.
Agenda :
5:30 - 6:00
6:00 - 6:30
CUE Business Support

Starting your own Business – how we can help you
Capital and Revenue Grant support for new products, processes or services.
Expert 121 support from Coventry University, School of Energy, Construction and Environment, to develop products/services that contribute to carbon reductions and improved energy efficiencies
Product testing carried out on your behalf, providing impartial feedback that can be used to develop and market your products
Help to improve your business efficiency by ensuring your business is keeping up to date using digital technologies
6:30 - 7:50
Speak directly to our project teams about the most suitable support for your business who will be more than happy to answer your questions
Colleagues from Coventry University Technology Park will also be available during the event to advise on
business space options at the Park
7:50 - 8.00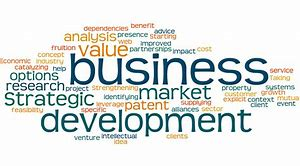 Free parking and refreshments provided.
Places are limited so please register for your place early. The event is part-funded by the European Regional Development Fund and priority will be given to eligible small and medium enterprises or individuals.
If your small or medium sized enterprise trades from a Coventry or Warwickshire address or you wish to start your own business and live in Coventry or Warwickshire we'd be delighted to discuss how we can help you.
For more information please e mail lowcarbon@cad.coventry.ac.uk