Cultivating the Future: Nature Based Solutions to Sustainability
Cultivating the Future: Nature Based Solutions for Sustainability
About this event
The natural environment is facing an unprecedented threat. Human interventions in the ecosystem, including rapid agricultural production; natural resource extraction; overfishing; pollution and the destruction of wildlife habitats, has led to devastating biodiversity loss over the past few decades. On our current global warming trajectory, it's estimated that in the next 80 years, up to 50% of species will not be able to adapt.
While typically biodiversity protection and climate change policies have been treated as two separate sets of challenges, it is increasingly recognised that the two are inextricably intertwined. In June 2021, the United Nations announced it now aims to tackle biodiversity and climate change together – looking at the social impacts of both.
China is home to 14% of the world's animals and 10% of plant species and as it continues to advance its economy, along with other countries, it wrestles with the balance of cultivating its economic, and environmental, future.
As the host of the UN Convention on Biological Diversity COP15 in Kunming to be held in early 2022, China is taking a global leadership role to explore how governments, the private sector, e-NGOs and communities can work together to put a stop to devastating destruction of the natural world.
Join us to find out about China's goals for COP15, how biodiversity and climate change are being tackled at COP26 and how nature can provide solutions for sustainability.
Speakers:
Dr. Sam Geall, CEO, China Dialogue
Sam Geall is Executive Director of China Dialogue and associate faculty at the University of Sussex. His research focuses on climate policy and politics, energy transition, and environmental governance in China, as well as the impact of Chinese investment through the Belt and Road Initiative. He edited China and the Environment: The Green Revolution (Zed Books, 2013). Sam's writing has appeared in many leading publications, including The Guardian, Financial Times, Foreign Affairs, Foreign Policy, Index on Censorship, and Nikkei Asian Review. He has been interviewed extensively by media outlets including the BBC, PRI, Al Jazeera, and Monocle 24.
Dr. Li Guo, Lau China Institute, King's College London
Li Guo is a Research Associate at the Lau China Institute, King's College London. She is a specialist on Chinese environmental politics. Her research focuses on biodiversity protection, genetically modified food policies, and national parks regulation. She has examined different modes of public participation and contestation at the interface between environmental conservation and economic interests in China.
Dr. Jinfeng Zhou , Secretary-General, CBCGDF
Dr. Jinfeng Zhou is the Secretary-General of China Biodiversity Conservation and Green Development Foundation (CBCGDF), a leading independent environmental NGO based in China.
Dr. Zhou is also an Executive Committee Member of the Club of Rome, a member of the World Commission on Environmental Law (WCEL) of IUCN, and an expert of the Global Pact for the Environment, and a researcher at the Theoretical Research Base of Environmental Justice of the Supreme People's Court of China.
Believing public participation is the key to effective conservation with maximum efficiency, the public fundraiser has financed hundreds of grassroots ENGOs and community-level projects over the past five years. He innovatively pioneered a new type of protected area - the Community Conservation Area (CCAfa) system in 2016 - to explore other effective measures in biodiversity conservation. CBCGDF has supported the establishment of more than 150 CCAfa's in over 30 provinces throughout China, whose various protection objectives include biodiversity, natural landscape, natural resources and cultural heritage, and fighting against wildlife crimes.
Besides, he presided over establishing a national-level "China Biodiversity Conservation Law" research project, participating in the policy recommendations of various environmental laws and regulations in China, and insightfully exploring Environmental Public Interest Litigation (EPIL) to protect wildlife survival rights. China's newly enacted Environmental Protection Law (2015) enables Chinese NGOs to sue polluters and environmental violators on behalf of public interest. In the efforts of safeguarding people's environmental interest by China's civil society, he has led more than half of the country's total Environmental Public Interest Litigation (EPIL) cases.
Dr. Zhou has earned a global reputation as a seasoned supporter of sustainable development, biodiversity conservation, environmental protection, and poverty alleviation.
Chair: Vincent Ni, China Affairs Correspondent, The Guardian
Vincent is currently the China Affairs correspondent for The Guardian in London, covering the world's most populous nation and its evolving place in Asia and in the world.
Prior to the Guardian, Vincent was a Senior Journalist at the BBC between April 2014 and April 2021. Whilst at the BBC, he also launched BBC Asia Brief, an internal forum that broadens conversations about East and Southeast Asia and their relationship with the rest of the world for BBC editors and reporters. His work has appeared on the BBC's flagship programs such as Newshour, Dateline London, and From Our Own Correspondent.
Vincent is a graduate of Oxford University. In 2018, he was selected as one of the 16 Yale World Fellows. In June 2021, he presented the hour-long BBC world service radio documentary When Kisssinger went to China. In 2019, he launched the Asia Matters podcast.
Primary Event Partners: China Dialogue & China Biodiversity & Conservation Green Development Foundation (CBCGDF)
This online webinar will be held on Zoom. Registered attendees will be sent an access link to the webinar via email a week before the event. Tickets are free for all to attend.
To tweet about the event, use the tags @lauchinainst @CBCGDF_China @chinadialogue on Twitter, and hashtags #ChinaWeek2021 #COP26 #lauchinainstitute #biodiversity #kingscollegelondon #greendevelopment
For media and event inquiries, please contact lauchina@kcl.ac.uk.
This year's China Week forum at the Lau China Institute of King's College London is held in partnership with:
Chatham House (Asia-Pacific Programme)
Australian National University (ANU)
The China-Britain Business Council (CBBC)
The Great Britain China Centre
Society for Anglo-Chinese Understanding
Italian Institute for International Political Studies (ISPI)
China Biodiversity Conservation and Green Development Foundation (CBCGDF)
Oxford University Silk Road Society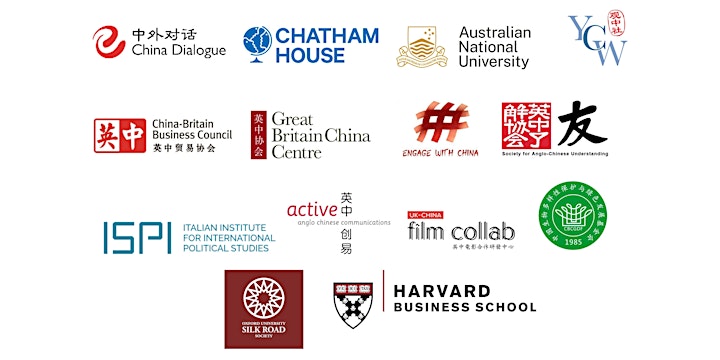 Organiser of Cultivating the Future: Nature Based Solutions to Sustainability
The Lau China Institute is a global centre for the research, study and understanding of contemporary China. We aim to study both China and work with Chinese scholars and others. As such, we seek research collaborations and deeper mutual understanding with the People's Republic of China, ensuring we sit at the heart of King's strategic approach.
Established in 2011, we now have a community of core academics and postgraduate students, including roughly 30 PhD students. We are based within the School of Global Affairs, yet work across all nine faculties and beyond, to engage in multi-disciplinary and innovative research.
The Lau China Institute is based in Bush House, North East Wing, 40 Aldwych, London, WC2B 4BG, part of King's Strand Campus.