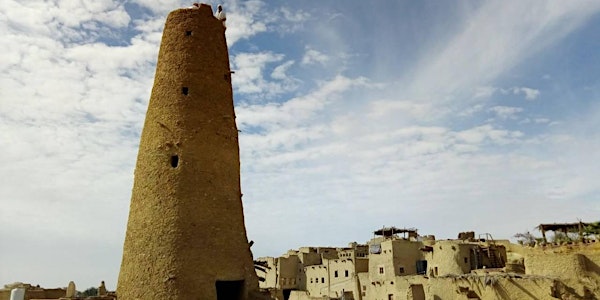 Cultural Heritage Protection post-Covid: DEVELOPMENT STRATEGIES
Cultural Heritage Protection in a post-Covid Landscape: DEVELOPMENT STRATEGIES
About this event
The British Council, DCMS and V&A are delighted to invite you to join us for the fourth session of our new interactive workshop series exploring how international development and cultural heritage protection can learn from each other to build back better in a post-Covid landscape.
Hosted by the V&A's Culture in Crisis Programme, these live-streamed workshops will be held every fortnight on Thursday at 4pm (BST/UK time) over a period of 10 weeks, from 25 June to 20 August 2020.
The focus of this session will be the wider value of cultural heritage and the potential to inform new approaches to international development and 'Aid'. We are looking to explore the lessons learned from current Cultural Heritage Protection in conflict-affected settings, the wider role of Cultural Heritage in promoting stable and secure societies and the contribution that can be made to supporting communities to 'build back better'.
The workshop on Thursday 6 August will be facilitated by:
- Asma Khalifa - activist, researcher, and co-founder of the Khalifa Ihler Institute
- Mariz Tadros - Professor of Politics and Development at the Institute of Development Studies and Director of the Coalition for Religious Equality and Inclusive Development (CREID).
- Prof. Elena Fiddian-Qasmiyeh - Professor of Migration and Refugee Studies and Co-Director, UCL-Migration Research Unit, University College London, PI of the AHRC-ESRC funded Refugee Hosts project
We are inviting our audience to take part in the discussion online and contribute questions, both beforehand and throughout the interactive sessions. The workshops will be organic and responsive, aiming to stimulate debate, generate creative approaches, and identify recommendations and discussion topics for subsequent events.