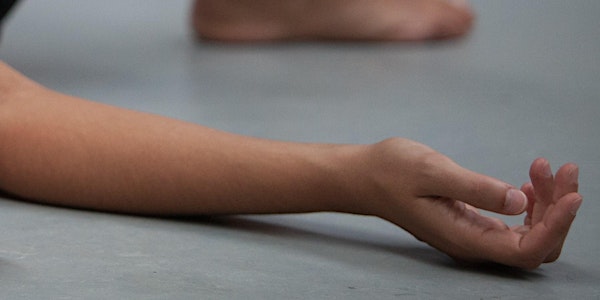 Cultural, Intercultural and Transnational Dialogues in Dance and Spirituali...
Description
The Journal of Dance, Movement & Spiritualities invites papers, presentations, film, demonstrations and workshops for our annual conference in Dance and Spirituality. We are especially interested in supporting cross-cultural, intercultural and transnational dialogue. The conference is not limited to dance academics; we also welcome those working in cognate fields such as deep-ecology, the expressive arts, religious studies, consciousness studies, sociology and anthropology. We have a limited number of places on this conference, so early bird registration is recommended. We have 5 free scholarship places for students who are completing MA, MFA or PhD study, or recent post-graduates new to publication. Papers will be selected in view of future publications – both edited book collections and special academic journal issues. Strands, topics and experiential workshops are invited along the following lines of inquiry:
Papers:
Archaeology, spirituality and dance

Dance and pre-history

First-nations dance and spirituality

Dance and Deep-Ecology

Consciousness studies and dance

Deep-ecology, cross-species movement and spirituality

Dance of the African Diaspora

Dance, Philosophy and Spirituality (Phenomenology)

Dance, transformation and the healing arts - Dance, Movement Psychotherapy, Somatic Movement Education & Therapy, Contemporary Shamanisms, Dance medicine, Jungian and post-Jungian discourses

Dance anthropology, ethnography and spirituality

Trance dance and club cultures

Gender, sexuality, dance and spirituality

Dance Herstory/History and spirituality

Performance, dance and spirituality

Sacred dance traditions, religion and dance

Cultural, intercultural, transcultural and transnational dialogues

Dance, spirituality, globalization and technology

Improvisation and spirituality

Dance, identity and spirituality

East meets West; and multi-directional spiritual dancing geographies

Higher Education, spirituality and dance

Transcendence, embodiment & spirituality
Workshops and experiential research:
Movement meditation

Somatic movement practices

Sound therapy, movement and dance

Contact improvisation

Improvisation

Sacred dance

Shamanisms

Dance, Movement Psychotherapy

Authentic Movement
Please send a 800 word abstract and bibliography detailing your proposed paper, technological requirements, institutional or organisational affiliation, biography and contact details to amanda@movingsoma.co.uk
The conference will be held at 'The Centre for Embodiment & Somatic Movement Education and Therapy' in Cheltenham in the UK. There will be many opportunities for delegates to join morning and evening meditation and movement workshops, with the aim to support experiential immersion in practice. Performative sharing and demonstration are welcome in the studio. Tea, Coffee and lunch will be provided each day.
Full fee with institutional support: £200
Fee without institutional support: £100
Baord Members £100
Student concessions: £70
5 free scholarship places for post-graduate students (fee is wavered) Gone
Please contact Dr. Amanda Williamson to discuss your paper and for further information on travel and places to stay.
Organiser of Cultural, Intercultural and Transnational Dialogues in Dance and Spirituality
The purpose of Somatic Movement Education & Therapy is to enhance human function and body-mind integration through movement awareness. Professional practice combines experiential anatomy, sound, breath, touch and imagery to bring awareness to the self-regulatory intelligence of the body. Somatic movement practitioners work sensitively and gently with the human body,  acknowledging that movement affects dimensions of psyche and spirit as well. As a result, practice facilitates improved vitality,  creativity,  easeful movement functioning, and a restful embodied experience. The profession, as represented by 'International Somatic Movement Education and Therapy Association (ISMETA)' helps students and clients in some way to:
​​​recognize habitual patterns of perceptual, postural and movement interaction with the environment
improve movement coordination that supports structural, functional and expressive integration
experience an embodied sense of vitality and create both meaning for and enjoyment of life
focus on the body both as an objective physical process and as a subjective process of lived consciousness
refine perceptual, kinesthetic, proprioceptive, and interoceptive sensitivity that supports homeostasis, co-regulation, and neuroplasticity