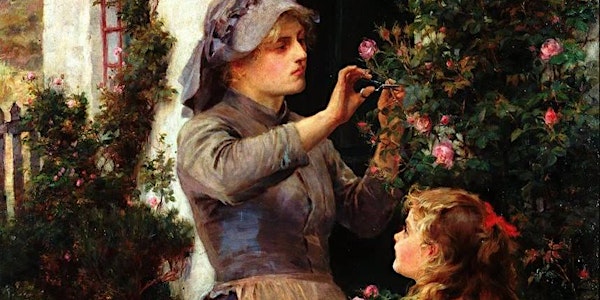 Cultural Learning Teachmeet with Exhibition Private View*
Location
William Morris Gallery
Lloyd Park
Forest Road
London
E17 4PP
United Kingdom
Description
Cultural Learning Teachmeet with
Private View of The Enchanted Garden exhibition
in partnership with A New Direction & Chingford Academies Trust
We are delighted to invite arts teachers to come along to our TeachMeet and share your experiences of a successful arts projects and collaborations with us, Find out about projects your school can engage with. Talk to like-minded professionals who share your passion for the arts
Find out about the London Borough of Culture 19 Education Programme and network with local arts organizations.
Enjoy a private view and curator's talk on the latest William Morris Gallery exhibition The Enchanted Garden and find out about the education programme.

This sumptuous exhibition explores how Morris, his contemporaries and subsequent generations of artists have responded to garden spaces, using them as stages for the magical, menacing and romantic. It features works by Burne Jones, Pissarro, Vanessa Bell, Duncan Grant, Stanley Spencer with the highlight loan of Monet's 'The Waterlilies, Setting Sun'.
Timetable
4.00-4.30pm Arrival & Registration: Tea Coffee served; Exhibition open
4.30-5.00pm Guided tour of exhibition and introduction to William Morris Gallery education programmes
5.00-5.30.00pm Borough of Culture 19 Plans & Education Progrqmme
5.30 --6.30pm Teacher and Arts Organization presentations: 3 or 7 minutes
Cultural organization presentations including on Artsmark and ArtsAward, Waltham Forest Music Service and more…
6.30 – 7pm + Wine & networking
If you would like to reserve a a slot for a presentation on a cultural learning project please email Yolanda Guns, Arts Co-ordinator at Chingford Academies Trust with a brief outline. y.guns@chingford.waltham.sch.uk
Primary and Secondary proposals welcome
For more details of Schools Programmes at the Wiliam Morris Gallery see our Learning pages
We look forward to seeing you
Yolanda Guns, Arts Co-ordinator Chingford Academies Trust & Sharon Trotter, Learning & Outreach Manager, William Morris Gallery and Vestry House Museum