Description
There is a saying that goes: "culture eats strategy for breakfast". In this full-day workshop, we take this to be true and dive right in. Getting as straight to the point as possible.
UPDATE: The workshop is now also open for self-employed or independently working individuals. The workshop will retain the focus on culture and rituals. As an individual, you can use this knowledge and opportunity as a workshop host or community builder, as well as for your personal workflow.

Rituals are crucial for any team and are what can create clarity, belonging and energy for what we do together. Through rituals we celebrate and manifest our community, live our values, cross milestones, provide clarity to our workflow by marking beginning and endings, integrate new members, initiate projects and much more.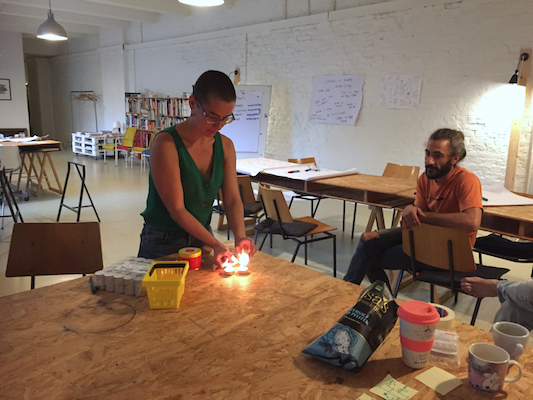 Why rituals?

Come with your team and leave with rituals to implement in your activities, knowledge on how to design rituals, insight in when rituals are needed, new connections and loads of tools and inspiration. All to the purpose of strengthening, creating and beautifying your culture.
"That was masterful"
"Thank you so much for your amazing workshop. Creating and enacting a ritual with such an amazing group of people is one of the loveliest memories I have from Summercamp."
- Workshop attendees at the Happy Startup Summercamp, September 2019
Teams need confidence in creating rituals in order to stay together, stay clear, stay powerful and stay free.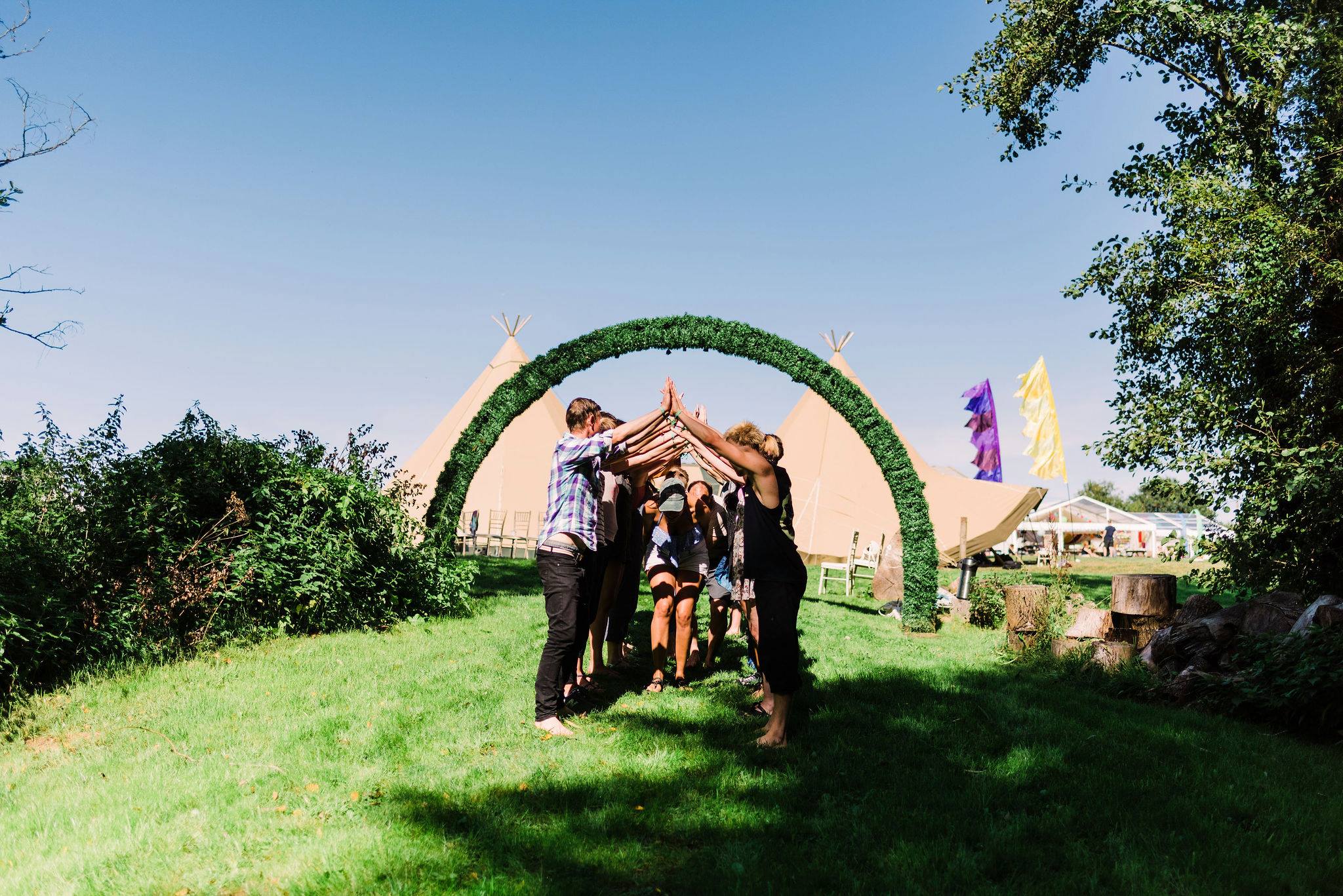 What you will learn and bring with you
You will bring with you from this workshop self-made, high-quality rituals to implement in your team culture and work. Getting to that point involves learning how to make rituals, a skill you will find massively useful in the future.
The workshop will introduce you to easy strategies for designing rituals, methods for seeing when a ritual is needed, understanding in how your rituals reflect and support your culture, and give insight in what approach for creating a ritual fit what situation.
Rituals can be understood as activities that have a way of collecting a topic and remarking upon its significance. For example, some people have an altar at home. What is placed on the altar collects abstract ideas, connections and aspirations into a more compact form. Allowing them to remark upon the significance of these topics in their life by interacting with the symbolic objects. Thus helping them to stay in contact with what is important to them.
Such an interaction does not have to be about religious ideas. An altar can have objects that connect non-religious people with their aspirations to stay healthy and clear for example. Giving energy to those commitments and bringing focus to what is most important.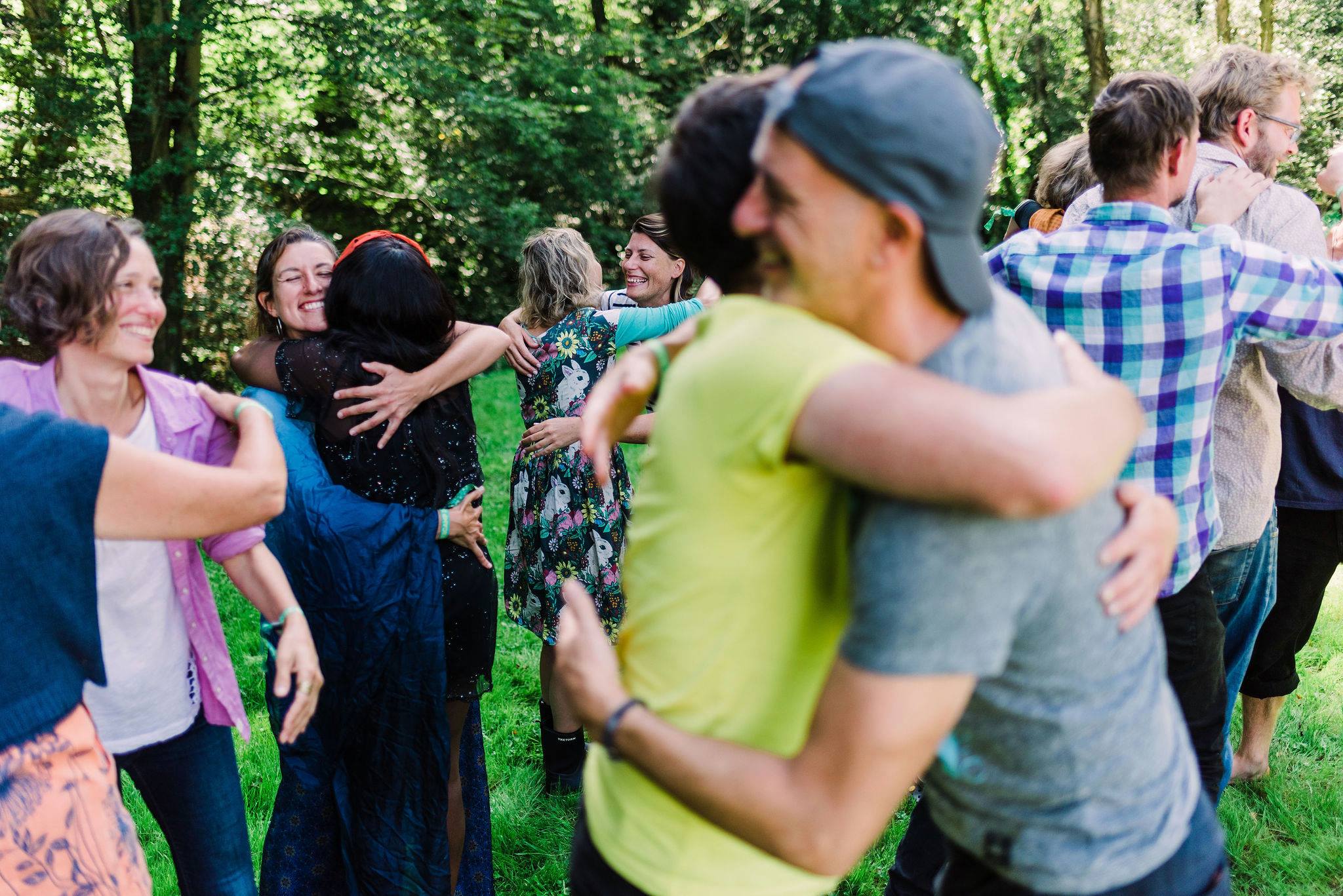 "It was at the same time luxuriously indulgent and practically useful. It flowed effortlessly, and felt warm, safe and welcoming from the start. It easily got across how ritual doesn't need to seem weird, esoteric or mystical – it's just a practical human tool to focus in on what's important."
- Workshop attendee, Brighton, England, 2017
Practicalities
For who is the workshop designed? - This workshop is designed for teams. You might come from a small company, a creative community, a department of an organisation, a sports team, or a support community for self-employed people, etc. It is important that you have an idea of what you are about for your ritual making to have a direction. Interpret this any way you want.

What is the price? - The starting price for a team represented by two people is 360€. Additional tickets are 140€

When and where does it take place? - Please arrive at Treehouse Tribe at around 9:30 on the 5th of December so that we can get started by 10:00
We will cater some lunch. Tea, coffee and snacks will be available all day.
To have an impactful experience, you will need to be present with 2-5 people from your team and all of you need to have a mandate to experiment with your teams' culture.
We will be very hands-on and create rituals that are ready to be implemented once our day together is over. To do this, we will continuously look at the moments in your work and culture where rituals can be implemented or be made better, and go through many cycles of input (learning) and output (doing) - so that you not only feel more confident in how rituals work, but also more experienced in creating them.
How a ritual should look, what content it has and what world-view it is reflecting is up to you.
What you learn at the workshop will give you the skillset and confidence needed to invent and implement new rituals in the future. To support this, you will receive pocket-guides that serve as recaps of the teachings and step-by-step instructions for your future rituals.
Viktor's workshop is the perfect blend of practical application and conceptual learning. Over a fairly short space of time I learned about the essential components of ritual and how to apply them in a way that untangles the difficulty, confusion and stuckness that inevitably shows up in life. The process he takes you through is gentle but very direct, uncovering way more than just a toolkit for designing ritual but new insights on what it is to be a human
- Workshop attendee, Cornwall, England, 2019.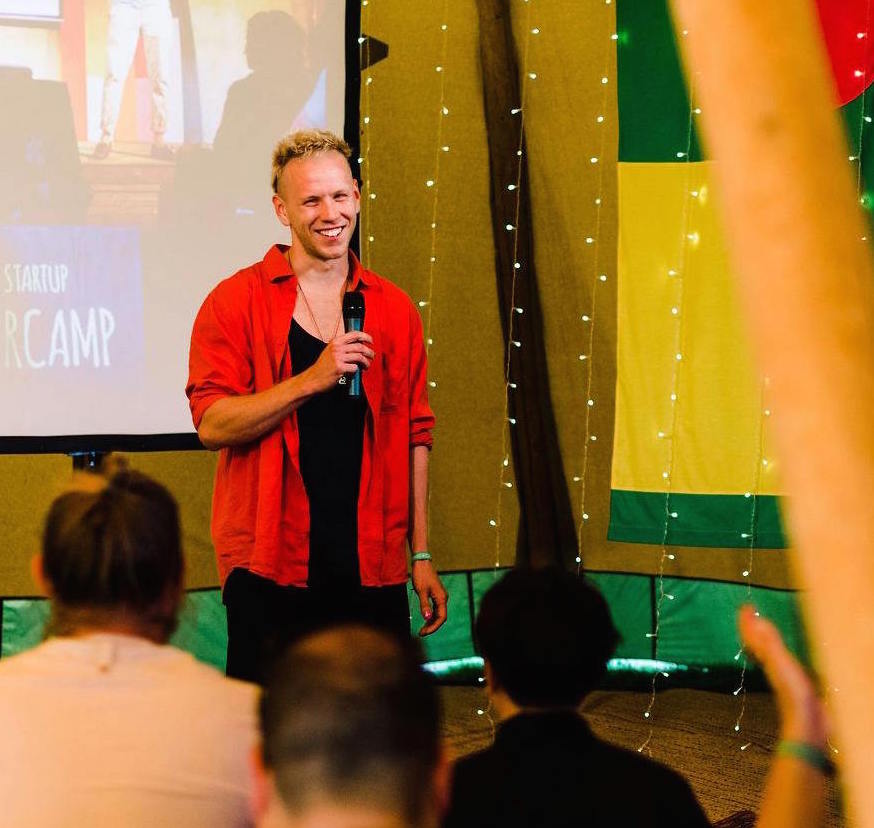 Hosts
The workshop is hosted by Viktor Lysell Smålänning from Ritual at Work.
Contact Viktor with any questions at ritualatwork@gmail.com
The workshop is brought to you by Kai Brouwer from Treehouse Tribe and Community Alchemist Lana Jelenjev.

-
Photos from Happy Startup Summercamp by Becky Rui Photography