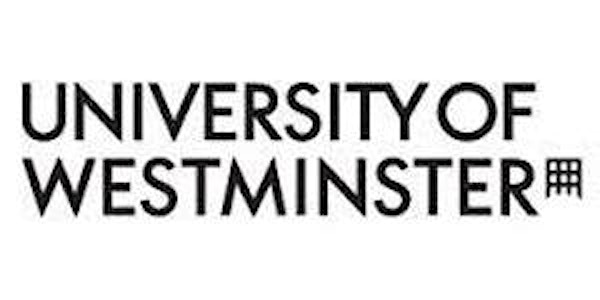 Culture, Appropriation, Authorship And Copyright – The Story Of 'The Lion S...
Location
Lecture Theatre G03
University Of Westminster
4-12 Little Titchfield Street
London
W1W 7UW
United Kingdom
Sales Have Ended
Registrations are closed
No need to print ticket(s) - your name will be on the register
Description
What happens when music created in one culture on one side of the world turns up in another culture on another side of the globe and appears to have been written by another author? Who gains and who loses? We will investigate the curious history of the successful popular song 'Wimoweh'/'The Lion Sleeps Tonight' in the United States of America from its original creation as 'Mbube' in South Africa to it becoming an integral part of Disney's The Lion King by showing the film A Lion's Trail by François Verster.
A post-screening discussion will ask why Solomon Linda, the author of the song 'Mbube' received virtually nothing from the millions of dollars of royalties his song generated, looking at copyright, contracts and whether the law is right. It will also consider how this song fits in with other musical appropriations and issues of authorship.
This is a seminar in the Theory Meets Practice series run by the Centre for Law Society and Popular Culture at the University of Westminster and jointly organised and hosted with the kind co-operation of BritishBlackMusic.com/Black Music Congress.
Please join us for this FREE evening at the University of Westminster, School of Law, 4 Little Titchfield Street London W1W 7UW, a music venue of 1960s and 1970s live music hosting gigs including Jimi Hendrix, Cream, David Bowie, Fleetwood Mac and many, many more.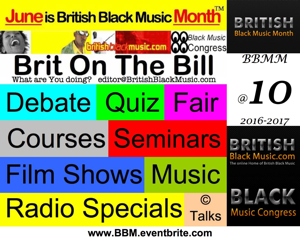 British Black Music Month (BBMM) is a BritishBlackMusic.com/Black Music Congress (BBM/BMC) initiative started in 2006. It takes place throughout June into mid-July. It offers an opportunity to celebrate domestic black music, discuss issues, better understand the music industry and copyright issues, and network. It's not aimed exclusively at Africans nor at just those in the music industry. BBMM@10 is a two year strategic partnership programme marking the 10th year in 2016-17.