Refund policy
Contact the organiser to request a refund.
Eventbrite's fee is nonrefundable.
Explore together with leaders from diverse backgrounds the inner and outer worlds of culture, communication and change.
About this event
Join us for what has been designed to be a transformational series of conversations for leaders who wish to go deeper and explore how they can bring themselves and their team home to their full potential for the challenges ahead
Together we will consider:
our leadership contradictions whose understanding and integration can help us 'come home' to our fullest potential
what the idea of 'coming home' means for how we journey with others, including teams
what all of this means for our relationship as a leader with the broader world and our community
The context for our conversations
The world of work and how we interact with others fundamentally changed for many of us during the past two years. The impact on performance, creativity and alignment has led to recent shifts in priority around engagement, well-being, resilience, talent retention and team-effectiveness, to name but a few.
As leaders tasked with addressing all of the above, we are also nurturing a more diverse and inclusive culture. We believe in our need to look closer at the issues that divide and unite us, and that means we need to look within ourselves for the inspiration, the answers, and often, the source of the problems.
How the series works
For us and hopefully you, exploring in a non-judgmental environment the often gritty and tricky topic of culture, communication and change is both a privilege and a pleasure.
The format is a series of conversations and sharing in break-out rooms and a main 'Circle'. The pace is purposefully slow to make room for listening - not just to others but deep within yourself.
You will be invited to share your experience, wisdom, highs and lows, whatever you are willing to share to benefit others and yourself in a confidential and psychologically safe space. If you wish to take on more of an observer role or take time for personal reflection, we will safely accommodate your preferences.
We will support and challenge you to talk about what often remains not said. To assist, we will offer practical guidance on discussing even the most difficult topics.
For every session, you will go away with insights, shared learning, and practical steps to take into your teams, organisations, and communities.
Each session will last 75 minutes, starting at 8:30AM PST | 12:30PM SET | 4:30PM BST | 5:30PM CET and 6:30PM in the Middle East on Tuesday 14th September, Wednesday 6th October and Wednesday 3rd November 2021. Please note that Wednesday 3rd November is 4.30PM GMT.
This series will be co-hosted by Paul J Barbour, Cleo McLaren, Felicia Pfeiffer & Daniel Yehuda Frohwein (more details below).
Overview of the three sessions
Session 1 - Personal journeys within, through the prism of culture, communication and change
We each hold personal truths—those things that feel true to us and influence how we react and respond to a given situation. Some of them result from our life experiences, while others are more embedded from our earliest days.
As leaders, to 'come home' to our fullest potential, it is essential to understand and celebrate what personal truths make us who we are. However, it is also crucial to understand and find alignment/harmony with those personal truths that may be getting in our way.
In this session, we will explore the following questions:
As a leader, what conflicting forces or contradictions (your truths) show up when at work? How do these help and hinder you?
What conversations about your truths are you not having with yourself, and how would a more aligned and positive story look, feel and sound?
Session 2 - Journeying with others/teams through the prism of culture, communication and change
It is not enough to be better aligned to our truths. We also need to consider the personal realities of those we work alongside. No more is this more important than when working as part of a team. Research has shown that only 13% of teams are operating at the highest level of performance (Price and Toye, 2017).
Technically a team can be considered two or more people who share a common purpose and have goals to hold each other mutually accountable. This session will explore what truths you have about others, what truths others may have about you and what potentially needs to be celebrated or sacrificed when working with individuals or as part of a team.
Session 3 - Journeying with the wider world and your community through the prism of culture, communication and change
Imagine you have done the work and reconciled your truths and the truths of other colleagues or team members. You think you are in a good place. However, suddenly something happens in the news or local to you. You react or even stay silent in a way that does not feel like you being your most authentic self.
Potential next steps
We would love for you to join us as we work together as leaders to build a safer, stronger, and kinder tomorrow. We believe this starts by investing in our personal leadership journeys. While we would be delighted to see leaders join us for the series, if this is not possible, we believe you will still benefit greatly from attending one or two of the sessions.
Please email cleo@cleomclaren.com, daniel@realiseyourpotential.com, paul@fxlireland.com or hello@felicia-pfeiffer.com with any questions.
Hopefully, we will meet you as we go on what we believe will be a transformational and profound journey together.
We look forward to welcoming you.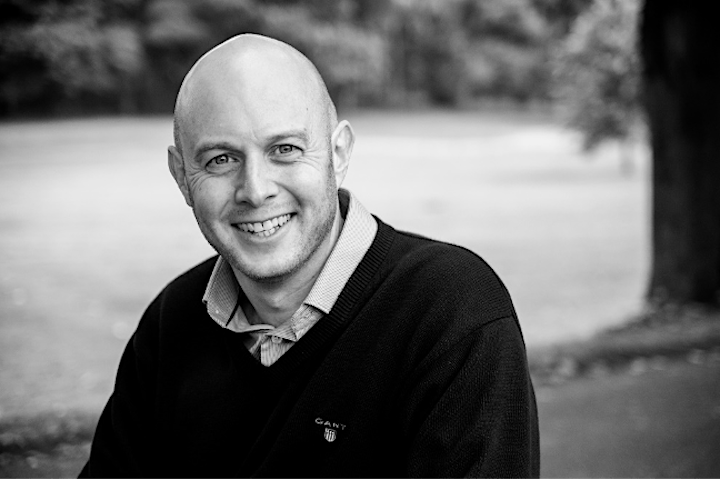 Paul J Barbour MSc is an accredited executive and team coach. A writer and speaker with strong interests in team coaching and conflict resolution, Paul is also a lead tutor on team coaching at Henley Business School and has co-authored 'Building Top Performing Teams' pubished by Kogan Page.
When Paul is not coaching individuals and teams, giving keynotes, writing and expanding his knowledge of psychology, he dedicates his time to his young family, local community involvement, property renovation projects and song-writing.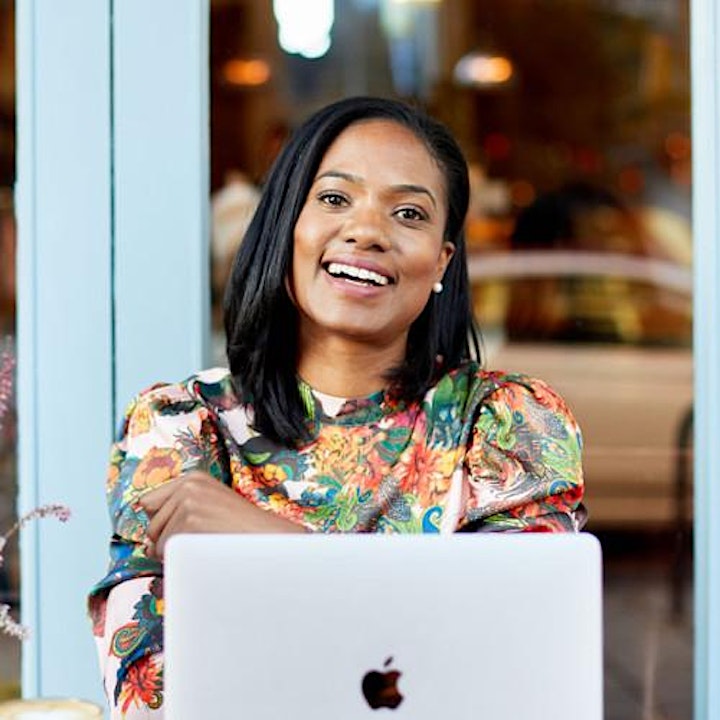 Cleo McLaren is an accredited Leadership, Mindset and Confidence coach, a lawyer, a writer and a podcaster.
She assists Leaders and organisations in the transformation of organisational culture creating innovative ways of approaching equality, inclusion and diversity. She addresses this through coaching training that has a wider systemic lens.
Cleo brings an intuitive, solution focused and compassionate approach to her work and sees beyond what is on the surface to help leaders and teams gain clarity, a different perspective and to support them as they learn about themselves and each other.
Felicia (Fee) Pfeiffer is a gifted Leadership, Mindset & Communication Coach who believes our world of work needs to be led by leaders who embody wisdom and love.
She serves clients to bring creativity, innovation and trust to the heart of business and prosperity.
Fee's purpose is to co-create a more inclusive world in which all voices can be heard and the full spectrum of human potential can be realised.
She 'educates' leaders and their teams on the topic of emotional intelligence, and self-awareness as the starting point to sustainable change in order to support better decision-making and activating purposeful endeavour.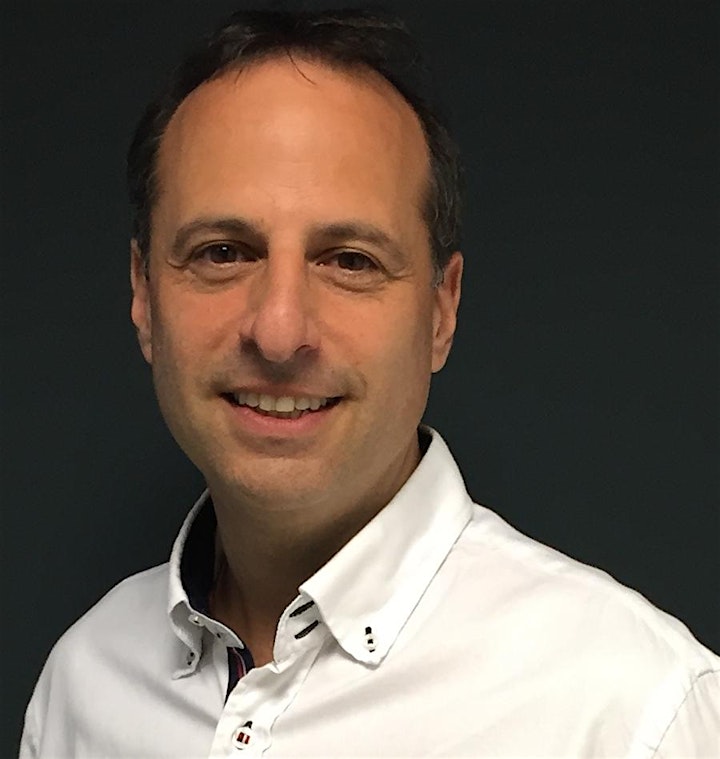 Daniel Yehuda Frohwein is an accredited Business & Leadership Coach (ABLC/EMCC), and the founder of RealiseYourPotential.com – a collective of professional coaches, psychologists and consultants who share a purpose-driven desire to serve clients wishing to sustain and develop profit and performance, whilst creating a safer, stronger, kinder society.
With 25 years experience leading companies and teams, Daniel Yehuda brings an energising, creative, entrepreneurial and human touch to the challenging times we face as leaders of our organisations, teams, and in our lives.
Daniel Yehuda is a pioneer in Leaders Circles since launching 'Frontline Leaders Support' (amongst many others) to leaders worldwide during 2020. He shines brightest when facilitating & coaching Teams & Leaders around the fields of Leadership, Alignment, Communications, Culture, Diversity & Inclusion, Wellbeing, Performance & Change.
Daniel Yehuda brings a blend of organisational and personal psychology, to the process of adding value and embedding values across 1) Leadership & Legacy 2) Strategy & Innovation 3) Teamship & Performance 4) Emotional Balance & Wellbeing.