Red Dot 365 introduces A Coaching Session & Q&A with International Coach Byron Hayward
About this Event
"If you want to be the "best you can be", create the best environment to allow people to perform at their best, develop your next leadership team, or simply want to be better than you were yesterday. Then join me to hear what I have to say about creating that honest culture, ask me questions about People & Performance and more."
"I read many articles and posts centred around topics using sports analogies for leadership and business (or life in general) is in part because they are so easy to relate to. If you've played a sport in the past, it's also likely that sports analogies bring up not only logical, but emotional connections. When you can get the heads and hearts of your staff involved, you have the ability to really get everyone focused on the goals that are most important for your company. This is key for building a strong Leadership, Performance, Motivation, and Change that lead to creating a great Culture for employees and customers alike."
Byron Hayward.
There is no need to use analogies any longer; Byron Hayward has spent the last 25 years at professional end of high-performance environments. Leadership, Teams, Performance, Change and Culture are a part of his DNA.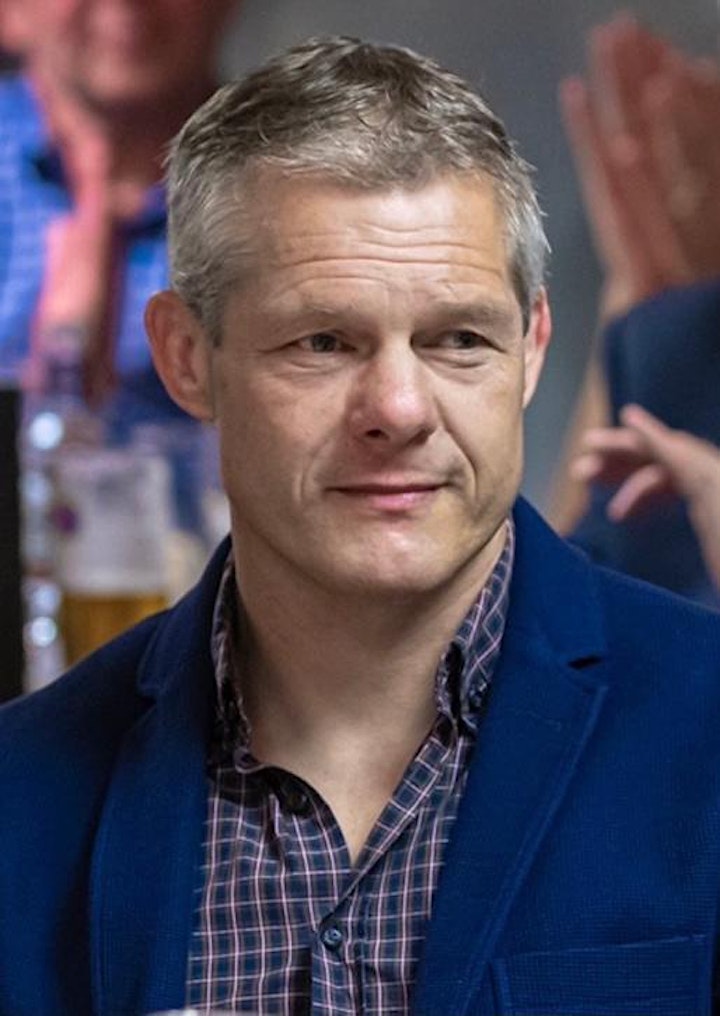 The FREE Coaching Seminar & Q&A will include:
Creating a High Performance Team:
Creating a High-Performance Team – A group of people with a shared vision or goal.
- Model Excellence. Know what excellence looks like? Behaviour breeds behaviour.
- Open and Honest Communication. A hallmark of the high-performance team is a high level of open, honest, robust and transparent communication.
- A Supportive Environment. High Performance teams meet regularly and discuss progress, concerns, and ideas for improvement.
- Understand Your People. Know your team's strengths and talents. No place for negativity.
- Celebrate Success. Share good news. Make noise about successes. Let everyone know when the team or a team member does something exceptional.
Creating a Performance Culture:
- Clarify values and live them everyday through your behaviours as a leader.
- Reinforce and reward positive behaviour.
- Have the "courageous conversations".
- Open and Transparent communication and conversations.
- Ownership and empowerment which builds trust.
- Embrace change as a positive factor.
- Encourage and promote feedback.
Byron Hayward will be discussing the last 25 years at the professional end of high-performance environments. Leadership, Teams, Performance, Change and Culture are a part of his DNA.
Byron can become your Chief Wellbeing Officer and work with you over time to understand you and your people. Bryon work's with Red Dot 365 to provide bespoke data and insights around your peoples perceived wellbeing prior to any Solution.
SOLUTIONS
Following the seminar, if you think Byron's Coaching & Q&A will work for you and your staff. Simply commission Bryon to deliver a similar seminar directly to your staff.
Alternatively, allow us to create tailored solutions based on your peoples perceived wellbeing to help improve performance & culture.
Byron works with a team of experts to create bespoke interventions that will work for your people. By understanding their needs first.
Our free baseline allows you to make evidence driven decisions, making your staff part of the Solution, giving them a voice!
Investing in tailored solution that gives you the biggest individual impact & organisation ROI.
Byron's team uses Machine learning to predict trends.
Internally by department, by geographic, demographic, competitor & industry.
Red Dot 365 can also cover your staff's Mental Health & Wellbeing, 24/7; allowing access to Wellbeing Experts at their point of need, 365 days a year.
"I have Twenty five years experience in elite professional sport. Through participation and coaching in Rugby, Boxing, Leadership, Strength & Conditioning. Developing people and teams to perform at their optimum level.
Creating positive environments, where individuals and teams had the belief that they could compete under pressure at the highest level. Dealing with conflict, having courageous conversations that were both necessary and positive to improve individual and team progression. Getting the very best out of people through augmented feedback.
My faith is a core and fundamental factor in my life, it has a significant influence on how I live my life, my values and behaviour. The charitable and fundraising work I do is essential to who I am. If I am not living my life to make someone else's life better, then I'm not living at all! Having been through several challenging events in my life; including stroke and cancer, it has enabled me to see that what seems like disaster, can be used positively. Resilience can only be developed through experience of trauma, how we react and respond to the trauma, defines how resilient we are."
Byron Hayward.