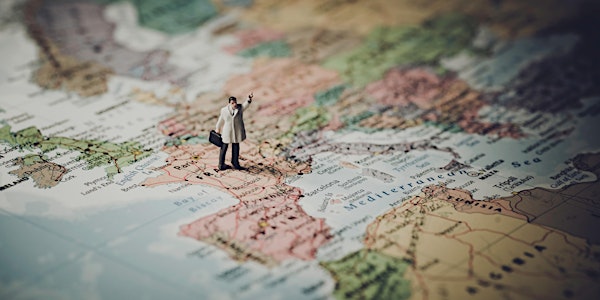 Culture In Motion - European Culture Networks and the value of connecting.
Event Information
Location
Pálás
15 Merchants Road Lower
Galway
Ireland
Description
Connecting with a European cultural network can open doors to new opportunities, co-creation, learning, information sharing, new ideas and much more. It can lead to partnerships and projects with like-minded organisations from across Europe and enable you to apply for EU funding programmes including Creative Europe. There is a wide range of European cultural networks across many different activities and practices, from informal alliances of culture professionals to formalised membership bodies.
As we approach Galway's designated year as European Capital of Culture in 2020 this FREE seminar presents a few of these networks and will explore how they work and how they can contribute to the work of culture organisations and individuals. The session will also explore cultural mobility and the benefits and challenges of undertaking mobility opportunities and collaborations with partners in other countries.
If you want to get a better insight into what European networking and collaborations could bring you then sign up to hear from a range of speakers as they share their experiences. Join us afterwards to mingle and chat over a glass of wine at our networking reception.
Programme
14:30 – 14:50 Registration
14:50 – 15:00 Welcome and introduction – Creative Europe: Audrey Keane and Katie Lowry
15:00 – 15:20 Lian Bell, Set Designer and Arts Manager | IETM network
15:20 – 15:40 Lucy Medlycott, Director, ISACS | Circostrada network
15:40 – 16:00 Mary Conlon & Niamh Brown, Co-Directors, Ormston House | AIM network
16:00 – 16:20 Sandy Fitzgerald, Cultural Agency Director, Olivearte | Ambassador for Trans Europe Halles
16:20 – 16:40 James Riordan, Artistic Director, Brú Theatre | Make a Move, Artist's experience of a European mobility project

16:40 – 17:30 Panel discussion The Value of Networks and artists mobility Moderator: Marilyn Gaughan Reddan | Head of Programme, Galway 2020 European Capital of Culture
17:30 – 18:30 Networking reception
Who should attend: Professionals from arts and culture organisations and individual artists and practitioners who are interested in working and connecting with peers across Europe.
Date and time
Location
Pálás
15 Merchants Road Lower
Galway
Ireland