Description
Join us for the third Culture LabX Vancouver event. In this immersive lab we are getting down to the nitty-gritty and talking about failure. Hear stories from leaders who turned their biggest failures into powerful lessons they built upon in order to reach their greater heights.


This evening is intended to bring a sense of relief that a tribe is not alone in their battles. Too often we celebrate the victories and inspirations of a few. Attendees will walk away feeling they are "human" and as fallible as the person beside them.
It's about building connections rooted in humility and not boasting. The sharing of these intimate stories of mistakes opens the door for candid discussion. We will have 6 brave speakers sharing their most vulnerable failure stores: what it was, what they learned, and what the rest of us shouldn't do.
You'll come away with valuable insights and new connections. Drinks and snacks will be provided. Come prepared to listen, ask questions and share your favourite fail forward stories.
AGENDA
5:30pm - Registration and mingle
6:00pm - Open remarks
6:15pm - Sharing of stories begin
7:30pm - Networking
IGNITORS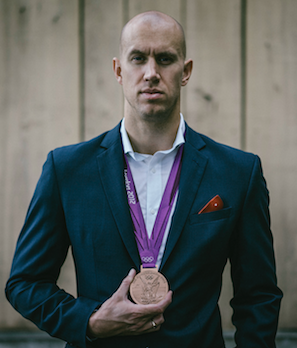 Brent Hayden is a former 3x Olympian, Olympic Medallist and World Champion swimmer. He was the first Canadian in history to stand on the Olympic podium in the 100m freestyle. From failing swimming lessons to winning an Olympic medal with a displaced rib, his story is full of challenges and setbacks. He's now a professional speaker, fine art photographer, and co-founder of apparel company Astra Athletica. Brent also uses his learnings to help others fuel their champion mindset to succeed at anything.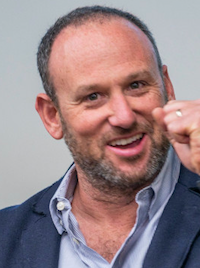 Josh Levine is an educator, designer, and best-selling author, but above all, he is on a mission to help organizations design a culture advantage. For over 15 years Josh has helped build culture-driven brands and continues his work making an impact through as Principal of Great Mondays. He is the founder of Culture LabX, and has overseen its growth into an international community. Josh's newest book, Great Mondays: How to Design a Company Culture People Love is out now.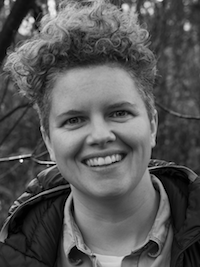 Laura Appleton is the Senior Manager, People and Culture at Arc'teryx. Equipment. She is an investor and her currency is people. Laura began her craft with the award-winning recruitment agency Propel London where she fell in love with Talent Acquisition. Having immigrated to Vancouver, Appleton joined a yoga company that would teach her downward dog and how to expediently grow Lululemon Athletica through core value-based leadership, purpose and vision. When not talking about talent, Laura is laughing or out playing and adventuring in nature.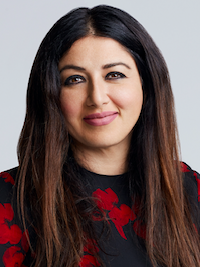 Nahal Yousefian is the Chief People Experience Office at MEC. She helps ensure that people possess the attitude, skills, and experience to serve their members' diverse needs. Prior to joining MEC, Nahal was with the multinational retailer, Tesco, in Prague, where she held several senior HR roles. She was integral to building a service-centric culture among 120,000 employees based in Central Europe and Asia. Whether it's running, hiking, yoga or meditation, Nahal likes to get outside in Vancouver as often as she can.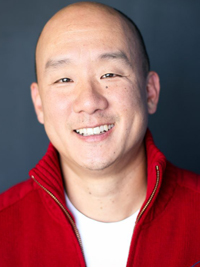 Rocky Ozaki is an evangelist on the future of work and a relentless promoter of the BC technology ecosystem. He believes that technology, a sharing economy, and the connected generation are dramatically changing the way companies attract and engage their people. With a decade of corporate enterprise experience and years of working with startups, Rocky helps organizations thrive in the workplace. Rocky is a co-founder of Now Innovations and a leading people and culture consultant.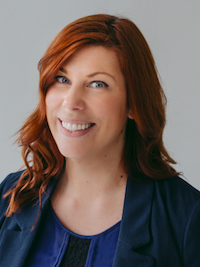 Shiah Bazeley is Head of People and Culture for Vega. She ensures that the company remains a sought-after employer with a culture that other brands only dream about. With 15 years of experience across industries, she designs people-focused programs that help companies build a strong organizational culture and world-class employer brand. She champions an effective common-sense approach that balances the "touchy-feely" side of HR with programs that strategically align with the objectives of the business.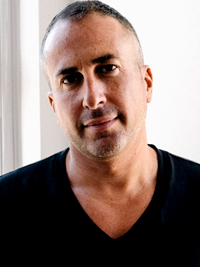 Everywhere Jonas Altman looks he sees a change in the way we work. He believes that work is becoming much more fluid and fulfilling. Jonas is a partner at award-winning innovation firm Social Fabric, an adjunct professor innovation and entrepreneurship at UBC Sauder School of Business, international speaker, and writer for Quartz, Inc and The Guardian. He's now penning his second book all about meaningful work.
---
Culture LabX is a global community experimenting with the Future of Work. Join us and help play a critical role in redefining workplace culture.
This event will SELL OUT - book early to avoid disappointment!


Venue Sponsor
Bench Accounting

Food Sponsor