Description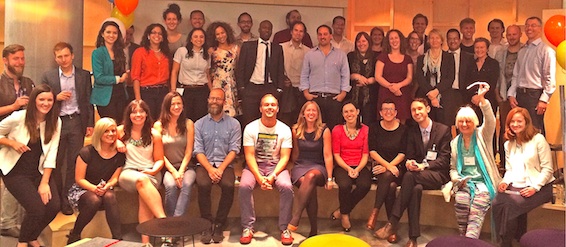 You're an activist in your own organisation. You care so much about its culture, that you're willing to lose your job for it. You're a Chief Culture Activist. You're a Culturevist.
Every few weeks we meetup to discover and learn from other people who share our passion. This meetup we're going deep on Hiring For Culture, and we'll hear from some of the most inspiring examples around. If this is something you're working on or care about, join us :)
We've found our meetups work best when we're a balance of people who work 'in-house', and those who don't (Consultants/Vendors/Agencies). If you're one of the latter, we'd love you to join, and to do so you need to bring at least one person who works in-house. You can click on Add to Waitlist, and once they've signed up your ticket will also be released. This is to help us keep a balance without capping signups.
6:30 - 6:45 Arrive and drinks
6:45 - 6:50 Welcome
6:50 - 7:30 Guest Speakers on 'Hiring For Culture' - 5 mins each
+ Tris Revill, Recruiter, Lyst
+ Emma Sexton, Founder, Make Your Words Work
+ Olivia Gadd, Director of Communications at Grant Thornton UK LLP
+ Gillian Davis, Leadership and Organisational Development, ustwo
+ Matt Buckland, Head of Talent and Recruiting, Forward Partners
7:30 - 7:45 "My need is..."
7:45 - 8:05 Break & refill glasses
8:05 - 8:20 Speed meets
8:20 - 9:20 Unconference breakout groups
9:20 - 9:30 Wrap up
9:30 - Off to the pub
Huge thanks to ustwo for hosting us once again. You'll see they're an org that truly care about culture. Special shout-out to Tris Revill and Matt Buckland for suggesting the focus on Hiring For Culture - such a great topic!!
Here's a taste of a previous meetup.
If you can't make this event, join the mailing list at www.culturevist.com to hear of cuture events. By attending this event you agree to photographs being taken on the day and shared in future.