Looks like this event has already ended.
Check out upcoming events by this organizer, or organize your very own event.
Culturing Our Creativity

Monday, June 17, 2013 from 10:00 AM to 3:30 PM (BST)
Event Details
 Culturing our Creativity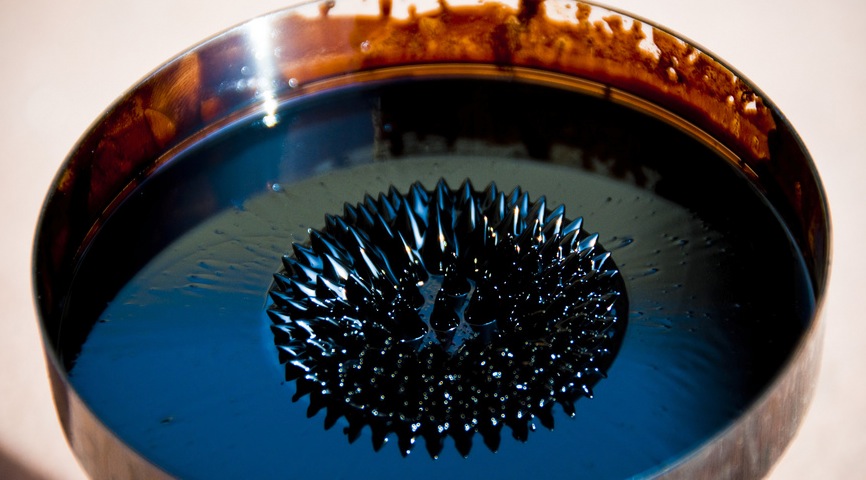 Image: Ferrofluid-5 by Nate Weigle courtesy of a Creative Commons license
What conditions are needed for individuals and organisations working in arts, culture and the creative industries in Scotland to flourish on our finite planet?

How can we ensure their presence?

What more could they contribute to our common wealth

 if we did?
Date: Monday 17 June 2013
Location: Assembly Rooms, Edinburgh
Seminar & Webcast : 10.30 - 12:30
Open space: 13.15 – 15.30
Cost: £20 +VAT*
Individuals and organisations working in arts, culture and the creative industries in Scotland are faced with a rapidly changing external operating environment that is increasingly uncertain. Many, especially those working in small practices, micro businesses and SMEs, face continuous obstacles to achieving their full potential, especially in relation to accessing the right kind of human and financial resources to help them adapt and build their resilience.
Whilst we know a lot about the conditions needed to enable cultural and creative activities to flourish at different points in their lifecycle, they're not present across the whole ecosystem. They're not connected up. Most importantly, we don't fully recognise the different kinds value they create, and what impacts these values have on our increasingly challenged economy, society and environment. How can we ensure their presence? Who needs to do what, where, when and how? What more could they contribute to our common wealth if we got the architecture for supporting cultural and creative practice right and how can we develop the strategic narrative that would enable behaviour change across the system?  
AGENDA
1030 Welcome: David Watt, Arts & Business Scotland
1035 WEBCAST LIVE
1035 Dangerous Ground: Reframing Cultural Value, Eleonore Belfiore, The #CulturalValue Initiative
1055 [Q1] What conditions are needed for individuals and organisations working in arts,
          culture and the creative industries in Scotland to flourish on our finite planet? 
         Artists & creative practitioners: Art of Living Dangerously, Shelagh Wright, co-Director Missions
         Models Money and Natalie Querol, Director, The Empty Space, 
1110 Arts and cultural organisations: Ben Cameron, Doris Duke Charitable Foundation
1125 Creative industries: Let's Put the Future Behind Us, Bob Last, Cultural Enterprise Office
1140 Case study: Sustainable AmbITions for our common wealth, Hannah Rudman,
         Rudman Consulting and AmbITion Scotland
1155 Q&A, in person and online audiences, chair Roanne Dods
1230 WEBCAST END
1230 LUNCH
1315 [Q2] How can we ensure their presence?
         Open Space style break out. What are the enabling and disabling conditions in relation to:
People development

Technology & digital opportunities

Access to finance

Physical Infrastructure

Policy environment
 
        Facilitator Roanne Dods
1400 [Q3] What more could arts culture and the creative industries contribute
         if these conditions were there?
         Facilitator Roanne Dods
1445 Donald Smith, storyteller will offer a poetic summary of ideas and opinions gathered from
         participants during the course of the day
1500 Who needs to do what, where, when and how?
         Facilitator Roanne Dods
*This will go toward covering the basic costs of running a full-day event.  If price is a barrier please get in touch.  We don't want anyone to be excluded based on ability to pay.
Who is it for?
-----------
The event is for anyone interested in cultural policy and for any sector professional interested in the wider value of culture to our social, cultural and economic life.
For arts, culture, and heritage sector professionals in the central belt, there's an opportunity to come along to the seminar and open space in person. The morning seminar is webcast live for anyone everywhere.
Speakers
-----------
David Watt, CEO Arts & Business Scotland
David trained at Glasgow School of Art and following a year's scholarship at the British School in Rome, was appointed as Lecturer in Printmaking at GSA. He then worked at Dundee Contemporary Arts as Print Studio Manager before becoming Director of Edinburgh Printmakers in 1999. In 2006 he moved to become Director of Glasgow Sculpture Studios where he led a major capital campaign to take the studios to new premises at The Whisky Bond. Through a range of partnerships David has provided the Sculpture Studios with state of the art studios, workshops and a world class canal-side gallery. The Whisky Bond opened in 2012.

Elenore Belfiore, the Cultural Value Initiative 
Dr Eleonora Belfiore is an Associate Professor of Cultural Policy and Director of Graduate Studies at the University of Warwick.
Eleonora is a humanities scholar, with a background in classics and Italian literature, and her research has consistently focused on the development of a humanities-based, but also highly interdisciplinary, approach to the study of cultural policies and cultural politics. She is committed to public engagement, and to the notion that research comes alive in conversations and interactions with people, both within and beyond the academy. This is why she loves teaching - and especially international and cultural diverse students - and is committed to taking her research out of the university into the world of practice and policy-making.
Eleonora is book reviews editor for the academic journal Cultural Trends.
Shelagh Wright, Missions Models Money
Shelagh was born and raised in West Bengal of Scottish heritage. She describes herself as a 'mongrel' and is engaged with a diverse range of people and projects around the world on cultural and creative economy policy and sustainable practice. She has worked extensively with government and the public, charitable and private sectors on creativity, social enterprise, investment and innovation agendas and is an associate of the think tank Demos.
Shelagh has led programmes of work with the British Council, Creative and Cultural Sector Skills Council, Screen England, Arts Council England, Creative Partnerships, was a contributor to the Creative Britain strategy and a member of the EU Expert Working Group on the Creative Industries.
She is also a Director of ThreeJohnsandShelagh (with John Holden, John Kieffer and John Newbigin) and an associate of Demos' Culture+Conflict initiative.
Natalie Querol, The Empty Space
Natalie is a theatre producer, regularly supporting emerging and mid career artists to create work for education settings and national touring. She has been a Programme Director for Creative Partnerships working in London, the North East of England and Amsterdam, as well as Director of the Puppet Centre Trust. Since 2007 Natalie has been Director of The Empty Space, an organisation dedicated to developing and supporting a thriving independent theatre sector. The Empty Space delivers programmes and projects that have both a strategic relevance and an immediate impact on the artists is supports.
Ben Cameron, Doris Duke Foundation
Since 2006, Ben Cameron has been Program Director for the Arts at the Doris Duke Charitable Foundation in New York, NY, supervising a $13.1 million grants program focusing on organizations and artists in the theatre, contemporary dance, jazz and presenting fields. In 2012, the Foundation announced a special additional allocation to the arts of $50 million initiative designed primarily to serve individual artists. This allocation, which also falls under Mr. Cameron's supervision, will support three separate initiatives the first of which announced a first class of 21 artists (out of an anticipated 100 recipients over five years), each of whom received grants of up to $275,000.


Previously, he served as the Executive Director of Theatre Communications Group, the national service organization for the nonprofit professional theatre.  Other roles include Senior Program Officer at the Dayton Hudson Foundation, Manager of Community Relations for Target Stores  (supervising its national grantmaking program) and Director of the Theater Program at the National Endowment for the Arts.  He has addressed arts gatherings in seven foreign countries as well as throughout the US; has served on the national boards of the Arts and Business Council and Grantmakers in the Arts; and received honorary doctorates from Goucher College in Baltimore, and DePaul University in Chicago and an honorary MFA from the American Conservatory Theatre in San Francisco, in addition to earning an MFA from the Yale School of Drama. In 2007, he was one of five recipients of the Distinguished Alumnus Award from the University of North Carolina at Chapel Hill and 2011 was named a Chevalier of the Order of Arts and Letters by the government of France.  He continues to teach a special guest seminar every year at the Yale School of Drama and is currently in his seventh year of service as a member of the Tony Awards Nominating Committee.
Bob Last, Cultural Enterprise Office
Bob produced Oscar nominee Sylvain Chomet's 'The Illusionist' released to critical acclaim in the UK by Pathe and by Sony Pictures Classics in the US in December 2010. The lllusionist was nominated for both a Golden Globe and an Academy Award, Best Animated Feature, 2011 and won the New York Film Critics Circle Best Animated Feature, the National Board of Review's Spotlight Award, the European Film Award for Best Animated Feature and a Cesar.
He has a slate of projects in development including both live action and animation - including contemporary noir Bullet Trick an adaptation of a Louise Welsh novel by Bille Eltringham co-produced with Studio Babelsberg in Berlin, Out Of The Woods a stop motion feature being sold by K5 Film Sales and Terence Davies adaptation of Sunset Song being produced with Hurricane films and sold by Fortissim. 
Bob is producer at Dundee based ink.digital, bringing decades of experience in creative project management to Ink's youthful team. Recent ink.digital work ranges from pipeline development and outsourcing for The Illusionist to award winning commercials. In 2012 ink's advertising work has won awards at the Roses in Manchester, the Arrows in London and the Scottish Creative Awards. 
He has been appointed Chair of the CMI, responsible for the Edinburgh International Film Festival and Edinburgh's Filmhouse cinema. - is chairman of the not for profit Cultural Enterprise Office, the foremost organisation advising new creative businesses in Scotland. - has been an occasional tutor and consultant at The London Consortium (a joint venture between Birkbeck College and the Tate Modern) National Film and Television School and the International Film School, Cologne. He was a member of the advisory board for Glasgow University's 'Creativity, Policy' research project at the Centre for Cultural Policy Research and has recently completed a study of the role of micro-businesses in the creative industries for the Scottish Government.
Hannah Rudman, AmbITion Scotland & Envirodigital
Hannah Rudman has fifteen years experience working in the creative, digital, education and tourism sectors, aiming to increase capability, capacity, confidence and creativity in e-business models, ICT systems within operations, digital content creation and customer engagement, and digital archiving. Enhancing ecological, economic and social sustainability through digital developments is Hannah's latest area of research, interest and work. Founder of Rudman Consulting Ltd, Hannah has been working through independent consultancy in the UK since 2003. 
Rudman Consulting currently advises governments and non-departmental public bodies on vision and policy development for cultural, creative and tourism sectors: championing digital development to achieve ecological, economic, and social sustainability. Hannah speaks internationally and regularly on these themes. 
Rudman Consulting also creates national and regional programmes to ensure good policy and vision is implemented and embedded: designing and delivering Arts Council England's and Creative Scotland's AmbITion, a change programme, that utilises IT and digital developments to facilitate the longer-term sustainability of cultural, creative, and heritage organisations.
Roanne is an independent consultant – currently working on strategic development of the Dovecot Studios, PAL Labs and The Work Room – and a producer, creating, facilitating and developing new initiatives that have artists, talent, and ideas at their heart. She is passionate about deep connections and understanding between people to help make good things happen, about how we thrive with integrity in this uncertain world, how we keep making the world a better human centred place, the place of culture in our organisations and lives, and the significant role of artists in asking the great questions, working from a place of integrity and commitment, and helping us understanding human experience and meaning in richer ways.
Roanne is currently the Artistic Director of PAL; and serves on Cove Park board. She is a previous Director of the Jerwood Charitable Foundation, who trained as both a lawyer and a dancer. At the Jerwood Charitable Foundation she oversaw the significant expansion of Jerwood activities across all artforms. She has served as Vice-Chair of Scottish Ballet, Chair of BAC and as a board member of Sistema Scotland, Fuel, Young Vic and the Jerwood Space.
Roanne is the co-recipient of an Angel Award by the International Society for the Performing Arts and one of the Cultural Leadership Programme's Women to Watch.  She was founding co-director of Mission Models Money; The Work Room;  IC: Innovative Craft, and Rose Orange.
Donald Smith, Scottish Storytelling Centre
Donald Smith is a storyteller, author and educationalist. As Director of The Netherbow Arts Centre from 1982, and founding Director of the Scottish Storytelling Centre since 2003, Donald has been in the thick of cultural and social developments in Scotland, and beyond, over three decades. He believes in the power of culture to enhance confidence and well-being, and in the vital importance of individuals and communities being the inheritors and makers of their own stories. He leads workshops and storytelling sessions nationally and internationally.
Born in Glasgow of Irish parents Donald has worked in theatre and literature in Scotland since the seventies. Director of the Netherbow Arts Centre from 1983, Donald became founding Director of the Scottish Storytelling Centre in 2003. He was also a founding Director of the National Theatre of Scotland, first Chair of the Literature Forum for Scotland, and a founder of FEST, the Federation for European Storytelling. In addition to his creative work Donald has written, lectured and published widely on Scotland's cultural and religious life, past and present. He has been Artistic Director of the Scottish International Storytelling Festival since its inception in 1990.
A pioneer in arts provision for children and young people, Donald has sought to integrate creativity in the curriculum, and in community life, from the early years to lifelong learning. With five grown up children and married to a Nursery Headteacher, this could be described as a personal survival strategy as well as a social vision.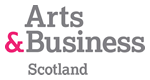 Attendee List
Sort by:

Date

|

First Name

|

Last Name
When & Where

Assembly Rooms
54 George St
EH2 2LR Edinburgh
United Kingdom


Monday, June 17, 2013 from 10:00 AM to 3:30 PM (BST)
Add to my calendar
Organizer
AmbITion Scotland is a digital development programme for the arts, heritage and cultural sector in Scotland over 2012-14, funded by The National Lottery via Creative Scotland. Want to get digitally fitter and smarter? Join in!