Cumbria Green Build Festival: Yorkshire Dales Bus Tour

Friday, September 22, 2017 from 9:45 AM to 3:30 PM (BST)
Event Details
Visit the Eden Insulation factory in Appleby, where they make timber frames for highly energy-efficient buildings, including to the Passivhaus standard. They fabricate insulated, airtight panels in the factory, which are then erected on site (usually within a few days) to create the building's frame, ready for roofing and external cladding.
One of their recent homes, a Passivhaus in Kendal, achieved the UK's second-best reading for airtightness.
Eden Insulation also built the first certified Passivhaus in Cumbria, and you'll visit it as part of this event. Building started on this home, in Crosby Ravensworth, in August 2014 and it was completed in May 2015, with Passivhaus certification following that August.
The home owners will be on hand to show you round and share their experiences. They aimed to use local suppliers and contractors whenever possible. The main contractor was Alan Brockbank, B&H Construction, based in Colby.
The house achieved airtightness of 0.3 air changes per hour (better than the Passivhaus standard of 0.6 ach). It uses a mechanical ventilation and heat recovery unit (Paul brand), supplied by Green Building Store.
Heating is provided by low temperature radiators fed from a Viessmann Vitocal 222 air-source heat pump, which also supplies the hot water. Backup heating is available from a Morso S11 wood-burning stove with external air supply.
There's a 3.9kWp solar panel array on the south facing roof supplied by Sundog. Lighting is LED throughout. The house has a masonry shell and slate roof. 
In the 12 months to June 2016, the owners used 2,845 kWh of electricity, costing £470 (including significant energy used in drying out the home after a flood linked to their water meter). Over the same period, they generated 3,643 kWh, paying them £576.
You are welcome to then stop into the Butchers Arms, a community owned pub in Crosby Ravensworth for a spot of lunch (at your own cost).
The final stop on the tour will be a visit to a property in Kings Meaburn which is undergowing a full renovation using insulated lime plaster which is sympathetic to the building. Chris from Lake District Lime, will give us a tour and explain more about lime, and give us a demonstration.
Time

Venue

Focus

Contact/ Notes

09:45am

Moot Hall Car Park, Appleby

Pick up




Trains arr. 9:34

10:00-11:00

Eden Insulation

Passivhaus Factory Tour- see these airtight panels in construction and visit a Passivhaus office pod

Stephen Gurney, Director, will give us a talk and tour

11:30 – 13:00

Passivhaus, Crosby Ravensworth

See the 1st Certified Passivhaus in Cumbria, and meet the homeowner who lives there

Cheryl, homeowner, will give a presentation and tour

13:00- 14:00

Lunch – Either wander around with sandwiches or visit Lyvennet community owned pub for a bite of lunch.

14:15 – 15:15

Kings Meaburn – Lime Renovation including Insulated Lime Plaster

See this full renovation using insulated lime plaster and lime pointing whilst the building is being worked on. Chris from Lake District Lime will explain about the properties of lime and its application.

Chris Morphet from Lake District Lime will give us a tour.

15:15- 15:30

Moot Hall Car Park, Appleby

Drop Off 15:30

Drop Off
Why not try lift-sharing to reach Appleby? Visit https://liftshare.com/uk to list your journey to this event and see if you could share with others. (It's great for all your other journeys, too!)
Public Transport
http://www.traveline.info/ is a great site to help you plan your journey by public transport.
Accessibility
As this is a multi-site visit, please contact us if you'd like to discuss accessibility.
Green Build Festival 2017
This event is part of the Cumbria Green Build Festival 2017 a week-long programme of activities and visits to green homes, organised by Cumbria Action for Sustainability. Visit the CAfS website for full details: www.cafs.org.uk/events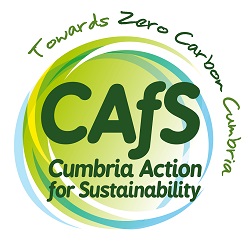 Thank you to all the Cumbria Green Build Festival funders: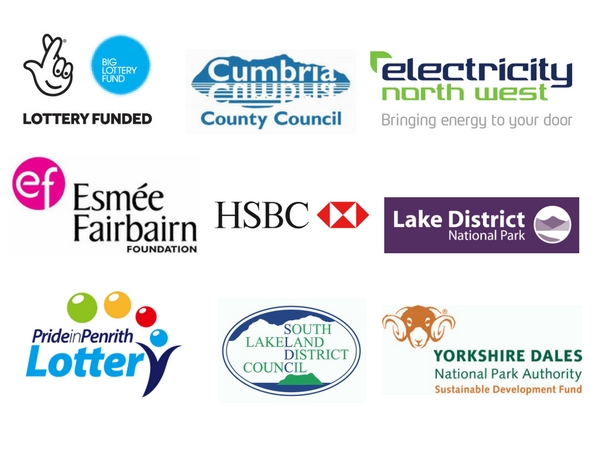 When & Where

Appleby Tourist Information Car Park
Moot Hall
Boroughgate
CA16 6XE Appleby-in-Westmorland
United Kingdom


Friday, September 22, 2017 from 9:45 AM to 3:30 PM (BST)
Add to my calendar
Organizer
Website: http://www.cafs.org.uk/projects/greenbuildfestival/ Tel: 01768 210276