Description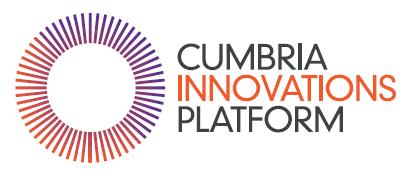 Financing Innovation - Workshop
24th January 2019 – Langdale Chase Hotel, Windermere LA23 1LW; 9 – 4pm
Financing Small Business Innovation
"Innovation – adding value to both company and customer"
Learn the mechanics of financing innovation within your small business. We will cover raising investment, grant funding, tax credits and more.
SMEs in Cumbria are invited to join the Cumbria Innovations Platform programme for a day of networking and innovation.
During this interactive workshop we will be discussing the mechanics of financing your small business's next big innovation.
By the end of the session you'll have created an action plan for financing your next business innovation. And you may have made some new business contacts too!
This workshop will help your small business to:
Understand the different forms of funding required to finance innovation

Discover the various finance options available to you

Forecast your future financial requirements

Create a plan of action for financing your next innovation
This workshop is for small and medium sized enterprises in Cumbria. It will be fast-paced and interactive, encouraging exciting collaborations between organisations as well as innovative solutions.
Workshop Content
09:00 Registration, introductions
09:45 Introduction to financing innovation
11:00 Coffee break
11:15 Identifying sources of finance
12.30 Lunch & networking opportunity
13:00 Preparing to secure funding for innovation
14:00 Action planning for financing future innovations
15:00 Review and close
15:30 Opportunities for Networking
Workshop Facilitator: Frank Allison
Frank Allison is the Managing Director of FIS360 Ltd. which has a successful track record of supporting the commercialisation of early stage technologies and taking them through to a commercial offering, generating funding and returning revenues to a range of clients (including academic institutions, SMEs and large corporates).
Frank has spent over 15 years commercialising early stage technology in Europe, North America and the Middle East. He is passionate about working with entrepreneurs to see them and their technologies achieve commercial reality.
Who is eligible to attend?
This workshop is open to small and medium sized businesses (SMEs) in Cumbria that meet ERDF eligibility criteria: fewer than 250 FTE employees and turnover less than 50m euros or balance sheet total less than 43m euros. Under ERDF rules certain sectors are excluded including retail / haulage.
Further information
For further information, contact Sarah Allison, Cumbria Innovations Platform Project Manager
We look forward to meeting you soon.