Description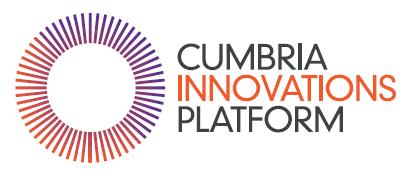 Introduction to Commercialisation – from ideas to sales
This free to attend workshop for small and medium sized enterprises is designed to help you bring new service/products to market.
You will be shown how to develop a successful service or product introduction plan from the customers' perspective. This is not about showing you how to develop something that you think will sell, but is instead a process used to get your customers to tell you what it is that they want to buy.
Who should attend?
The workshop is designed for directors and managers from established SME's seeking to bring new services or products to market as well as entrepreneurs seeking to start and grow a spinout or start-up company. Cumbria based small and medium sized businesses*
Agenda
09:00 – 09.30 Registration and refreshments
09:30 Welcome and introductions
09:45 – 11:00 Freedom to Operate and Fundamental Market Research
In the first session we will look at how we set milestones and objectives as well as ensuring that the company has freedom to innovate.
11:00 – Refreshment break
11:15 – 12:30 Defining and Quantifying Markets and Opportunities
In the second session we look at the questions that have to be answered before service/product development can even start, as we seek to define our customers and their needs
12:30 Networking lunch
13:30 – 14.15 The Customer Engagement Process
In the third session we introduce the Customer Discovery or Engagement process and examine how we go about selecting and building a business model and then a channel to market.
15:00 – 15:15 Refreshment break
15:15 – 16.00 The Economic Proposition
In the final session we look at new service/product price strategies and how we can develop sustainable, defensible competitive advantage
16:00 Review and Close
Refreshments will be provided throughout and there is free parking at Energus
Cumbria Innovations Platform: Open to small and medium sized enterprises based in Cumbria, to facilitate business innovation and commercial success.
Workshop facilitators

Alister Minty has more than 20 years' experience in Business Development and International Sales, including 3 years in USA and 6 years in Japan where he sold $M internet video technology licenses to camera OEMs. His licensee customers include Matsushita, Toshiba, Canon, JVC, Ikegami, Honeywell and Cirrus Logic. He is currently Chairman of a biotech instrumentation start-up.
Frank Allison from FIS360 Ltd. has a focus and track record of working with and supporting entrepreneurs at all stages of the commercialisation process. www.fis360.com
Gordon Short from Entrepreneur Business School Ltd. (EBS) is a privately held company which delivers Guided Entrepreneurship training for innovation driven businesses. http://entrepreneur-business-school.com/
We look forward to welcoming you!
Cumbria Innovations Platform: www.cumbriainnovations.org
For further information, please contact Sarah.allison@cumbria.ac.uk
*SME based in Cumbria with less than 250 FTE employees, turnover less than 50m euros, balance sheet total less than 43m euros.

Organiser of Cumbria Innovations Platform – Introduction to Commercialisation