Description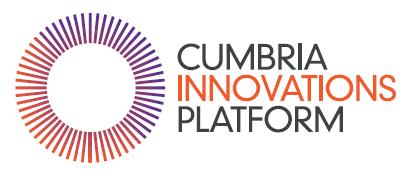 Cumbria Innovations Platform – Managing the Message
12th December 2017 – University of Cumbria Ambleside Campus
University of Cumbria and Lancaster University are pleased to provide this event at the beautiful Ambleside Campus.
The Cumbria Innovation Platform is a European Regional Development funded project created to support small and medium sized enterprises on their innovation journey.
This Managing the Message workshop opens with a simple explanation of the criticality of marketing (you'll understand why it's even more important than sales!). Delegates will then go on to develop and test the fundamental concepts that underpin the branding of their innovative new product, service or company. The session concludes with a simple strategy session to develop a marketing plan that can be executed by a new company on a tight budget.
Why you should attend?
You will build your network - Come and meet others who can help you grow your business; collaborators, academics, potential clients, peers. Talk, listen and learn together.
You will have useful discussions - Talking about your experience of innovation and hearing the stories of others will help you clarify and prioritise actions you need to take to move your ideas and business forward.
You will leave inspired and motivated to continue on your innovation journey with the support of the Cumbria Innovations Platform.
Who should attend?
The workshop is designed for directors and managers from established SMEs seeking to bring new services or products to market as well as entrepreneurs seeking to start and grow a spinout or start-up company.
Agenda
9.00 Registration and refreshments (networking)
Session 1
9.30 Welcome & Introductions
9.40 Why marketing is critical to every business
10.00 Modern Marketing, Strategic Alignment, The customer journey
10.15 Case Study
10.30 Review of Session 1
10.45 Refreshment Break
Session 2
11.00 Your Brand, Vision & Mission: Knowing your Audience
11.30 Personal activity – Marketing within your organisation
12:00 Practical exercise – DIY branding and personal profiles
12.25 Review of Session 2.
12.30 Networking Lunch
Session 3
1.30 Review of the day and planning for session 3
1.35 Market research – the importance of research, why research and what to research
2.00 Go to Market (GTM Framework)
2.15 How to build a GTM Framework for your organisation (a practical exercise)
2.30 Direct Marketing vs Channel – Platforms and Channels
2.45 Review of Session 3
3.00 Refreshment Break
Session 4
3.15 Review and planning for Session 4
3.20 An introduction to Objectives & Key Results (OKR's)
3.35 Measurement and Alignment
3.50 Build your own OKR's
4.10 Review session 4
4.20 Review of the day and Close
Cumbria Innovations Platform: Open to small and medium sized enterprises based in Cumbria, to facilitate business innovation and commercial success.
Forthcoming workshops:

Sales & Marketing (18th Jan, University of Cumbria Brampton Road Campus, Carlisle)
The workshop illustrates the critical dependence of sales on both marketing and effective planning. There are sessions on (i) sales & marketing fundamentals, (ii) accurate forecasting & achievable sales plans, (iii) developing and driving an effective sales process, and (iv) managing your sales process, team and customers.
Building, Managing & Presenting Your IP and Your Assets (17th April, Energus, Lillyhall Workington)
This workshop illustrates how to create radically different and very effective presentations that allow you to take control of a pitch or a presentation. This is followed by a session showing you how to deal with hostile Q&A. We delve into the various strategies that can be used to protect all kinds of Intellectual Property and how to weave an affordable plan to protect your company's most valuable assets. This session requires around 2hrs preparation beforehand.

Business Development & Developing the Business - 2 day programme (4th July & 28th Sept University of Cumbria, Ambleside Campus)
Two sessions to provide an understanding of the purpose, function and standard of the Business Plans that are required to create, fund and build a new company.
Workshop facilitators
Al Wilson is the Managing Director at The Centre for Leadership Performance, a not-for-profit private limited company working to develop Cumbria's leaders for today and tomorrow. Al has spent the last 25 years delivering leadership and personal development programmes in the corporate, public and third sector. He believes that leadership has the potential to make a positive difference to organisations, people and communities and he has a passion to help and support people to grow, learn and develop.
Alister Minty has more than 20 years' experience in Business Development and International Sales, including 3 years in USA and 6 years in Japan where he sold $M internet video technology licenses to camera OEMs. His licensee customers include Matsushita, Toshiba, Canon, JVC, Ikegami, Honeywell and Cirrus Logic. He is currently Chairman of a biotech instrumentation start-up.
Frank Allison from FIS360 Ltd. has a focus and track record of working with and supporting entrepreneurs at all stages of the commercialisation process. www.fis360.com
Gordon Short from Entrepreneur Business School Ltd, a privately held company which delivers Guided Entrepreneurship training for innovation driven businesses. http://entrepreneur-business-school.com/
We look forward to welcoming you!
Cumbria Innovations Platform: www.cumbriainnovations.org
For further information, please contact Sarah.allison@cumbria.ac.uk
*SME based in Cumbria with less than 250 FTE employees, turnover less than 50m euros, balance sheet total less than 43m euros.