Description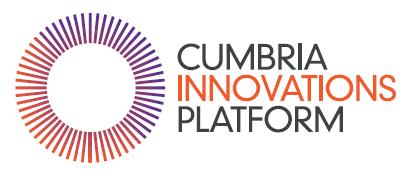 Cumbria Innovations Platform – Modern Marketing

Research shows that marketers with a documented strategy are 313% more likely to report success than those without one… So if there's one reason to create a coordinated marketing strategy for your business – this is it.
This Modern Marketing workshop is ideal for you if:
You're a business leader of an SME*
You need guidance on creating an effective marketing strategy for your business
You're a founder or director lacking experience in directing and leading marketing operations
You lead a pre-incorporation, start-up, spinout, small or early stage company
At the workshop you will learn:
How to lead your team in the planning and execution of a coherent, robust marketing strategy
The different ways to market your business online, in print and at tradeshows
How to map out your customer segments and identify/prioritise the best ways to market to them
How to capture potential leads and qualify sales opportunities
How to evaluate the success of your marketing efforts
The workshop will be split into four main topics…
Modern Marketing
Why marketing is much more important than sales (!)
Marketing Strategy vs Marketing Research vs Marcomms vs Lead Generation: who does what & when?
Practical Exercise: segmenting your market & defining key objectives.
Lead Generation
Analysing your Objectives: (relating corporate & commercial objectives to marketing requirements and milestones).
Understanding and prioritising your messaging opportunities: web vs print vs ???
Developing a Fundamental Presence: (specifying your on-line footprint; delegating & managing development & delivery).
Practical Exercise: generating keywords & meta-descriptions
Qualifying Opportunities (and Capturing & Analysing 'Bad News')
Qualifying Opportunities: using your key criteria, (developed from customer personas), to qualify leads into suspects and suspects into prospects. Partnering with the Sales Team.
Closing the Loop: capturing & analysing key data from leads, suspects and prospects who declined to proceed; feeding back unwanted messages to unhearing colleagues. The voice of the (unfulfilled) customer.
Iterating & pivoting: the core of successful marketing; planning for future success, future products, future partners
Practical Exercise: develop personalised qualifying criteria
Tradeshows, Conferences & "The Fourth Estate"
Planning, preparing, running and following up: how to run a successful tradeshow
The Fourth Estate: how to work with the Press
Practical Exercise: plan your own Product Launch event
Cumbria Innovations Platform: Open to small and medium sized enterprises based in Cumbria, to facilitate business innovation and commercial success.
Workshop facilitators
Al Wilson is the Managing Director at The Centre for Leadership Performance, a not-for-profit private limited company working to develop Cumbria's leaders for today and tomorrow. Al has spent the last 25 years delivering leadership and personal development programmes in the corporate, public and third sector. He believes that leadership has the potential to make a positive difference to organisations, people and communities and he has a passion to help and support people to grow, learn and develop.
Alister Minty has more than 20 years' experience in Business Development and International Sales, including 3 years in USA and 6 years in Japan where he sold $M internet video technology licenses to camera OEMs. His licensee customers include Matsushita, Toshiba, Canon, JVC, Ikegami, Honeywell and Cirrus Logic. He is currently Chairman of a biotech instrumentation start-up.
Frank Allison from FIS360 Ltd. has a focus and track record of working with and supporting entrepreneurs at all stages of the commercialisation process. www.fis360.com
Gordon Short from Entrepreneur Business School Ltd, a privately held company which delivers Guided Entrepreneurship training for innovation driven businesses. http://entrepreneur-business-school.com/
We look forward to welcoming you!
Cumbria Innovations Platform: www.cumbriainnovations.org
For further information, please contact Sarah.allison@cumbria.ac.uk
*SME based in Cumbria with less than 250 FTE employees, turnover less than 50m euros, balance sheet total less than 43m euros.