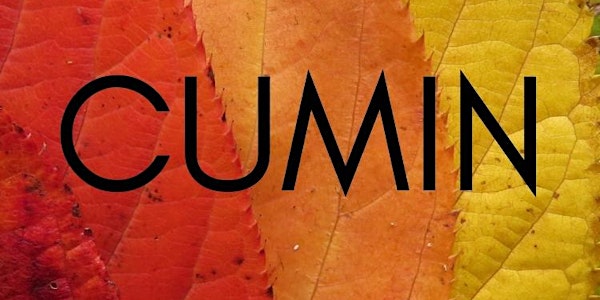 CUMIN Workshop #2: Hip-Hop, Healing and Wellness ONLINE SIGN-UP FORM
ONLINE Workshop 2 from CUMIN on Hip-hop, Healing and Wellness
About this event
Workshop 2 from CUMIN (Contemporary Urban Music for Inclusion Network) will focus on Hip-hop, Healing and Wellness and will take place both online and in-preson. Please only use this Eventbrite link if you wish to join us virtually, online: if you prefer to join us in-person, please use this Eventbrite link instead: https://www.eventbrite.co.uk/e/cumin-workshop-2-hip-hop-healing-and-wellness-tickets-326660589617
For virtual attenders, a Zoom link will be issued by email through Eventbrite nearer the time.
Hip-hop and other forms of contemporary urban music have been claimed to offer a 'healing power'. The purpose of this workshop is to ask exactly what benefits to healing and wellness can be identified, how these benefits can best be maximised, who is being impacted upon and why there is a need for those people to receive support for their health and well-being.
Presenters will include Elliot Gann (Today's Future Sound), Rawz (Urban Music Foundation), Beate Peter (Manchester Metropolitan University), Simon Glenister (Noise Solution), Itoco Garcia (HipHop Scholastics), Kiz Bangerh (Hip Hop HEALS) and a keynote from Raphael Travis (Texas State University). The exact schedule will be issued nearer to the date of the workshop.
Tags
United Kingdom Events
York Events
Things to do in York
York Seminars
York Music Seminars
#healing
#urban
#hip_hop
#cumin
Share with friends
Share on Facebook
Share on Facebook Messenger
Share on Linkedin
Share on Twitter
Share by Email