Description
Can you imagine a world of silence?
Order your coffee and cake in a bustling coffee shop, interact with your partner or friends without saying a single word!
To give you a head start, the evening will start with an introduction to British Sign Language (BSL) by Adam Linsdell.
About Adam Linsdell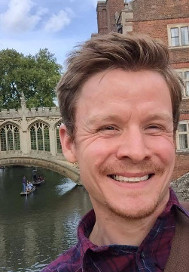 Adam Linsdell is a British Sign Language Tutor. He is Deaf and has been using British Sign Language since he was a teenager. His personal experience of Deafness was his primary reason for learning BSL and why he has such a deep passion for this beautiful language.
He has studied BSL extensively and trained to become a teacher, enabling him to achieve his dream of teaching BSL in his local community. This opportunity has enabled him to work with the local Deaf community, building strong relationships and links.
He has taught sign language throughout Cambridge, teaching at Anglia Ruskin University, Cambridgeshire Deaf Association and Cottenham Village College.
If you are interested in learning sign language or require staff sign language training for your work place, you can contact Adam through email (anlinsdell84gmail.com) or on facebook (https://www.facebook.com/signreachbsltuitionservice).
About Deaf Awareness Week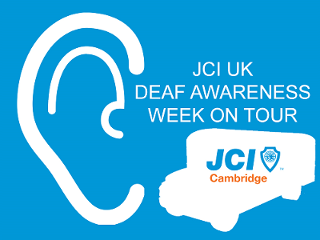 There are about 9 million of people in the UK who are deaf. This can vary from a partial to a full loss of hearing. Some people can lip read, others rely on subtitles. Most Deaf people who use sign language use British Sign Language, or BSL. It's a rich combination of hand gestures, facial expressions and body language. In fact, BSL isn't simply English with hand signs, it is a different language with its own grammar and sentence construction.

As an organisation, JCI Cambridge prides itself on providing opportunities for growth for its members, whilst at the same time, making a positive impact within the community. The purpose of the Deaf Awareness Week is to:

Raise awareness within the community
Raise money for local charities such as Cambridgeshire Deaf Association
Empower and challenge our members through exciting and ambitious projects. It is only through experience and getting out of your comfort zone that true growth and progress can be achieved.

If you have any questions, please feel free to email info@jcicambridge.org.uk