About this Event
Content, creativity, curiosity
We believe creativity and curiosity are the driving forces behind great content. That's why we started Curio: to share stories, ideas and inspiration about how to harness and nurture those forces in your work.
"Curio surpassed my expectations."
"It's what I was hoping for - interesting people and inspiring speakers."
"I was very impressed with how well thought out and run it was."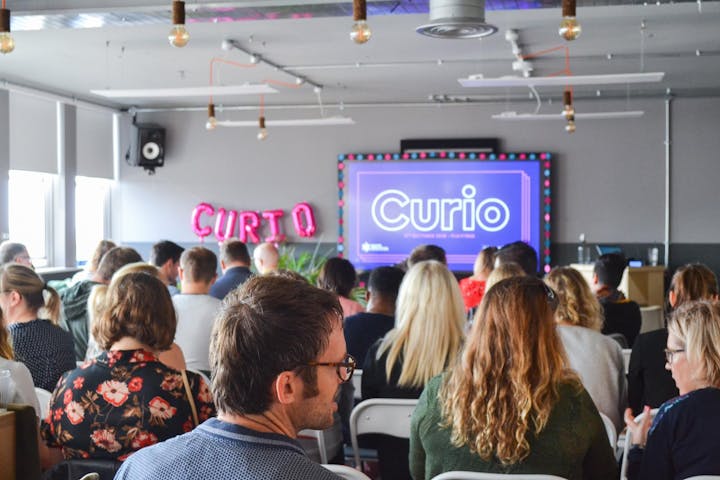 Speakers
Rachel McConnell, content strategist and author
William Skeaping, Extinction Rebellion
Miguel Amortegui, photographer, writer, filmmaker and visual storyteller
Chris McCrudden, brand planner and novelist
Jude Habib, founder and creative director at sounddelivery
Selina Thompson, artist and writer
Tamsin Bishton and Charlie Peverett, founders at Wilsome
... and more to be announced soon!
What can I expect?
Case studies showing how asking difficult questions, doing research, or thinking differently led to brilliant content
Approaches for harnessing and applying curiosity in your work through research, data and insight
Ways to nurture and develop your creativity, make your ideas a reality, or get a creative side hustle up-and-running
Who's it for?
Content people, marketers and creatives from any sector
Charities, not-for-profits and start-ups who want to tell their story
Frustrated artists, writers, musicians etc looking for an outlet for their talent
Why should I come?
1. Be inspired: Hear inspiring stories from people on the ground who've had that spark of curiosity, not just frameworks, models and theory.
2. Meet your people: Meet likeminded people who share the same challenges as you. We'll be creating opportunities for discussion throughout the day.
3. Low cost tickets: We keep our tickets as cheap as we can to open the event up to as many people as possible.