CUriosity3: Dance in Art and Science

Wednesday, January 15, 2014 from 7:00 PM to 8:30 PM (EST)
Event Details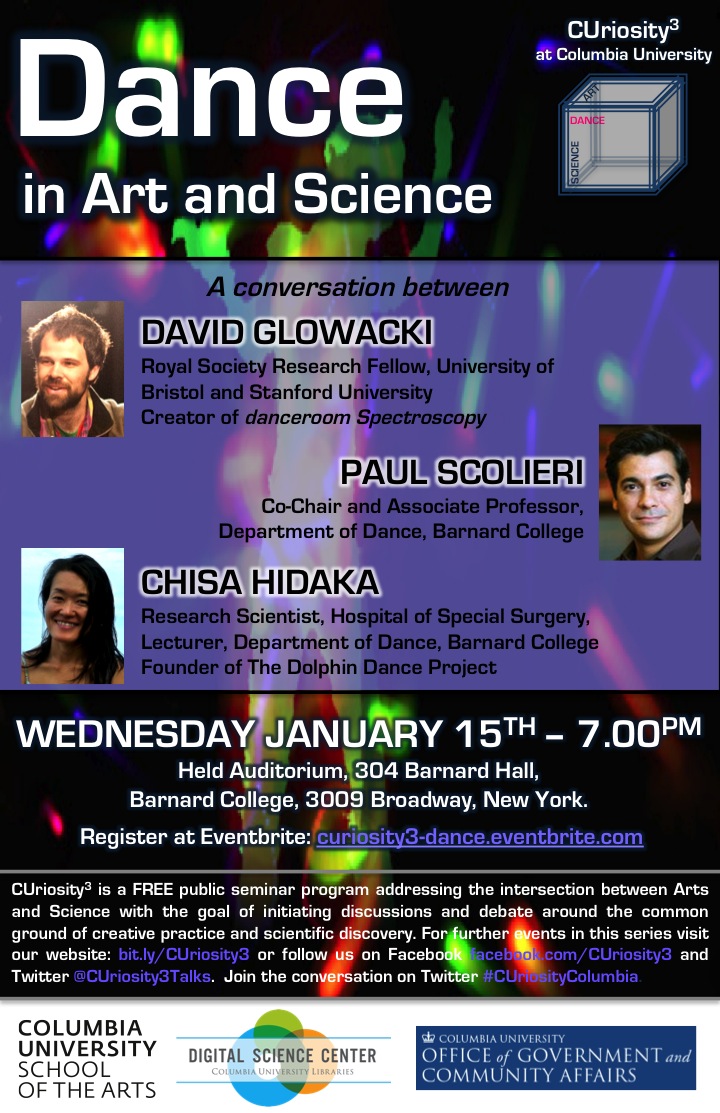 CUriosity3 is a public seminar program addressing the intersection between Arts and Science with a view to start interesting discussions and debate around the common ground of creative practice and scientific discovery. 
"Imagine converting your movements into a fantastical light show, or moving in sync with a pod of dolphins? Now's your chance to learn about the work of leading Artists and Scientists, as they utilize innovative technology and dance methods to uncover new ways to express human movement. Join us in the new year for talks and an audience-led panel discussion at Barnard College!"
For this session on "Dance" we are thrilled to have Marcia Sells in the chair, of Columbia University School of the Arts/Government and Community Affairs. Having orginally come to New York as a professional Ballet Dancer back in the 70's, she is now a figure head at the Univeristy for art-science colloboration, and will lend her own insights into the panel discussion, as well as fielding questions from the audience.
The discussion part of the evening is open to all, with a chance to ask questions of our speakers about the goals of their research and practice, and how their approaches influence society at large.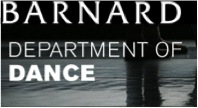 The is event is held in partnership with Barnard College Department of Dance http://dance.barnard.edu/
Join the conversation on Twitter @CUriosity3Talks
For further events in this series visit: http://bit.ly/CUriosity3

Subscribe to the CUriosity3 mailing list* indicates required Email Address * First Name Last Name

When & Where

Held Auditorium
304 Barnard Hall, Barnard College
3009 Broadway
New York, NY 10027


Wednesday, January 15, 2014 from 7:00 PM to 8:30 PM (EST)
Add to my calendar