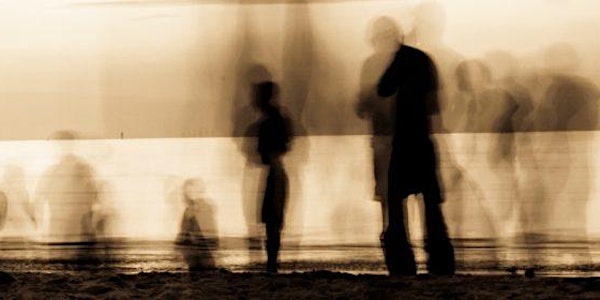 Curious Connections: The social life of egg and sperm donation
Location
online via Zoom
Manchester
United Kingdom
Sales Have Ended
Registrations are closed
No further registrations are possible for this event. We will make available an edited recording on our website after the event.
How does donation impact on donors' lives and relationships? and how could law and policy support donors better?
About this event
Curious Connections: The Social Life of Egg and Sperm Donation
This online event replaces the one-day symposium to celebrate the end of the Curious Connections project.
Session 1: Being an egg or sperm donor: Key findings from the Curious Connections project (13.00 – 14.20)
This session provides insights and key findings from the ESRC funded Curious Connections project, Morgan Centre and Department of Sociology, University of Manchester 2017-2020. 
Dr Petra Nordqvist (project lead) and Dr Leah Gilman (project researcher) outline the aim of the project, its research methods and who took part, and then discuss key discoveries they have made about donors' lives and relationships.
(14.20 – 14.30.  Comfort Break)
Session 2: How well does current donor conception law and policy fit donors' needs and perspectives?   (14.30 – 15.45)
This session explores donation from the perspective of egg and sperm donors with a particular focus on what we can learn from this in terms of current law and regulation. It draws together four speakers who come at this from different perspectives. There is time for a discussion at the end. 
1.     Dr Petra Nordqvist; project lead Curious Connections, University of Manchester2.     Natalie Gamble; of fertility law firm NGA Law and non-profit surrogacy agency Brilliant Beginnings3.     Lee Baylis; sperm donor and one half of the Award-winning performance 'Who's your father?' at the Edinburgh Fringe's Comedy of Dangerous Ideas 2019.4.     Dr Debra Bloor; Director of Governance for CARE Fertility Group and Selina Wilkinson; Group Donation Lead,CARE Fertility Group
Chaired by Professor Jennifer Mason, the University of Manchester
This online event replaces the one-day symposium to celebrate the end of the Curious Connections project: the first sociological study to investigate the impact of sperm and egg donation on the everyday lives and relationships of donors and their families. Donating egg, sperm or embryos creates new kinds of connections and raises questions for donors and their families about the meaning of genetic substance and the relationships which are created when it is transferred beyond the boundaries of those commonly defined as 'family.' For example, how can we name the relationship between donors and people born from their donations? What is the 'right' way to relate to one's recipients? How are connections between donors' own children and those born from their donations to be managed? Does being a donor impact on donors' own lives and relationships, and if so how? These questions are at once sociological, ethical and, for those implicated by donor conception, eminently practical.
With this event, we aim to bring together a broad range of academics, practitioners and stakeholders in the field with the aim of advancing knowledge and debate about what donation and 'being an egg or sperm donor' means, not only in contemporary Britain but also further afield. The revised timetable for the afternoon, with a mixture of plenary presentations and panel discussions, is designed to promote conversation beyond the boundaries of professional disciplines and engage those with experiential, professional and academic expertise in conversation.
Places are limited by our Zoom license to 300, please register your firm intention to attend. This event will be recorded.  If you have any queries please contact christine.turner@manchester.ac.uk in the first instance.
supported by ESRC Grant ref: ES/N014154/1
Biographies
Petra Nordqvist 
Dr Petra Nordqvist is a Senior Lecturer in Sociology at the University of Manchester, UK and a member of the Morgan Centre for Research into Everyday Lives. Her research explores reproductive technologies, kinship, intimacy and sexualities with a particular focus on reproductive donation and its impact on relationships and relating. She leads the Curious Connections project, funded by the Economic and Social Research Council, exploring the impact of donating egg and sperm on donors' everyday lives and relationships. Her publications include 'Relative Strangers: Family Life, Genes and Donor Conception' (Palgrave Macmillan 2014, with Carol Smart), 'Genetic thinking and everyday living: On family practices and family imaginaries', the Sociological Review (2017) and 'Un/familiar connections: On the relevance of a sociology of personal life for exploring egg and sperm donation', Sociology of Health and Illness (2019). She is also a parent of two donor conceived children, conceived with a known donor.
Leah Gilman 
Leah Gilman is a Research Associate in Sociology at the University of Manchester and a member of the Morgan Centre for Research into Everyday Lives. For the past three years, she has been working on the Curious Connections project (as above) led by Petra Nordqvist. Her PhD, completed at the University of Edinburgh, also examined the experiences of identity-release donors in the UK.Leah's broader research interests include the sociology of the family and personal relationships, reproduction, and childhood. She is interested in developing creative and arts-based methods for conducting and sharing sociological research and is currently piloting an initiative using sociological fiction in counselling sessions with potential egg-share donors. Recent publications include work on the meaning of payments for sperm and egg donors (Sociology of Health and Illness) and donors' narratives of connection to recipient families (Families Relationships and Societies).
Natalie Gamble
Natalie is a solicitor and co-owner of fertility law firm NGA Law and non-profit surrogacy agency Brilliant Beginnings. Natalie and her team have won numerous changes to the law and have pioneered professionally-managed ethical surrogacy in the UK.  Natalie has been quoted in Parliament, invited to meet the Prime Minister, named in the Independent's Pink List of the 100 most influential gay and lesbian people in the UK, and is a regular voice on the BBC Today Programme and Woman's Hour.  She is a same-sex parent to two children, and has been an altruistic egg donor.
Lee Baylis
Lee Baylis is a sperm donor whose day job is in the field of Educational Data and Analytics.For the last two years he has performed with Bioethicist Sarah Chan at the Edinburgh Fringe's Cabaret of Dangerous Ideas, which brings academics out of their institutions to engage with the public. In 2018 their show addressed whether we have a moral obligation to volunteer our data (and more!) for research purposes, and in 2019 they turned their attention to the differences in the right to know between donors and donor conceived children, and why donors may want to know more about their offspring than they are currently able to. The 2019 show won the Cabaret of Dangerous ideas award for 'most disturbing use of a prop on stage!'
Debra Bloor
Dr Debra Bloor is Director of Governance for CARE Fertility Group. She has worked in the IVF field for more than 20 years. Debra was awarded her PhD in 1992 then worked for 10 years at the University of Manchester doing research aimed at understanding the causes of infertility and improving fertility treatments.
"My research wouldn't have been possible without the amazing generosity of IVF patients who donated their most precious gift – their IVF embryos – in the hope of helping IVF patients in the future." – Debra Bloor
In 2004, Debra went to work for the fertility regulator, the Human Fertilisation and Embryology Authority becoming the HFEA's Chief Inspector in 2014. She was responsible for ensuring that all of the UK's fertility clinics met the requirements of the law and were providing safe and efficient treatments.  Debra joined CARE in January 2016 and aims to use her experience to support the CARE team in continuing to offer the highest quality, patient focused treatment possible in line with the regulatory requirements.
Selina Wilkinson
Selina is a trained nurse with more than 20 years' experience including 2 years as a practising midwife.  She joined the CARE donation team in 2012 and is now the Group Donation Lead of the largest donation team in the CARE group. 
Selina manages the whole donation pathway for people considering donating their eggs or sperm, for patients considering treatment with donor eggs and/or sperm, and for couples commissioning treatment involving surrogacy. 
Navigating the donation treatment options can be daunting but Selina manages a fantastic team who focus solely on donation and are expert in all aspects of treatment involving donation.  
Jennifer Mason
Professor of Sociology at the University of Manchester, Jennifer joined the University of Manchester in 2005 and was one of the founding Co-Directors of the Morgan Centre, a role which she continued for 10 years until 2015. Jennifer has amongst others, directed two 'Nodes' of the ESRC National Centre for Research Methods - 'Realities' (2008-2011), and 'Real Life Methods' (2005-2008).Her professional activities include having been Vice Chair of the ESRC Research Committee and Chair of the ESRC Grants Delivery Group from 2012-2015, and a member of the ESRC Research Resources Board from 2001-2005.
Jennifer's research involves asking questions about 'relatedness', affinities, and connectedness in everyday personal lives. She has an enduring interest in kinship in particular, as well as other forms of relationship and association. Recent publications include 'Affinities: Personal Connections in Personal Life', and the bestselling book Qualitative Researching (3rd ed).
Jennifer was elected Fellow of the British Academy in July 2019.
More about the Curious Connections project
If you are interested in the Curious Connections project on the experiences of being an egg or sperm donor but can't come to the event, we will be adding resources to www.manchester.ac.uk/egg-and-sperm-donors and tweeting from @morgancentre. Or you can email hazel.burke@manchester.ac.uk and ask for email updates. There's also a book in progress.
END