Curriculum Enhancement Day - Assessment and Feedback in the Spotlight
Description
The Curriculum Enhancement Day 2017 will be on Tuesday 27 June 2017. This year we will be focusing on issues of assessment and feedback. The streamed sessions through the day will combine short papers on colleagues' approaches to assessment and feedback along with time to discuss the implications of your experiences and research.
We will launch the day with a keynote speech from Professor Margaret Price from Oxford Brookes University (see full details below). The rest of the day will be spent hearing about the range of approaches to assessment and feedback across PBS and the University. The emphasis will be on providing opportunities for discussion and sharing of ideas.
Any delegates who register for this event over the weekend (24th - 25th June) will NOT recieve a name badge on the day.
Programme
09.00 Registration/Morning Refreshments
09.30 Welcome and Introductions
09.45 Assessment, Feedback and the NSS
10:00 Keynote Speaker
11.00 Break
11.30 Parallel Sessions 1
12.30 Lunch (presentation of Student Experience Awards)
13.30 Parallel Session 2
14.30 Break
14:50 Parallel Session 3
15.40 Single Group Discussion and Summing Up
16.00 Close
Keynote title: Assessment literacy: making the link between independent learning, satisfaction and employability
In business education as well as elsewhere in higher education assessment and feedback remain a source of dissatisfaction for students as well as being resource-hungry for staff. Initiatives focused on rules, standardisation and the provision of information seem to have made little difference to alleviating the problems. Consequently it is necessary to examine more deeply how assessment and learning work in order to find an effective, sustainable and satisfying approach to assessment and feedback. The power of assessment and feedback within the learning process has been recognised for many years and yet the paradigms that currently frame assessment leave students in a passive role and still largely focuses on accreditation. This situation needs to be challenged through the development assessment literacy of both staff and students which, in turn will open up possibilities of more effective approaches to assessment and feedback This presentation will discuss the nature of assessment literacy, why it is important, and how it has the potential to reshape our thinking about assessment and feedback as well as enhancing student learning.

Professor Margaret Price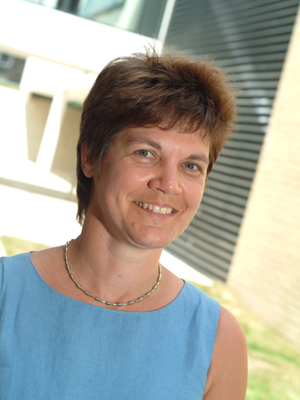 Margaret Price is Professor Emerita of Assessment and Learning at Oxford Brookes University.
She was Director of ASKe Pedagogy Research Centre from 2010 – 2016 and is a researcher with strong roots in the practice of teaching and assessment. The award of a National Teaching Fellowship in June 2002 was in recognition of her excellence in teaching and contribution to the development of learning, teaching and assessment in Higher Education.
In 2005, HEFCE awarded funding for the ASKe Centre for Excellence in Teaching and Learning which opened up opportunity for further research and development of work around the nature of assessment standards and student learning. This led to a focus on Assessment Literacy and is the subject of a book published written with colleagues. Her more recent work on assessment standards has been concerned with the role of external examiners in the maintenance of national academic standards.
She is also known for her work on assessment feedback having developed and led research projects and initiatives to take fresh perspectives on how to make feedback more effective and valued. One output of this work is an edited collection produced, with colleagues, on reconceptualising feedback.
Since leaving full time work Margaret has continued to work with institutions and on research and development projects in the UK and internationally. She seeks to encourage innovation and foster evidence-based assessment practice within the HE sector.

Any delegates who register for this event over the weekend (24th - 25th June) will NOT recieve a name badge on the day.