Description
Curriculum Thinking: Three Masterclasses
Having sold out our 2019 events, this is another opportunity for teachers and leaders to participate in three all new masterclasses delivered by three prominent thinkers in the area of curriculum design and implementation. Each masterclass will include an extended presentation with interactive elements and time for questions and discussion. The event concludes with a panel session where participants can pose further challenges and questions.
Presenters' books will be offered to participants, included in the ticket price. All the slides will be made available after the event.
Timing
9.00am Arrival
9.30 Mary Myatt Masterclass: Filling the gaps in curriculum planning and implementation: what we have learnt about what works and what is missing.

10.50. Break
11.20 Tom Sherrington Masterclass: Curriculum review processes in action. Challenges and compromises; the pitfalls and opportunities.
12.40: Lunch - provided
1.30 John Tomsett Masterclass: Curriculum implementation based on the evidence of what works and the educational values of your school. The simplexity of curriculum development. How you build the curriculum from the bottom up. What curriculum challenge means in reality. What to do when it all goes wrong!
2.50 Panel.
3.30. Event concludes.
The masterclass presenters:
---
Mary Myatt @MaryMyatt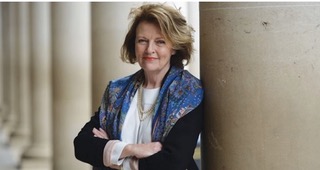 Mary is an education adviser, writer and speaker. She trained as an RE teacher and has also taught English, history, maths and Latin. A former local authority adviser and inspector, she works in schools talking to pupils, teachers and leaders about learning, leadership and the curriculum. She maintains that there are no quick fixes and that great outcomes for pupils are not achieved through tick boxes.
www.marymyatt.com. @MaryMyatt Her latest book is Curriculum: Gallimaufry to Coherence
---
Tom Sherrington @teacherhead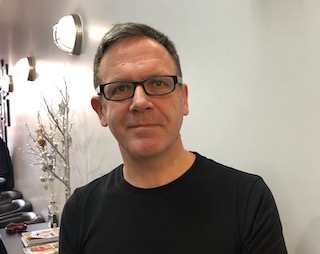 Tom is well known in the UK as a prolific blogger and former Headteacher and now an education consultant and author. He writes the popular blog teacherhead.com and has published The Learning Rainforest, Great Teaching in Real Classrooms and Rosenshine's Principles In Action. With 30 years' experience as a physics and maths teacher and school leader, Tom now travels the world delivering CPD for teachers and schools leaders as well as providing consultancy support on curriculum, assessment and improving the quality of teaching.
---
John Tomsett @johntomsett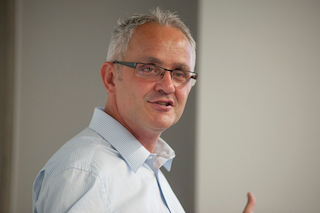 John has been a teacher for over 30 years and a head teacher for 15. He is head teacher at Huntington School, York, a national Research School. John writes a blog called "This much I know ... " and is a regular contributor to the TES. He co-founded The Headteachers' Roundtable think tank and is a popular speaker on school leadership. He is determined to remain a classroom teacher, despite the demands of headship, and believes that developing truly great teaching is the main responsibility of all school leaders.
John's latest book is This Much I Know About Mind Over Matter ... Improving Mental Health in Our Schools
The event is sponsored by John Catt Ltd and Crown House Publishing
---
NOTES:
Slides will be provided via email and a blog link after the event. Where possible we try to make the food exclusively vegan or vegetarian.
We only accept creditcard or PayPal payments. The credit card link appears after entering the basic information. You do not need a PayPal account. We can't issue invoices. The eventbrite system automatically sends all the information needed for school finance systems.