Description
DO NOT BUY THE FULL PRICE TICKET!!!
Thanks to generous funding from The Society of Heads, the tickets are just £5 - EVERYONE is elligible for this discount.
Please use "ALL - Twitter USE THIS ONE if you have followed a link from Twitter"
If you are from a Society of Heads school, please use the Society of Heads option.
No-one needs to buy a full price ticket at £25!!!

#CurriculumEd2019
With curriculum at the heart of the new Ofsted inspection framework, and a growing interest in what has been termed a 'knowledge rich curriculum', Lichfield Cathedral School is proudly partnering with the Midland Knowledge Schools Hub to bring together a range of voices to share views on this urgent topic.
We are delighted to be collaborating with Lichfield Cathedral to host what promises to be an essential contribution to the ongoing discourse on curriculum. With thanks to the Society of Heads, we are able to offer the tickets at a greatly reduced cost of just £5!
Speakers and Titles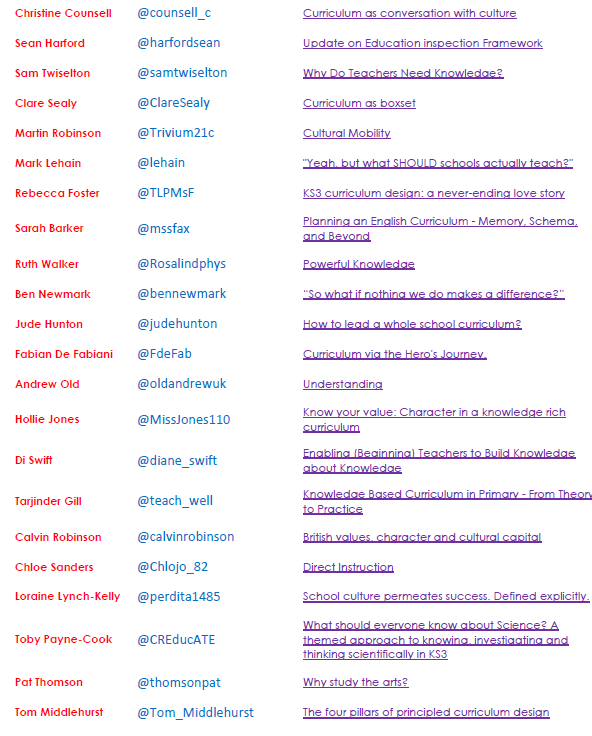 http://www.lichfieldcathedralschool.com/curriculumed2019/456979.html