Description
**EXCITING UPDATE**
Thanks to generous funding from the Society of Heads, we can now offer tickets at £5. You DO NOT need to be a member of the SOH to enjoy this discount: it is open to EVERYONE.
If you have followed a link from Twitter, please use the option labelled Twitter (Society of Heads funding). If you have come here via other marketing, please select the 'Non-Twitter' option.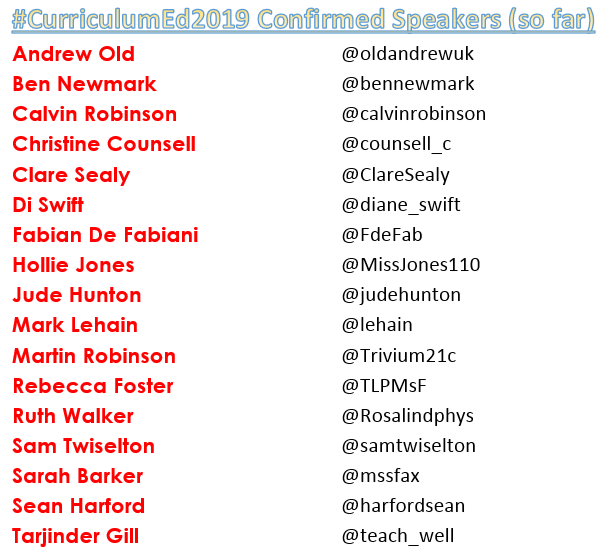 #CurriculumEd2019
With curriculum at the heart of the new Ofsted inspection framework, and a growing interest in what has been termed a 'knowledge rich curriculum', Lichfield Cathedral School is proudly partnering with the Midland Knowledge Schools Hub to bring together a range of voices to share views on this urgent topic.
We are delighted to be collaborating with Lichfield Cathedral and the Lichfield Diocesan Board of Education to host what promises to be an essential contribution to the ongoing discourse on curriculum.
How can our curriculum take children on awe inspiring Journeys through Space, Light and Time?
How does curriculum enable students to participate in the great conversation of humankind?
What do we mean by a 'knowledge rich curriculum'?
How can curriculum design help to build and strengthen character?
http://www.lichfieldcathedralschool.com/curriculumed2019/456979.html