Description
Who should attend the visit?
Local politicians

Local authority housing, planning, regeneration, development and estates officers

Mortgage lenders and building societies

Developers, housebuilders and housing associations

Established community housing groups

Landowners

Housing and Planning consultants and advisors


This is an essential opportunity to understand how urban Custom and Self Build housing can be delivered.
Book now to secure your place on this visit. You will see successful large and small-scale projects in the Netherlands, with Expert tour guides from the Right to Build Task Force, in association with the Dutch Self Build Expertteam on Housebuilding (coordinated by the Netherlands Enterprise Agency).
Why join us?
Learn from others hands-on experiences

See examples of best practice which deliver DOUBLE the Custom & Self Build rates of the UK

Understand first hand the benefits and shortcomings of different delivery routes

Gain practical knowledge that will pay dividends in delivering housing
This visit has been curated to provide those working in housing, planning or development with the tools to kick-start delivery of successful Custom and Self Build schemes in the UK. The developments visited will include the most important examples of Custom and Self Build housing around Amsterdam and The Hague.
Testimonial from Simon Harrison, Head of Design at Ebbsfleet Development Corporation:
"Our visit to The Netherlands, visiting completed schemes and hearing first hand from Jacqueline Tellinga, inspired our emerging plans for Custom and Self Build at Ebbsfleet"
You can read more here about our visit last autumn. (NB the itinerary will be similar, though not identical).
Where will you go?
Our itinerary will include stops in and around places like:
● Amsterdam
● Almere
● The Hague
● Delft
● Nieuw Leiden
What does it cost?
COST:
£395 + VAT and booking fee, per person excl. flights and accommodation
£295 + VAT and booking fee, pp discounted rate for local authorities, public sector, community housing group reps and NaCSBA members excl. flights and accommodation
Our visit will be guided by Expertteam members including Right to Build Task Force Expert Jacqueline Tellinga. She will introduce the schemes we visit, giving insights, lessons learned and practical considerations to everything we see. Also accompanying us will be Mario Wolf, Director of the Right to Build Task Force, who will give advice on how to apply these Dutch examples in the UK context.
What are the details?
We will meet at Schiphol Airport, Amsterdam at 10am on the 25th and finish back at Schiphol around 5pm September 26th. There are many flight options from UK airports, just make sure your flight lands at Schiphol at least no later than 9am so that you do not miss our group's departure and departs no earlier than 6.45pm in case we are delayed by traffic.
The visit will include opportunities to discuss issues with these experienced professionals and ask questions, as well as to network and share ideas with peers from other organisations.
Included:
● Internal coach transport
● Tour guides
● Entry to all sites and buildings
● 1 set-menu dinner
Not included: Flights, accommodation, breakfast/lunches/snacks/drinks.
PLEASE NOTE
1. Visiting these developments and homes will entail a certain amount of walking, stairs and time spent on your feet so comfortable shoes are a must.
Outline itinerary (subject to change):
Day 1
10am Meet at Schiphol Airport, Amsterdam
Visit projects in Amsterdam, Almere, Oosterwold
7pm Evening discussion / Q&A session
8pm Dinner
Overnight stay in The Hague. Please note all delegates are responsible for booking their own accommodation in the Hague city centre. We recommend the Mercure central, the Novotel city centre or any other hotel close by.
Day 2
9am Morning discussion / Q&A session
Visit projects in The Hague, Delft, Nieuw Leiden
5pm (approx) Drop off at Schiphol Airport
This visit has been made possible by our sponsor: Potton.
Potton, the original Self Build specialist and now part of the Kingspan group, acts as an enabler working in partnership with developers, housebuilders and landowners to create serviced plots for Custom Build. We provide a suite of services including architectural design, planning and building regulations and can help manage developments. We provide our customers with a high-performance timber-based construction system as part of a comprehensive package of building products.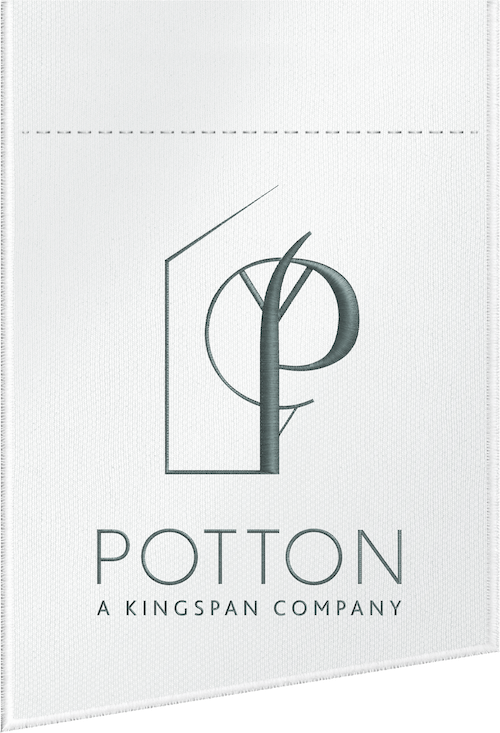 If you have questions which are not covered here, please email bryony@nacsba.org.uk