Description
In the era of the consumer, it's essential for brands to add value.
Brands need to focus on their proposition, know their niche, talk to the right audience and get the most from their marketing spend.
The idea behind customer centricity is putting your audience at the heart of your business pre, during and post sale so that you can start to identify where you add value.

So, how does data and analytics with machine learning and AI enable brands to become more 'customer-centric?' Our speakers will deconstruct the art of 'customer-centricity' focusing on the latest trends, successful business strategies and their own experiences using technology to approach the digitally savvy consumers of today.
Topics will include:
The age of the customer
What do we mean by customer-centric?
What does customer centricity actually deliver for businesses?
How should you meet (and overcome) these?
What does truly 'great' look like today?
Agenda:
10:00 - Delegate Arrival & Refreshments
10:15 - Graham Halling - Bench
10:45 - Paul Stephen - Sagittarius
11:15 - Break
11:30 - James Marshall - Microsoft
12:00 - Panel Q&A
12:30 - Discussion & Event Networking
---
Event Moderator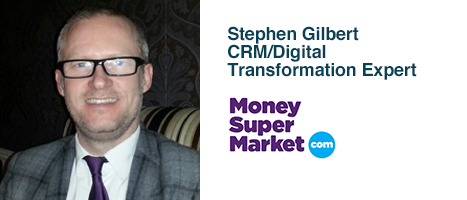 Stephen Gilbert, our moderator has 20+ years in data-driven customer-centric solutions. A psychology graduate with a career that has seen him working across agencies, consultancies, tech vendors and most recently retailing at the price comparison website MoneySuperMarket. Stephen will introduce the day and will use his background to steer unbiased conversation across the 3 speakers, ensuring there is content that's relevant for all, and lively debate through the Q+A session.
---
The Speakers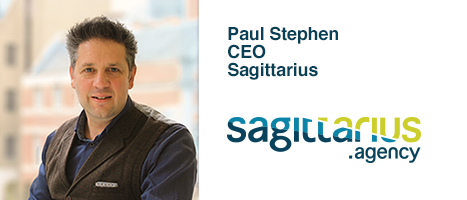 Knowing Your Niche
Paul will discuss how brands increasingly need to 'stand for something' and that both 'emotional buy-in' and relevance are the key to building and keeping a loyal customer base.
With over 20 years in marketing, Paul is one of the UK's leading experts in digital marketing. He oversees award-winning agency Sagittarius and often lectures and consults within the industry on digital and marketing related subjects.
---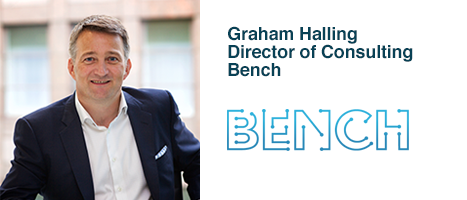 Graham heads up Bench's consulting offering, helping organisations to Think differently. He is particularly passionate about bringing-to-life the demonstrably deeper relationships that technology and data can create between brands and customers.
Over the past 25 years, he has used his practical experience in identifying and integrating new marketing technologies, digital applications and solutions to help major retail and e-Commerce brands in formulating, accelerating and re-configuring their technology stacks and strategies to deliver tangible ROI and business outcomes.
He has led commercial and strategic development for major global brands including Orange, News International and SAGA. He has also directed and advised several marketing technology start-ups and held numerous consultancy and non-executive roles advising companies across a range of sectors around technology adoption, evolving consumer behaviour and innovation strategy.


---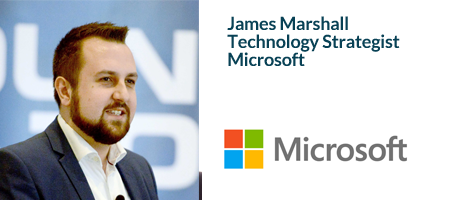 James Marshall a Technology Strategist at Microsoft in the UK, an unashamed geek, and frequent speaker at industry events. James has been on the front line managing IT in the public sector, but since 2010 has been partnering with businesses large and small on digital transformation, particularly with Microsoft Office 365 and Microsoft Azure. A firm believer that IT should not get in the way of productivity but that it should instead enhance it, James' goal is to enable people to realise Microsoft's mission: to empower every person and every organisation on the planet to achieve more.