Customer Discovery Workshop - CUSTOMER CENTRIC DAY BERLIN
Description
Have you been working hard on developing new ground-breaking technologies and disruptive services, but when it comes to going to market you are unsure whether your customers will love them?

Customer Discovery is about questioning your core business assumptions. Performed correctly, customer discovery is a customer-centric, scientific process that puts evidence behind an assumed product-market fit.

After this workshop, you will:
Understand how Customer Discovery guides business models.
Receive the knowledge and tools to conduct Customer Discovery independently.
Understand the characteristics of Minimum Viable Product.
Know the steps to achieve Customer Validation.
Be full (lunch provided) :)
Our aim is to
Help today's researchers create tomorrow's enterprises.
In a framework of Merlin project, as a cooperation of Poznan Science and Technology Park (Poland) and SIBB, we're inviting you to take part in two trainings dedicated to start-ups and researchers during CUSTOMER CENTRIC DAY.
Customer Discovery Workshop: you are on the right website :)
Lean Hardware Meeting: https://www.eventbrite.co.uk/e/customer-centric-day-berlin-lean-hardware-meeting-tickets-66167983219
(please note that separate registration is required)

Both events will be delivered in English

Trainer:
Anna Mieczakowski
https://uk.linkedin.com/in/annamieczakowski

Researcher and strategist assisting companies in successfully defining their customer bases, product development activities and internal business processes to set strategy for new and existing products and services. Holds a PhD in user-centred design from the University of Cambridge and have a background in User Experience (UX) consulting, management consulting and organisational operations.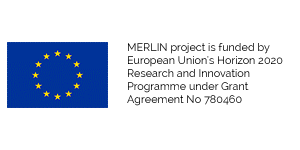 supported by: