Actions and Detail Panel
Customer Experience Elevated 2017 - Europe
Mon, 15 May 2017, 09:00 – Tue, 16 May 2017, 16:30 BST
Description
Customer Experience Elevated 2017
15th-16th May, 2017 | Monday - Tuesday
Aston University Business School, Birmingham, England
Whether it's elevating yourself or your business, education is pivotal in your development. To reach the pinnacle of your potential, you must constantly be learning and growing your mind.
One of the best places to learn is at university, so again we're holding this year's Customer Experience Elevated (CXE) conference at Aston University's Business School. Join us in May for knowledge, networking, and entertainment galore.
Keynote Speakers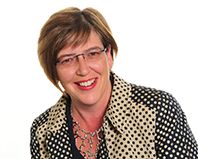 Jo Causon, CEO at the Institute of Customer Service
Jo Causon took up her appointment as chief executive of The Institute in March 2009 having been director of marketing and corporate affairs at the Chartered Management Institute since July 2005.
Jo previously held director roles in brand and business consulting and prior to that was both head of group marketing and strategic executive to the director-general at City & Guilds. Jo also has over eleven years experience in the financial services sector.
Under Jo's leadership The Institute has worked in partnership with its members and other stakeholders in realising the increased return on investment that excellent customer service can deliver and the role it can play as a motivator for those working within an organisation, enabling those organisations to keep their talent as well as their customers.

Rachel Halsall, Executive Coach and Facilitator
Rachel will be hosting our roundtable sessions.
Rachel Halsall is an Executive Coach and Facilitator who has gained a unique understanding of corporate life, across a range of cultures. After gaining a Masters Degree in International Relations, she started her career at the Japanese Embassy. Rachel has also worked in-house at Credit Suisse, Barclays and Waverton Investment Management in the financial sector.
In more recent years, Rachel has wandered the corridors and training rooms in the legal World, with firms such as Withers Worldwide & Mills & Reeve.
Rachel has a direct and punchy coaching style which has served her well working with senior leaders across sectors. The majority of Rachel's work focusses on career transition and enhancing management skills. She speaks regularly to groups on networking skills as well as how to communicate succinctly and sell Self.
Rachel is an ICF accredited coach. She is certified in Myers-Briggs Step I and has a Certificate in Systemic Team Coaching from the Academy of Executive Coaching.