Description

Customer Experience Elevated 2018
8th-9th May, 2018 | Tuesday - Wednesday
Aston University Business School, Birmingham, England
---
FOR MORE INFO ON THE CONFERENCE VISIT OUR WEBSITE HERE
---


You know about customer experience insights. They're the lifeblood of your CX program. But an insight is just a building block. You need intelligence to drive progress and innovation.
FROM INSIGHTS TO INTELLIGENCE
Join us 8th-9th May for InMoment's annual CX Elevated conference and discover how you can go from insights to true customer experience intelligence. At this year's event, you will hear about the value of customer experience and current trends, as well as from InMoment customers as they share their CX success stories. CX Elevated will also include keynote speakers, executive breakfasts, and live interviews. This year's conference offers an enlightening, inspiring experience that is sure to take your brand's customer experience to the top.
One of the best places to learn is at university, so again we're holding this year's Customer Experience Elevated (CXE) conference at Aston University's Business School. Join us in May for knowledge, networking, and entertainment galore.
---
AGENDA
Executive Breakfasts

International Programme Executive Breakfasts

New Visions

Value of CX - ROI and Being Purposeful

Real Customers on Stage to Interview Live - questions such as: why would you recommend a brand and why wouldn't you, what are pet peaves of giving feedback etc etc

CX Trends in EMEA

Benchmarking for Retail, Hospitality and Services

Top high level brands talking about their CX programmes - giving you insight into there best practices and tips to improve

---
Keynote Speakers
JO CAUSON - CEO - INSTITUTE OF CUSTOMER SERVICE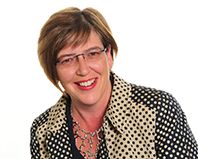 Jo joined The Institute as its CEO in 2009. Over the past eight years she has driven membership growth by 150 percent and established the UK Customer Satisfaction Index as the country's premier indicator of consumer satisfaction, providing organisations with an indicator of the return on their service strategy investment.
Jo focuses on demonstrating a clear link between employee engagement, customer service strategies and organisational performance. Working across the public, private and voluntary sectors she provides strategic advice to Boardrooms to raise the standards of service provided by UK organisations and to provide evidence of the connection between customer satisfaction and operational efficiency and profitability.
---
MAXIE SCHMIDT SUBRAMANIAN - FORRESTER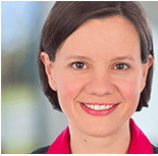 PRINCIPAL ANALYST SERVING CUSTOMER EXPERIENCE PROFESSIONALS
Maxie Schmidt is a principal analyst serving customer experience (CX) professionals. She leads Forrester's research on CX measurement programs. In that role, Maxie creates thought leadership and advises clients on how to build an effective CX measurement program, but also on how companies can (and should) innovate CX measurement practices beyond surveys. Maxie also writes about the business impact and the ROI of CX. Maxie is a frequent keynote speaker at conferences and leads CX workshops at events.
...and
---
SIR CLIVE WOODWARD - EX ENGLAND RUGBY COACH & INSPIRATIONAL SPEAKER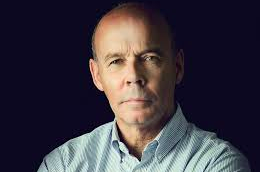 Back in 2003 the nation held its collective breath as Clive's men fulfilled their promise and clinched the Rugby World Cup. He has now helped elite athletes achieve unprecedented success and has launched a new app to capture knowledge on any subject. In presentations and workshops Clive demonstrates the power of collaborative leadership – and how to create a winning mindset. He also unpicks the DNA of a champion, which goes way beyond talent.
Watch videos of Clive here
https://www.youtube.com/watch?v=xlJ5biUgi08
https://www.youtube.com/watch?v=64eTL1MbRfo
---

---
FUN NETWORKING EVENING
On the Tuesday night we will be hosting a dinner with entertainment. Clients can win prizes such as FitBIt, iPad, GoPro and Shopping Vouchers!!
We want our clients to have fun networking and learning from eachother - this is the perfect setting in order to do that.
Please join register now and join us in May.
---
TESTIMONIALS FROM LAST YEAR:
"What a great conference well done to you and your team on putting on a great event. I've taken away so many thoughts and sparks to rethink the programme and the next phase of our journey. It was a great lineup of presenters and the evening was thoroughly enjoyable"
— Christine Stoddart from Wilko
"I go to a lot of conferences, usually I like about 2 of them that can I learn from, but here over these past 2 days it's been the other way around - the content has been fantastic throughout the 2 days"
- Dan Portus from Tesco
"Thank you so much for letting me be a part of the conference, it has been an amazing 2 days, the brands you had on stage were so good, with really great stories to tell!"
- Alexa Larsson from The North Face

"I have had a great time I'm really glad I came, good to have time out the office to think in this way"
- John Heatherington from M&S

---