How to implement a successful Customer Experience Strategy and how it can increase your conversion and customer loyalty.
About this event
Are you a Dorset based business owner or marketeer who understands the ROI and power of seamless online customer experience journey?
If so, join like minded peers to discover cutting edge strategies in this interactive workshop workshop where you'll discover how to
✅ Increase revenue
✅ Improve customer satisfaction
✅ Increase customer loyalty
✅ Reduce churn
✅ Measure and track customer experience
✅ Engage your employees
Who should attend?
Designed for Business owners, eCommerce Managers, Marketing Managers, and Customer Service Managers this group workshop will leave you with real actions to apply to your business along with KPIs and tips on how to measure your changes.
Attend this workshop if you want to improve your customer experience, gain more customers, more engagement and higher conversion.
What will be covered?
CX Insights - understanding your customer experience needs
What is CX and why it's important
Understanding your audience and creating personas
CX Design - how to design your customer experience strategy
Mapping your customer journey's & touch points
Applying your customer journey map
Making the experience unique to your brand
CX Implementation - implementing your strategy across your business
Setting concrete timelines and project plans
Engaging and training your team
CX Metrics - measuring your customer experience impact
NPS score
Churn rate
Customer satisfaction score
Customer feedback
If you'd like any further information or have any questions then email Limarah@cxcommerce.co.uk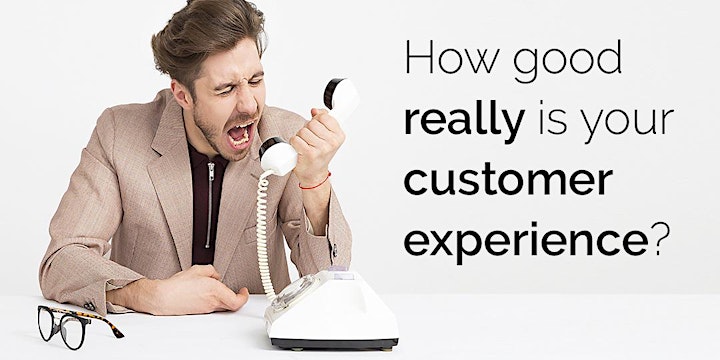 Organiser of Customer Experience Strategy and Implementation Workshop