Sales Have Ended
Ticket sales have ended
Sorry, sales have now ended. Please message me keith@salesmarvel.co.uk to check dates of the next webinar or if you have any other questions. Thank you, Keith
Sales Have Ended
Ticket sales have ended
Sorry, sales have now ended. Please message me keith@salesmarvel.co.uk to check dates of the next webinar or if you have any other questions. Thank you, Keith
About this Event
You will Learn:
Is it terminal for your proposal?
How to identify if there's a way forward
How to decide what's most important to you
This 60-minute Webinar is for you if you're:
New - or lacking confidence - with sales and selling
SME Business Owner where Sales is just 1 of myriad things you have to do
A Sales Pro already looking for a fresh perspective
A Sales Pro already, looking to make it to the next level
Thinking about getting into Sales and wondering what all the fuss is about
In Marketing but you want to create more value for your Sales department
Using my 30-years of successful Corporate sales experience, my free webinar series guides you through the 8-step best practice sales process to help you:
Win more deals (of the right kind)
Win more profitable deals
Win more new and "new, new" customers
Recruit the right kind of "pursuit" team (Webinar 5 talks about this!)
Spend less time on deals you were never going to win in the 1st place
Feedback from this Webinar Series:
• Really useful, thanks Keith, (Catherine, UK)
• Really appreciate the great content (Anna, Ukraine)
• Really appreciated the call (Bernard, Australia)
• Great call. Have already registered for the next one! (David, UK)
• Thank you Keith, this has been incredibly helpful! New scale would probably be about 8 and Im going to make all the changes you suggested and will post more! And im going to make specific posts for linkedin! (Megan, UK)
Feedback from previous webinar participants has been marvellous - more than 70 participants from California to Queensland and Kenya to Ukraine joined us for the last webinar!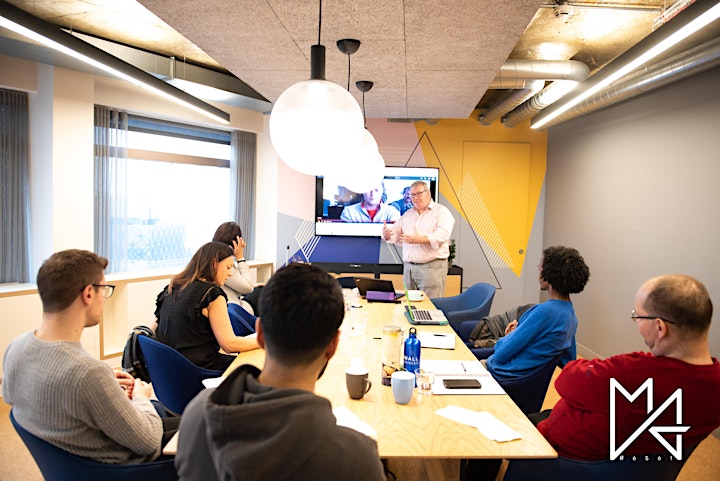 Like this...but from the comfort of your home.