Event Information
Location
Pöstli Club
42A Promenade
7270 Davos Platz
Switzerland
As part of the Crypto Valley Week in Davos, our incubation start-ups will be joining us for an opportunity to showcase their business!
About this event
We want to welcome the Blockchain community to our Cool Kids on the Blockchain networking event! There will be insightful speakers, pitches from our incubation start-ups and networking opportunities as well as delicious snacks and drinks!
Our Startups from our incubation program Batch_02 will celebrate their Graduation this time for a special edition at a brand new location. Batch_01, others from our portfolio and close friends will be joining us too! The event will be followed by our signature Party, were we will celebrate big style at the number one club in Davos.
This satellite event will officially kick-off the Crypto Valley Week.
If what you are looking for is to party scroll down for more details.
Agenda for the day
2 PM - Welcome & Registration
2:30 PM - Opening Speech - Olaf Hannemann, CV VC
2:40 PM - Start-up Pitches
3:30 PM - Key Note - Delia Damsohn, AWS
3.50 PM - Key Note- Riccardo Spagni, Monero
3:55 PM - Start-up Pitches
4.25 PM - Next Generation Asset Manager - Award Ceremony by MAMA
4.40 PM - Building the digital Infrastructure - Nilson Kufus
5.05 PM - Fireside "Why Switzerland rocks the Crypto World"
Charles Hoskinson, Cardano & IOHK, Ethereum
David Johnston, Yeoman's Captial
Tracy Trachsler, Moderator
5.15 PM - Start-up Pitches
5:45 PM - Convincing a venutre capitalist
Olaf Hannemann, CV VC
David Johnston, Yeoman's Captial
Merri Silverstein, 7BC.VC
Olga Afanasyeva, Ukrainian Venture Capital and Private Equity Association
Nicolai Reinbold, Moderator
6.10 PM - Closing Speech - Nicolai Reinbold, CV Labs
Speaker List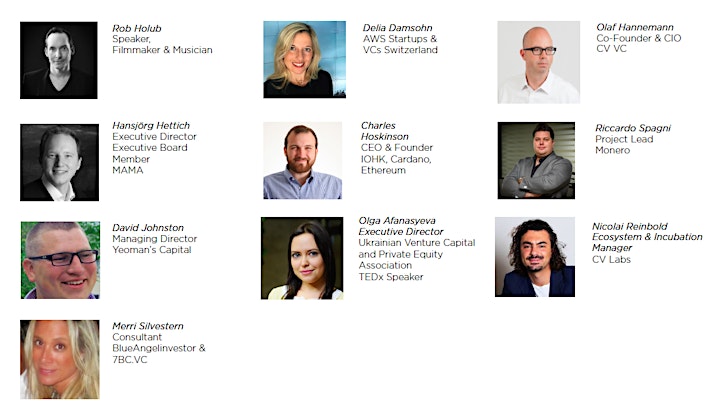 Cool Kids on the Blockchain Party
Headlining our line-up, one of the most successful Swiss House DJ's ever! Don't stay out in the freezing cold and join us for a great evening!
Doors open at 7pm
LIMITED TICKETS REMAIN!
TABLE INQUIRIES PLEASE EMAIL: nicolai.reinbold@cvlabs.com
LINE-UP:
DJ Antoine
Robin Tune
Marc phil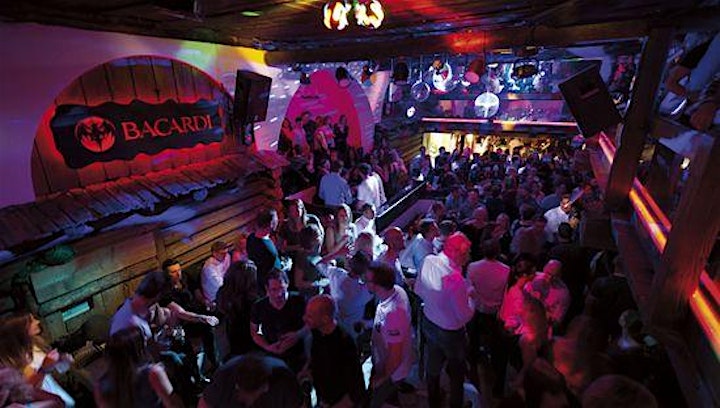 More events during Crypto Valley Week:
3:30 PM - 6:30 PM, Wednesday January 22, 2020
STO & EXCHANGE FORUM
On Wednesday, the 22nd of January we welcome you to Nuts&Co at the Intercontinental where we are hosting two very special events: Tokengate STO and Exchange forum, which starts at 3:30 PM. Token issuers, exchanges, traders, technology providers and traditional financial service providers are welcome!
8 PM - 12 PM, Wednesday January 22, 2020
GOLDEN EYE TECH DINNER
If you are a (blockchain) techie and Davos madness is a bit much, come to our Tech Dinner on Wednesday, the 22nd of January at 8 PM. Nightcap, good food, and insightful conversations are included. This is our second event for the day.
9 AM - 6 PM, Thursday January 23, 2020
CV SUMMIT DAVOS
Thursday, the 23rd of January 2020, is reserved for our flagship event, CV Summit. This is our 6th edition and so far – the most ambitious yet. Welcome to the Studio Grigio - a penthouse location at the intercontinental Davos! We look forward to welcoming you to the most exclusive blockchain event during the Davos week!
Date and time
Location
Pöstli Club
42A Promenade
7270 Davos Platz
Switzerland