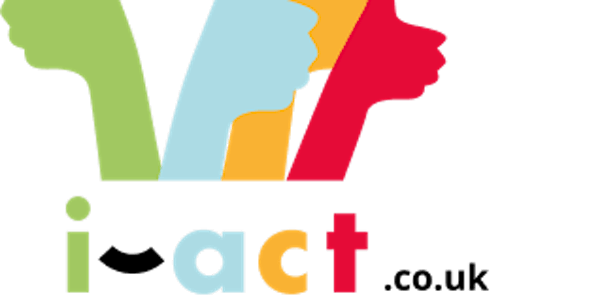 Cwrs Iechyd Meddwl i Reolwyr /i -Act Mental Health & Wellbeing for Managers
Refund policy
Contact the organiser to request a refund.
Eventbrite's fee is nonrefundable.
Sales Have Ended
Ticket sales have ended
Mae'n ddrwg gennym - does dim tocynnau ar ôl. Rhowch eich enw ar y rhestr aros - os bydd unrhywun yn tynnu allan munud olaf bydd cyfle i ni gynnig lle i chi. We're sorry that all tickets been allocated. Please put your name on the Waitlist - if a space becomes available we'll be in touch.
Rheoli a Hyrwyddo Iechyd Meddwl a Lles Cadarnhaol / Managing and Promoting Positive Mental Health and Wellbeing
About this event
**Mae gweithgareddau CULT Cymru ar gyfer pobl sy'n byw yng Nghymru**
**CULT Cymru courses are only available to those living in Wales**

** Bilingual Message - Scroll Down for English**
Bydd y cwrs hwn yn cael ei gynnal yn Gymraeg / This course will be run in Welsh
**Mae CULT Cymru yn cynnig ystod eang o gyrsiau mewn partneriaeth â sefydliadau a chyflogwyr i wella iechyd meddwl a lles y gweithlu creadigol ledled Cymru.**
**CULT Cymru is offering a broad range of courses in partnership with like minded organisations and employers to improve the mental health and wellbeing of the creative workforce throughout Wales.**
Rheoli a Hyrwyddo Iechyd Meddwl a Lles bositif i bobl Greadigol
Nod y cwrs i -act ar gyfer rheolwyr yw cefnogi unrhyw un sydd mewn rôl rheoli neu oruchwyliwr mewn teledu, Ffilm, Theatr a Digwyddiadau Byw i wella lles yn y gweithle a'u helpu i gefnogi gweithwyr a allai brofi problem iechyd meddwl neu les.
Amcanion y cwrs
Rhoi gwell dealltwriaeth i reolwyr o faterion iechyd meddwl a lles a'u helpu i gydnabod pryd y gallai fod angen cymorth a chefnogaeth bellach ar gydweithwyr
Cynnig arweiniad a chyngor ar sut y gall rheolwyr gysylltu â chydweithwyr a allai fod yn profi mater iechyd meddwl neu les
Arfogi rheolwyr gyda dulliau ymarferol a phecyn adnoddau, a chyfeirio at gymorth a chefnogaeth bellach ynghylch materion iechyd meddwl a lles.
Erbyn diwedd y cwrs dylech allu
Disgrifio'r gwahanol faterion iechyd meddwl a lles a all godi a chydnabod pryd y gallai fod angen cymorth ar gydweithwyr
Darparu offer ymarferol ar gyfer hyrwyddo lles cadarnhaol yn y gweithle i helpu i feithrin gwydnwch i ni ein hunain fel rheolwyr ac i gydweithwyr.
Daw'r cwrs gyda llawlyfr cwrs, pecyn cymorth a phecyn adnoddau 168 tudalen sy'n seiliedig ar dystiolaeth ar gyfer pob rheolwr. Mae'r llawlyfr yn cynnwys dros 50 o ddulliau ymarferol i gefnogi rheolwyr a thros 95 o asiantaethau/sefydliadau i gyfeirio atynt.
Mae mynediad am ddim i'r holl adnoddau ar-lein gydag archeb i'r cwrs.
Mae'r cwrs i-act wedi'i achredu gan Goleg Brenhinol y Seiciatryddion.
"Mae'r hyfforddiant i-act wedi fy ngalluogi i hyrwyddo iechyd meddwl a lles cadarnhaol yn y gweithle. Rwyf bellach yn gwneud llai o 'ymladd tân' ac erbyn hyn yn teimlo'n llawer mwy hyderus wrth gefnogi cydweithwyr. Mae'r llawlyfr yn adnodd anhygoel - dylai pob rheolwr gael" un"
Hyfforddwraig/Trainer - Bethan Roberts
Mae Bethan wedi bod yn hyfforddwr cymorth cyntaf iechyd meddwl ers 2008, ac mae hi 'n darparu cyrsiau i amrywiaeth o sefydliadau yn rheolaidd ar draws y sector cyhoeddus, preifat a thrydydd. Mae'n diwtor ar iechyd meddwl ym Mhrifysgol Caerdydd ac mae wedi darparu hyfforddiant ar iechyd meddwl ar draws gwahanol adrannau'r gwasanaeth sifil ym Mhrydain. Mae Bethan hefyd yn dysgu ymwybyddiaeth ofalgar ac yn hyfforddwr ac athro ar gyfer canolfan ymchwil ac ymarfer ymwybyddiaeth ofalgar Prifysgol Bangor
----------------------------------------------------
Managing and Promoting Postive Mental Health and Wellbeing 4 Creatives
The i-act course for managers is aimed at supporting anyone in a management or supervisor role in TV, Film, Theatre & Live Events to improve workplace wellbeing and helping them to support workers who may experience a mental health or wellbeing issue.
Course objectives
Give managers a greater understanding of mental health and wellbeing issues and help them recognise when colleagues may need further help and support
Offer guidance and advice for how managers can connect with colleagues who may be experiencing a mental health or wellbeing issue
Equip managers with practical tools, a resource pack and signposting to further help and support concerning mental health and wellbeing issues.
By the end of the course you should be able to
Describe the different mental health and wellbeing issues that can arise and recognise when colleagues may need support
Provide practical tools for promoting positive wellbeing in the workplace to help build resilience for ourselves as managers and for colleagues.
The course comes with a 168-page evidence based course manual, toolkit and resource pack for each manager. The manual includes over 50 practical tools to support managers and over 95 agencies/ organisations to refer on to.
The course comes with free access to all of the on-line i-act resources.
The i-act course is accredited by The Royal College of Psychiatrists.
"The i-act training has enabled me to promote positive mental health and wellbeing within the workplace. I'm now doing less 'fire fighting' and now feel much more confident when supporting colleagues. The manual is an amazing resource - every manager should have" one"
Trainer - Bethan Roberts
Bethan has been a mental health first aid trainer since 2008, and she regularly provides courses to a range of organisations across the public, private and third sectors. She is a tutor on mental health at Cardiff University and has provided training on mental health across the different departments of the civil service in Britain. Bethan also teaches mindfulness and is an instructor and professor for Bangor University's mindfulness research and practice centre
CULT CYMRU
Mae gweithdai CULT Cymru yn cael eu darparu mewn amgylchedd cyfeillgar ac anfygythiol ble bydd cyfranogwyr yn cael cyfle i ofyn cwestiynau a chodi materion yn ystod y dydd.
CULT Cymru workshops are delivered in a friendly and non-threatening environment where participants will have the opportunity to ask questions and raise issues during the day.
Diogelu Data
Ariennir Hyfforddiant Sector BECTU yng Nghymru yn rhannol gan Gronfa Ddysgu Undebau Cymru Llywodraeth Cymru trwy brosiect yr undebau creadigol ar y cyd CULT Cymru. Pan fyddwch chi'n cofrestru ar gyfer y cwrs neu ddigwyddiad hyfforddiant hwn, rydych chi'n cytuno i rannu eich data personol gyda'r arianwyr fel rhan o delerau BECTU ar gyfer derbyn y cyllid. Defnyddir y data er mwyn dangos canlyniadau ac allbynnau yn unig ac fe'i cedwir yn ddiogel am gyfnod o 10 mlynedd, fel y nodir yn y cytundebau ar gyfer y cyllid. 
Yn ogystal, mae Prospect/BECTU yn defnyddio'r data hwn i ddanfon gwybodaeth am ddigwyddiadau a hyfforddiant BECTU/CULT Cymru yn y dyfodol; eich diweddaru chi gyda newyddion, adnoddau a chyhoeddiadau ac i gysylltu gyda chi ar gyfer unrhyw ymchwil fyddwn ni am gynnal i'r diwydiant. Ni fyddwn yn rhannu neu ddefnyddio eich data heb eich caniatâd chi. Os gwelwch yn dda, arddangoswch eich bod chi'n hapus i BECTU/CULT Cymru gysylltu gyda chi yn y moddau yma trwy ticio 'ie' yn yr adran 'Eich gwybodaeth chi' ar ddiwedd y ffurflen archebu.
Sut i gwyno neu wyrdynnu'ch caniatâd
Os nad ydych chi am dderbyn gohebiaeth bellach gan BECTU/CULT Cymru gallwch dynnu eich enw yn ôl trwy gysylltu gyda siwan@bectu.org.uk
Pe baech ag unrhyw gwestiynau neu bryderon am y data rydym ni yn cadw a sut yr ydym yn ei ddefnyddio, os gwelwch yn dda yn y man cyntaf cysylltwch gydag Adran Hyfforddiant BECTU/CULT Cymru. Fodd bynnag, os ydych yn dymuno cwyno am ddefnydd neu gasglu eich manylion gan yr Adran Hyfforddiant ei hun yna gallwch wneud hynny trwy ebostio'r Swyddog Cydymffurfiaeth Diogelu Data Tracey Hunt ar datacompliance@prospect.org.uk
Data Protection
Prospect's BECTU Sector Training in Wales is partly funded by the Welsh Government's Wales Union Learning Fund via the joint-union CULT Cymru project. By registering for this training course or event, you are accepting that your personal data will be shared with the funder as part of BECTU's requirements to receive the funding. The data is used only to show outcomes and outputs and is securely maintained for a period of 10 years, as stated in contracts for the funding. 
In addition, Prospect/BECTU uses this data to send you information about future BECTU/CULT Cymru events and training courses, update you on news, resources and publications and contact you for any future research we may conduct into the industry. We will never use or share your data without your permission. Please indicate that you are happy for BECTU/CULT Cymru to contact you in this way by ticking yes under 'Your information' at the end of the booking form.
How to withdraw your consent or make a complaint
If you no longer wish to receive communications from BECTU/CULT Cymru you can withdraw your consent by contacting the siwan@bectu.org.uk
If you have any questions or concerns about the data we hold and how we use it, please contact the BECTU/CULT Cymru Training Department in the first instance. However, if you wish to make a complaint about the Training Department's collection or use of your data, you are able to do so by contacting the GDPR Compliance Officer Tracey Hunt on datacompliance@prospect.org.uk
Polisi Canslo ac Ad-daliadau:
Bydd ad-daliad llawn yn cael ei rhoi i gynrychiolwyr sy'n canslo o leiaf bythefnos cyn y digwyddiad. O fewn y bythefnos cyn y digwyddiad, oni bai ein bod ni'n gallu dod o hyd i rywun arall i gymryd eich lle, ni fyddem yn gallu rhoi ad-daliad. Gadewch i ni wybod cyn gynted â phosib os na fyddwch yn gallu mynychu.
Cancellation and Refunds Policy
A full refund will be issued to delegates who cancel at least 2 weeks prior to the event. Delegates who cancel within the 2 week period will not be eligible for a refund unless we are able to find someone else to take their place. Please let us know as soon as possible if you find you're no longer able to attend the workshop.