Description
Join us in the Ops Room for an immersive cyber-attack experience.
In teams you will have to prioritise tasks, manage resources and make quick decisions to save your business from a cyber attack. How will you handle the media? What will you tell staff and clients? Will you pay that ransom?
What is a Cyber Attack War Game?
A realistic and engaging cyber attack is simulated in a table top environment to test the effectiveness of your plans, procedures and team work. Whilst working in the Police Cyber Crime Unit Lisa noticed that poor or absent decision making by the victim organisation can cause a lot of damage. Using scenario injects from real cases, Lisa has built an immersive and realistic wargaming workshop to arm you with the skills and knowledge needed to survive an attack.
How does it help my organisation?
Having a tried and tested plan is essential for surviving a cyber attack.

Understanding how things can escalate can help you update your organisation's plans.

Wargaming helps you test your incident response and crisis management capability.

It will help identify gaps in skills and training that will improve your capability to respond to an incident.

Who is it for?
The war game exercise is aimed at company employees who would be involved in responding to a cyber attack in their organisation. Typical attendees include CISOs, directors, business continuity professionals, risk managers and IT directors. If you have a plan for how your company would respond to a cyber attack or are in the prcess of developing one, this workshop will be beneficial.

What's the itinerary for the afternoon?
1.30pm Registration and Coffee
1.45pm Introduction to Wargaming
A short presentation by Lisa Forte on what wargaming is and why we need to do it. Lisa will use cases from her experience in the U.K Police Cyber-Crime Unit to highlight the importance of running war games and the lessons we can learn from cyber-attack cases.
2.00pm Introduction to your company: Right Match Singles
Each team will familiarise themselves with the imaginary company they will be directors of. Your team will examine the insurance policy and the business operations of Right Match Singles. This will help you prioritise tasks and responses later on.
2.15pm War Game Simulation injects
Teams will start to be fed injected scenarios. They will build upon each other and will get worse and worse. Each team will have to make decisions on what they will do, who they will notify and how they will handle and mitigate the damage being caused.
3.00pm Refreshments
3.15pm War Game Simulation Injects: (continued) As above
4.15pm Debrief
Teams will engage in a hot debrief of the incident led by Lisa Forte. We will discuss the challenges that were faced and what could have been in place to make life easier and decisions faster. Lisa will give some useful tips to take back to your own organisations.
4.30pm Questions
4.45pm Close
---

---
Benefits:
The aim of the wargaming workshop is to equip you with the knowledge and expertise to ensure your organisation is better prepared for a cyber-attack. Wargaming can provide a number of benefits such as:
Damage Mitigation: By rehearsing the plan like you would a fire drill, your company can make swift, effective decisions in the event of an actual attack. By acting quickly you could save the business from irreparable damage. Both GDPR and PCI DSS require organisations to evidence an incident response plan and to show they are taking security seriously.

Awareness: Testing your plans gives staff the chance to practice their incident response role. This increases their confidence and awareness of security incidents. Practice makes perfect.

Customer Confidence: Security and incident management are becoming very important in due diligence procedures.This can help you stand out to prospective customers and reassure existing ones.

Plan to Survive: If and when you do suffer a cyber attack your organisation needs to be quick to mobilise and ready to handle the fallout. This is crucial for data protection and business operations. The ICO explicitly states that organisations should have a well thought out and tested incident response plan.
Red Goat Cyber Security has developed a reputation for running high quality and immersive training and workshops. We have run wargames for critical national infrastructure, healthcare, finance sectors and legal firms.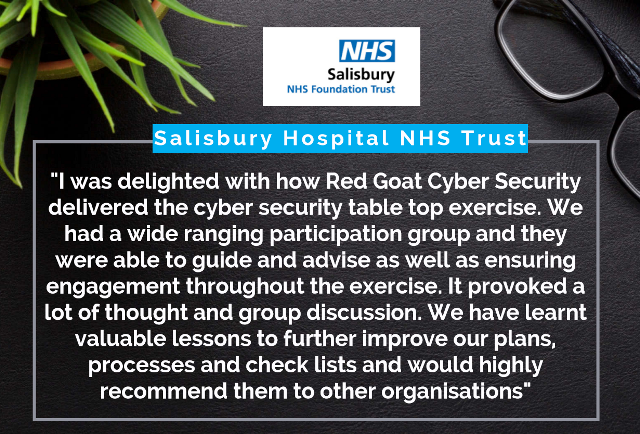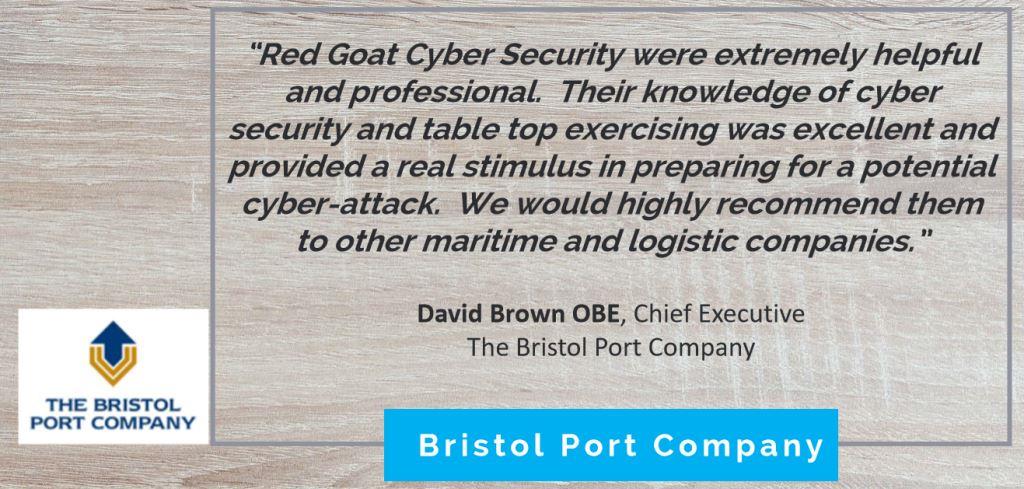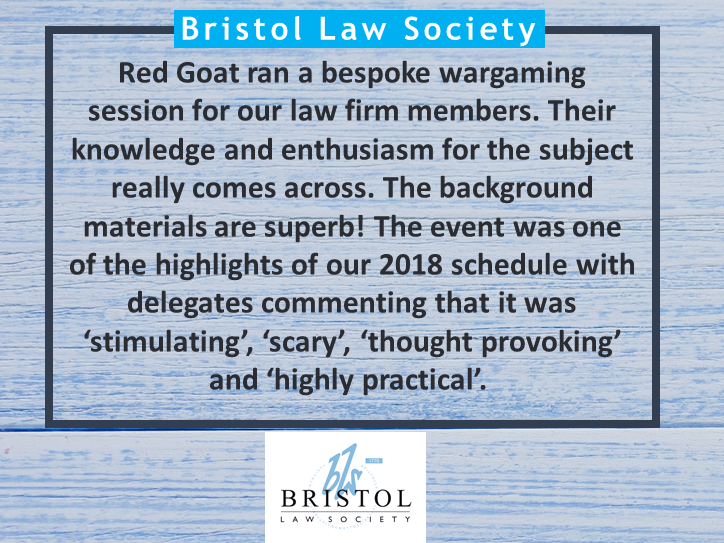 For more information see our wargaming page: https://red-goat.com/cyber-attack-war-gaming/
Want to run this workshop at YOUR office? Please get in touch: info@red-goat.com 0117 325 9190