Description
Do you handle your clients' information on your own devices? Do you know how to protect this sensitive data from hackers? The average cost of a cyber attack for a small company is £3000. One in 5 SME's had fallen victim to cyber attacks in 2016 in the UK according to statistics. Our seminar helps you understand how, as a business owner, you can prepare for cyber attacks. We will also talk about incident response, that is, what to do if you get hacked?
We will give you top tips on how to prepare your company to get hack proof, get the right cyber insurance coverage and the 5 top tips for Cyber Insurance white paper that we will give to all participants.
Agenda:
6pm Arrive at RichMix
6:15pm - 6:30 Introduction to Supply Ready
6:30pm - 7:45 Cyber Insurance with Cyber Fish
7:45 - 8pm Q & A
Speaker Profile: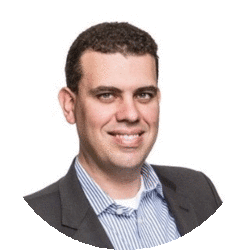 Alonso Silva is Co-Founder of the Cyberfish. He is a cybersecurity expert having worked across different market verticals as a cyber security manager and as a cyber solutions provider. Having worked as a cyber security specialist at one of the biggest re-insurance providers, Alonso understands well how insurers price risk and what unique challenges small companies face in getting the right cyber insurance coverage.
Please note:
Although we are a welcoming bunch the Supply Ready Support is only available to businesses that are based in Tower Hamlets.