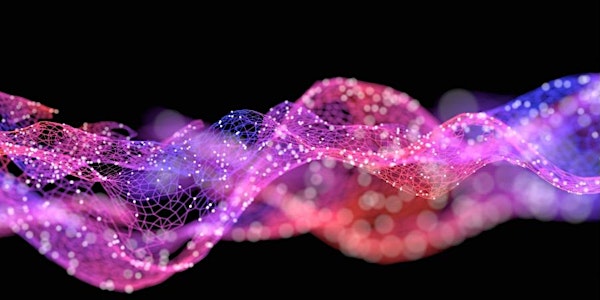 Cyber-Physical Fabric Summit
Sales Have Ended
Registrations are closed
Thank you for your registration.
Exploring the Power of Federated Digital Twins and Cyber-Physical Fabric at a National Scale
About this event

You are invited to join us at the Cyber-Physical Fabric Summit on 10:00 - 16:00 19th July 2021.
About the Event
The emerging perspective is that the pandemic has driven seven years of digital progress in one year. That acceleration has taught us many things for example: the importance of data, particularly the real-time, crowdsourced data on our national systems and infrastructure; the need for better tools for remote immersive collaboration, innovation and learning; the importance of models and simulations to better understand our current world and predict its futures; all manner of smart machines to power agile configurable manufacturing of critical supplies and the orchestrated scalable logistics for their distribution.
The pandemic may have amplified these needs, but even in normal times solutions to these challenges are needed to drive greater prosperity, resilience, security and sustainability for the UK; ready when future exogenous shocks strike, such as climate change, global cyber attacks or solar storms.
On the back of the Government's previously published R&D Strategy, Build Back Better - Plan for Growth and the forthcoming Innovation Strategy, there is a groundswell of interest and support for developing such solutions. Several publicly funded initiatives are underway in data, AI, connected digital twins, and smart machines, complemented by innovation within the private and public sectors. However, there is a need to build greater awareness, understanding and alignment across this complex and diverse technological landscape.
This summit will pull together stakeholders across this landscape. It will explore a bold, expansive vision for a cyber-physical fabric at a national scale to power prosperity and take time, cost and risk out of many vertical initiatives and moonshots. This new horizontal infrastructure would stitch together our physical and digital worlds, weaving together threads such as data, AI, synthetic environments, living labs, smart machines and social science. It could be as transformative as the world wide web and, like the web, would be owned by nobody but used by everybody.
This public online event is being organised through the Royal Academy of Engineering, hosted on the Digital Twin Hub, and supported by the Centre for Digital Built Britain, Robotics Growth Partnership, BEIS, UKRI, Go Science and Alan Turing Institute. As well as hearing from these stakeholders across several panel sessions, there will be ample opportunity for audience questions and engagement within the chat.
The output from the summit will help shape contributions to government thinking ahead of the anticipated spending review.
Agenda
10.00-10.30 Introduction
Hayaatun Sillem - CEO, Royal Academy of Engineering
Paul Clarke, former Ocado CTO, Co-Chair Robotics Growth Partnership, AI Council and Innovation Expert Group
Philippa Sharma - Deputy Director, Technology Strategy and Security, Business Growth Directorate, Department for Business, Energy and Industrial Strategy
Kedar Pandya - EPSRC-UKRI, Director, Cross-Council Programmes
Tom Wells, Deputy Director, Emerging Technology, Futures and Projects, Government Office for Science
10.35-11.35 Cyber Physical Fabric
This opening session of the summit will explore the Cyber-Physical Fabric vision in greater depth. This article provides a pre-read:
11.40-12.40 Data and Technical Interoperability
This session explores the mechanisms for controlled and secure sharing of digital assets - weaving the Cyber-Physical Fabric through interoperability.
12.40-13.10 Lunch Break
13.10-14.10 Research
In building the Cyber Physical Fabric, we don't know what we don't know, and so Research is needed to underpin the technical, ethical and ecosystem evolutions ahead. This session explores how research will enable the evolution of the Cyber Physical Fabric.
14.15-15.15 Adoption
This session focuses on how adoption enables the transformative power of the Cyber-Physical Fabric and brings forth the socio-technical change needed.
15.30-16.00 Lessons learnt and next steps
Lessons learnt and next steps will consider key points of discussion and debate at the summit and the next step on the roadmap towards creating a Cyber-Physical Fabric.
The Organising Committee
The organising committee from the organisations supporting this summit includes:
Alexandra Bolton, Executive Director, Centre for Digital Built Britain
Paul Clarke CBE FREng, Co-Chair Robotics Growth Partnership, AI Council and Innovation Expert Group
Mark Enzer OBE, Head of the National Digital Twin programme
Professor Mark Girolami, The University of Cambridge & The Alan Turing Institute
Professor Dame Wendy Hall FRS FREng, Regius Professor of Computer Science and Exec Director Web Science Institute, University of Southampton
Professor Emeritus David Lane CBE FREng FRSE, Co-Chair Robotics Growth Partnership, AI Council, Founder Edinburgh Centre for Robotics & National Robotarium, Heriot-Watt & Edinburgh Universities.
Bill Murray, Senior Researcher/Advisor DXC Leading Edge Forum
Dr Kedar Pandya, EPSRC-UKRI, Director, Cross-Council Programmes
Philippa Sharma, Deputy Director, Technology Strategy and Security, Business Growth Directorate, Department for Business, Energy and Industrial Strategy
Dr Nick Starkey, Policy Director, Royal Academy of Engineering
Dr Tom Wells, Deputy Director, Emerging Technology, Futures and Projects, Government Office for Science