Cyber-security issues affect businesses day-to-day
About this Event
With the increased use of work devices, personal devices and working from home cyber risks are even more prevalent. As a business, have you reviewed your cyber security practices or reviewed how you hold data to ensure its safe and secure? To successfully fight against malicious intent, it's imperative that companies make cyber-security awareness, prevention and security best practices a part of their culture.
NatWest, The WMCRC and IASME are delighted to invite you to this Cyber Security Seminar to give you an update on the current Cyber / fraud landscape, help increase your awareness of cyber threats /scams where these have evolved over the last few years and the importance of how you can protect your business from these risks through accreditation and the newly formed West Midlands Cyber Resilience Centre
Meet our speakers
Detective Inspector Hinesh Mehta –
Hinesh has been a police officer for over 17 years and is currently the Detective Inspector for the Regional Cyber Crime Unit. The majority of his service has been spent as a detective in various departments, including the murder investigation unit and formed the countries first Digital Media Investigator Unit. He has specialised in exploiting technology to assist in the most serious of crimes including murder and kidnap. He has been heavily involved with shaping the force response to cybercrime. With a wealth of experience, he is currently seconded to a Home Office project seeking to deliver a Cyber Resilience Centre to the West Midlands area.
Chris Pinder
Chris has 25 years experience across the security sector, the last 5 within cyber security. He is the Chief Operating Officer for the IASME Consortium. In April 2020, IASME became the National Cyber Security Centre's sole partner for the delivery of the government backed Cyber Essentials Scheme.Prior to joining IASME, Chris was the Cyber Security Lead for the Growth Hub for Worcestershire.
Agenda
11:00 – Introduction
11:05 – Current Cyber Crime Landscape
11:40 – WMCRC – Support for SMEs
11:50 – IASME
12:10 – NatWest
12:20 - Q&A and close
Joining Details - Joining Link
Passcode: NW&CRC2021
MORE ABOUT WMCRC
The Cyber Resilience Centre for the West Midlands is part of the national roll out of Cyber Resilience Centres in the UK which began in 2019. The WMCRC began its journey in June 2020. Lead by Policing, and facilitated by Business Resilience International Management (BRIM), we have followed a structured modular programme based on a highly successful model that had previously been established for over 9 years in Scotland.
We work in structured partnership with regional Policing, Academia, Businesses, Third and Public Sector organisations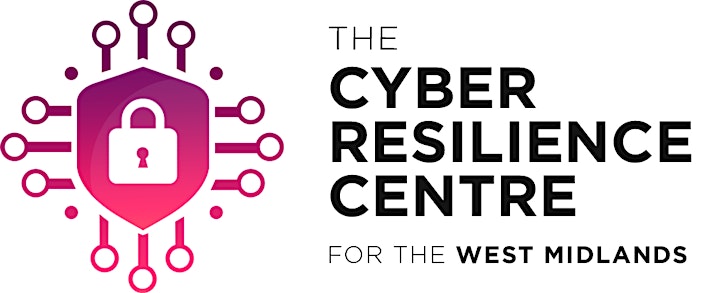 More about IASME
The IASME Consortium specialises in delivering certifications that demonstrate organisations have met minimum standards. In April 2020, IASME became the National Cyber Security Centre's partner for delivery of the government backed Cyber Essentials scheme. Cyber Essentials is currently mandated across an increasing number of contracts and also ensures organisations implement proven controls that mitigate internet born cyber security threats.
The IASME portfolio of certifications also include Internet of Things, Counter Fraud Fundamentals and their award winning IASME Governance. For more information, please see www.iasme.co.uk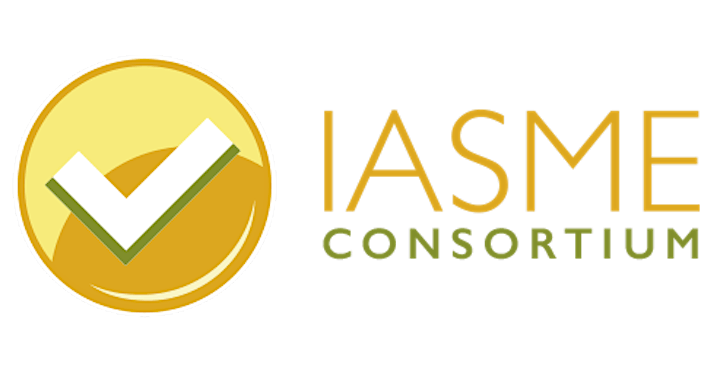 All information used in this presentation you are registering for is produced for information purposes only and is for the sole use of the attendees at the presentation.
Whilst we feel this topic is beneficial to business owners, the views expressed are not intended to be and should not be viewed as individual advice or as a recommendation by RBS, NatWest or any third party. You should seek independent advice in respect of issues that are of concern to you.
To the maximum extent permitted by law we expressly disclaim all representations, warranties, or assurance of any kind, expressed or implied, that are made to the accuracy or completeness of the information contained in this presentation and do not accept any obligation to update or correct any information contained herein.
During the event photographs may be taken on behalf of the host with a view to posting on social media to promote services offered to customers. If you do not wish to be included in the photographs, please notify us.
For the avoidance of doubt RBS/NatWest does not produce the materials for all presentations. This disclaimer applies equally to any materials or presentations produced by a third party.
By registering for this event, you agree that you have read and expressly agree to the use of your personal data submitted as part of your event registration by Eventbrite in accordance with their:
Terms of Service:(https://www.eventbrite.co.uk/support/articles/en_US/Troubleshooting/eventbrite-terms-of-service?lg=en_GB),
Data Processing Addendum for Organisers (https://www.eventbrite.co.uk/support/articles/en_US/Troubleshooting/data-processing-addendum-for-organizers?lg=en_GB_); and
Privacy Policy (https://www.eventbrite.co.uk/support/articles/en_US/Troubleshooting/eventbrite-privacy-policy?lg=en_GB), which Eventbrite may update from time to time.