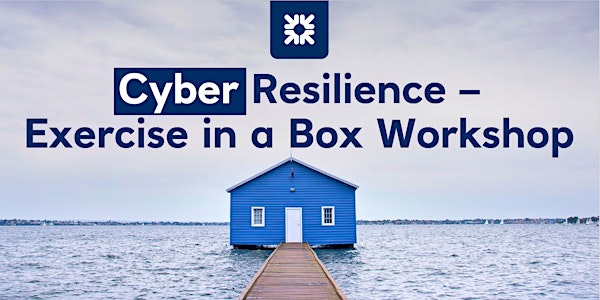 Cyber Resilience Workshop - Exercise in a box
Location
Royal Bank of Scotland
175 Glasgow Road
Edinburgh
EH12 1HQ
United Kingdom
Join us at this Exercise in a Box session to help understand how resilient your organisation is to the threat of cyber attack
About this event
With cybercrime continuing to escalate, it is more important than ever that organisations equip themselves against the threat of cyber attack. Understanding how resilient your organisation is to attack and practicing your response in safe environment is crucial. With this in mind, Royal Bank of Scotland have partnered with the Scottish Business Resilience Centre to offer 'Exercise in a box' sessions for our corporate customers. We are delighted to invite you and six of your colleagues to join us at a workshop at our Conference Centre at Gogarburn on Tuesday 7th June.
At this workshop you will have the opportunity to step through exercises which create real world business scenarios and allows you to test your cyber resilience against each. Exercise in a box was developed by the National Cyber Security Centre to help organisations test and practice their internal response to a plethora of cyber issues – helping you to understand where you have strengths and weaknesses; and how to maximise your protection.
This workshop is designed for your business leaders and management – we recommend that you bring colleagues that fulfil both technical and non-technical roles.