This is a non-technical event for all organisations managing web applications, looking to understand the cyber security risks.
About this event
THIS NEW INTERACTIVE WEBINAR IS FREE TO JOIN.
This is a non-technical event for senior managers and directors questioning whether their business really needs a WAF and how much it is going to cost them. Whilst the market place is flooded with the latest technical specifications and vendor promises, for those not so tech-savvy, understanding the real value, and the implications of not getting the right solution can be challenging.
This webinar will explain the benefits of a good Web Application Firewall, the costs, and most importantly whether your business actually needs one.
By joining this new interactive webinar, you will learn:
• Why all WAF solutions are not equal and the essential functionality they must provide
• The expertise required to implement, maintain and monitor your WAF solution yourself
• The three most critical measures to use when selecting third-parties to manage your website
• The extra measures you must have in place if you handle payment card data
• A sensible approach to cyber security budgets for your organisation
• Whether you actually need a Web Application Firewall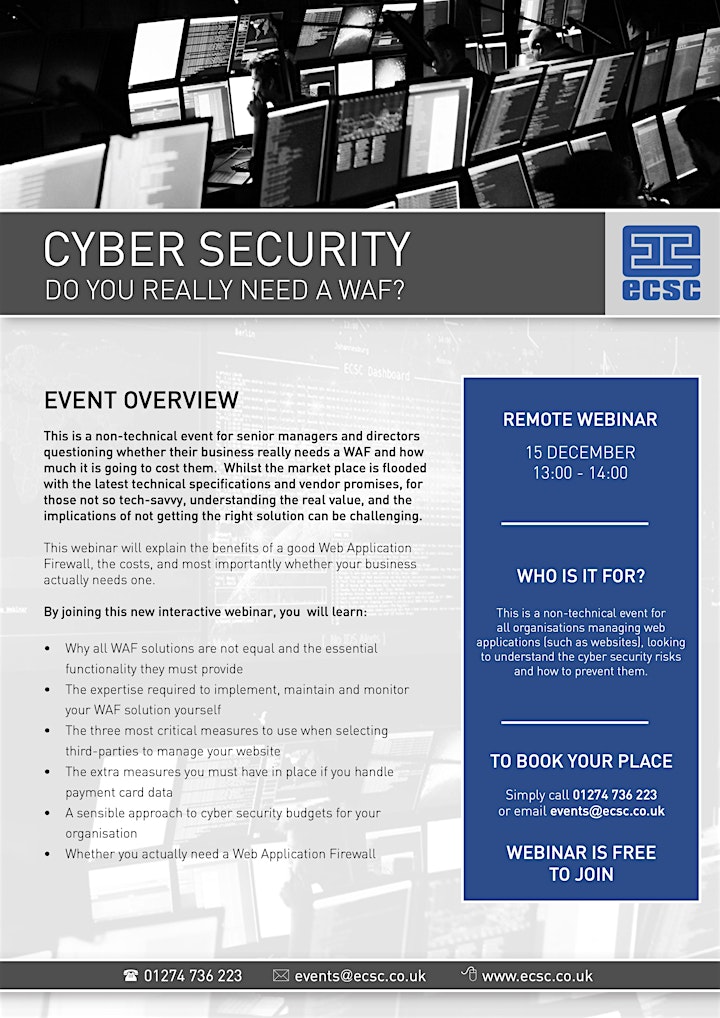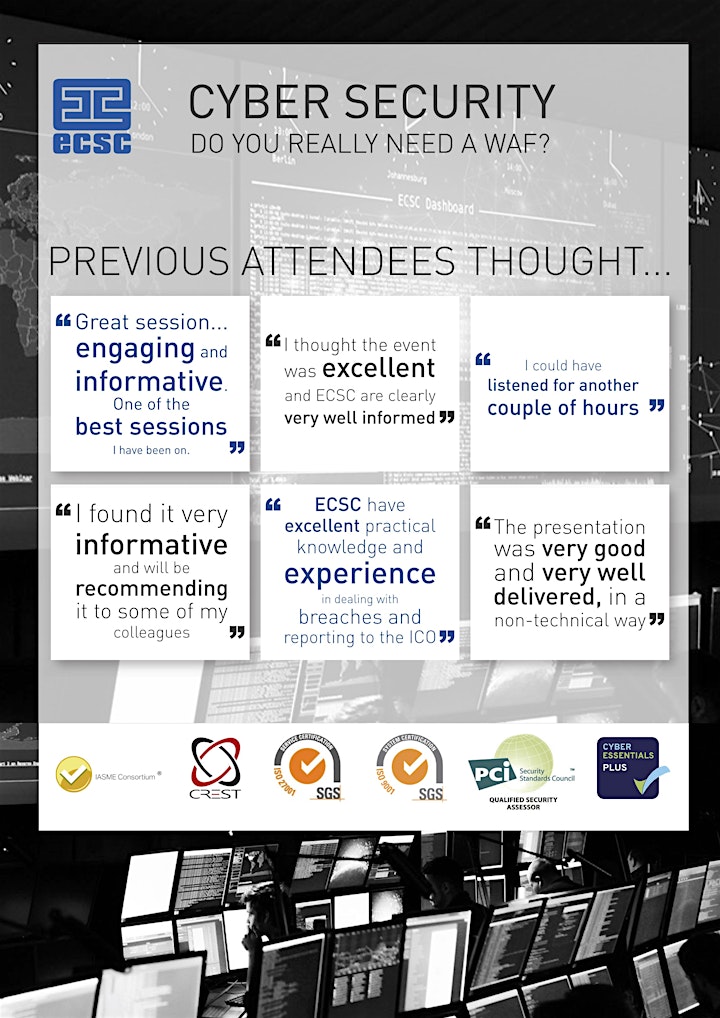 Organiser of Cyber Security - Do you really need a Web Application Firewall?
Established in 2000, ECSC is the UK's longest running full service information and cyber security service provider. We are a security partner that can help you in all aspects of your information and cyber security requirements, having helped clients in over 20 countries recover from incidents, develop their security, and gain a range of information and cyber security certifications.
+44 (0) 1274 736 223