Description
The seminar with Yejide Adeoye from Logic to Create is aimed at business owners who are seeking the benefits of doing business online but are unsure of the risks they may face and how to protect themselves against such risks.
The seminar will cover
The common risks of doing business online
Ways to maintain a safe and secure online presence
Intro to GDPR (General Data Protection Regulation)
Intro to Cyber Essentials a government-backed, industry supported scheme to help organisations protect themselves against common cyber attacks.
Next steps - Actions delegates can take to do business online securely
By the end of the session delegates will:
understand the common risks faced by businesses who conduct all or part of their business activities online
identify key risks that relate to their specific businesses
understand the main ways of securing online business activity
understand relevant government legislation and initiatives
start a 'next steps' action plan to carry their learning forward
About your host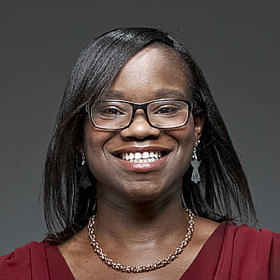 Yejide is a London based Entrepreneur with extensive experience of supporting SMEs in a range of Business settings. She has owned her own business since 2014 where she believes it is important for ideas to become reality focusing on your communication strategies.