This is a non-technical event for senior managers and directors within SME organisations looking to demonstrate good cyber security.
About this event
THIS NEW INTERACTIVE WEBINAR IS FREE TO JOIN.
In over 20 years within the industry we have not heard of or dealt with an incident that could not have been prevented, yet for a number of SME organisations deciding what to priortise, budget and personally take responsibility for remains a challenge.
This webinar will provide sensible, cost effective recommendations to to all those with concerns about cyber security. It is designed to help you understand the risks and make immediate improvements.
By joining this new interactive webinar, you will learn:
• How to identify the real threats to your organisation
• What risks to prioritise and where to allocate the most resource and budget
• Why your employees are your biggest cyber security risk and how you can turn them from liabilities into assets
• The 4 things you can do to dramatically reduce the risk of becoming the latest victim
• Essential questions you must ask your internal team and third-party providers (including vendors)
• Which industry standards and certifications can help you, and which will waste your time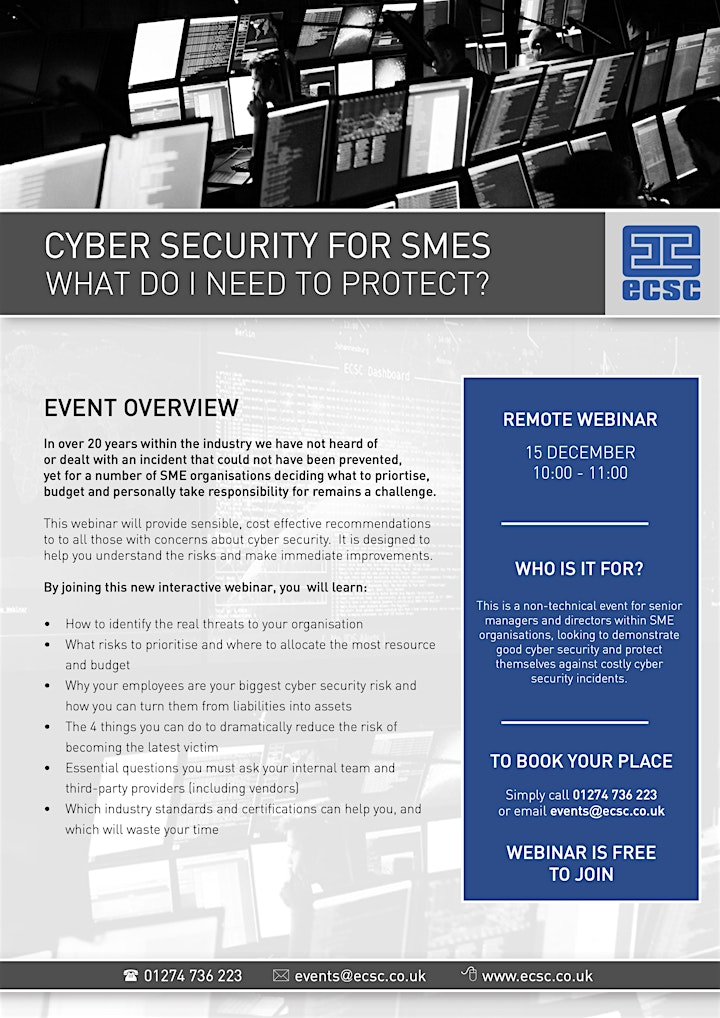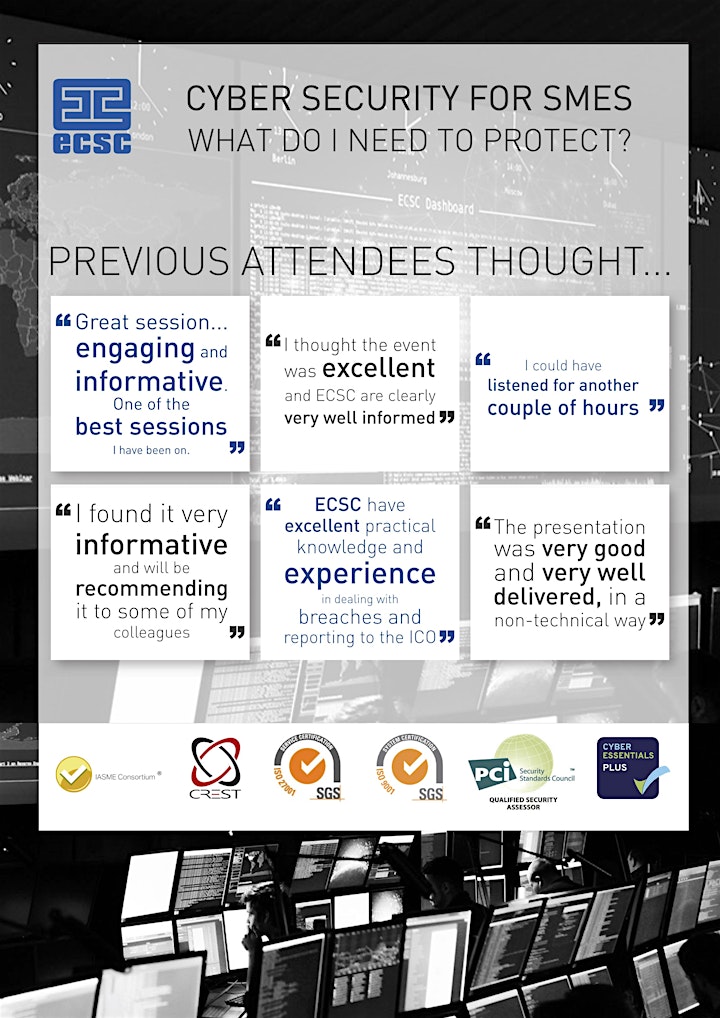 Organiser of Cyber Security for SMEs - What do I need to protect?
Established in 2000, ECSC is the UK's longest running full service information and cyber security service provider. We are a security partner that can help you in all aspects of your information and cyber security requirements, having helped clients in over 20 countries recover from incidents, develop their security, and gain a range of information and cyber security certifications.
+44 (0) 1274 736 223