Cyber-security – How can you protect your business with FSB Birmingham 0905...
Description
"15 steps to basic Cyber Security" with Scott Taylor, Information Security Consultant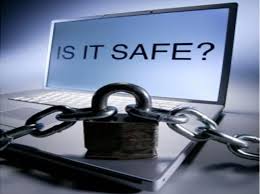 The bad guys are coming! And even the experts agree that if they want to break in to your home or business, they will. But you shouldn't make it easy for them and leave the doors and windows open!
The costs to you, your family, your business, your customers and even your suppliers of ignoring Cyber Security are horrendous - last year it was estimated that 1 in every 10 people in the UK suffered some kind of identity-related or online fraud with around 2.9 million businesses also feeling the effects of Cyber Crime, costing them an estimated £29 billion (an average of £10,000 each business!).
And most of those could have been prevented by taking some straightforward precautions which need not be expensive, complex or onerous, but which do need to be done!
This talk will outline what you are up against, the basic principles of Cyber Security and the 15 steps required to defend yourself against the majority of Cyber threats, giving you and your business a fighting chance of surviving the fastest and most lucrative growth industry in the world!
The presentation will be deliberately non-technical to help as many people as possible.
Agenda:
6.30 registration & buffet to be served at 6.45pm
7pm start 8.30 close
Free parking onsite
Free for non-members and guests and includes sandwich & chip buffet and tea / coffee