Cyber Security Networking Event - 6 July 2017

Thursday, 6 July 2017 from 08:30 to 11:00 (BST)
Event Details
Cyber Security Networking Event
6 July 2017
Coffee & Breakfast Pastries - 8.30am
Event start 9am
"Cyber-enabled crime is a rapidly emerging and ever-evolving threat"
                         

 Dr Cliffe Schreuders, Director of Cybercrime & Security Innovation Centre, Leeds Beckett University
The hot topic of cyber security is explored with an expert panel of speakers at the Leeds Beckett University Cyber Security Networking Event on Thursday 6th July.
Along with the opportunities that the digital age has brought us, are vulnerabilities which cyber security aims to address.
The event will explore the benefits of greater 'cyber resilience', expanding on the challenges related to defending legacy systems, and what strategies smaller companies can adopt to protect themselves.
---
Introduction by Professor Colin Pattinson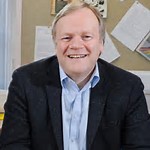 Dean of School, School of Computing, Creative Technologies & Engineering
Confirmed speakers include:
Dan Taylor
Head of Cyber Security, NHS Digital 
Dan Taylor leads NHS Digital's Data Security Centre (DSC) which is at the forefront of information and data security. Part of the DSC role is to deliver secure by design applications and to build awareness and understanding of personal and cultural responsibilities to securing data.

The DSC Cyber Security Programme is delivering a number of projects to build cyber-security defence across the country.

Dan has worked with NHS Digital and its forerunner operations since 2010 working at a national level delivering change through a number of nationwide programmes, having previously worked across the NHS in   management and leadership roles since 2004.

  

          
 Dr Z. Cliffe Schreuders
Director of Cybercrime & Security Innovation Centre, Leeds Beckett University
   
  
  

Dr Z. Cliffe Schreuders is currently engaged in, and coordinating, several research projects including: cybercrime and digital evidence in the police force; developing randomised capture the flag (CTF) hacking challenge software for computer security education, gamification applications to higher education; and designing usable mobile device security and access controls.

    
Stuart Hyde QPM
Member of the Europol Internet Security Advisory Board and the aql® appointed Regional Ambassador for Cyber Security Information Sharing Partnership (CiSP)
  
  
  

Stuart Hyde

CiSP is a joint industry and government initiative set up to exchange cyber threat information in real time, in a secure, confidential and dynamic environment, increasing situational awareness and reducing the impact on UK business. It came into its own during the recent Health UIT crisis when NHS network managers were able to share data and thinking quickly across the sector and with Government agencies.

CiSP is free and is managed, run and financed by Government.
This networking event will also give attendees the opportunity to discuss where recent technological advances are taking us, while browsing a showcase of cyber security technology projects exhibited by representatives from Leeds Beckett University.


This event is free to attend. Breakfast pastries and refreshments will be served.
When & Where

Leeds Beckett University
Broadcasting Place
Woodhouse Lane
LS2 9EN Leeds
United Kingdom


Thursday, 6 July 2017 from 08:30 to 11:00 (BST)
Add to my calendar