This is a non-technical event for anyone in a small organisation looking to understand essential cyber security defences.
About this event
THIS NEW INTERACTIVE WEBINAR IS FREE TO JOIN.
If you are responsible for cyber security in a small organisation, without specialist skills in-house, then this is the event for you. SMEs can face the same cyber security challenges as those of larger organisations, however often with limited or no specialist knowledge and minimal budgets. However, there are a number of straight forward steps SMEs can apply to reduce risks substantially.
With new data protection legislation in the UK, and the large fines introduced with the UK GDPR, small organisations need to have effective cyber security.
ECSC Group plc has more than two decades' experience in the prevention of cyber security breaches and incident response for organisations of all sizes, from one person companies to the largest global organisations.
This online session will give you practical information and strategies to help you make immediate and significant improvements, often at no cost.
By joining this new interactive on-line event, you will learn:
Why your IT supplier isn't a cyber security expert
The top 3 mistakes that SMEs make with regard to cyber security
When Cyber Essentials can help you, and when it wastes your time
How to introduce cyber security into your IT outsourcing contracts
What to do first in an incident
Why the cloud is generally less secure than other IT alternatives
The Information Commissioner's Office (ICO) expectations for SMEs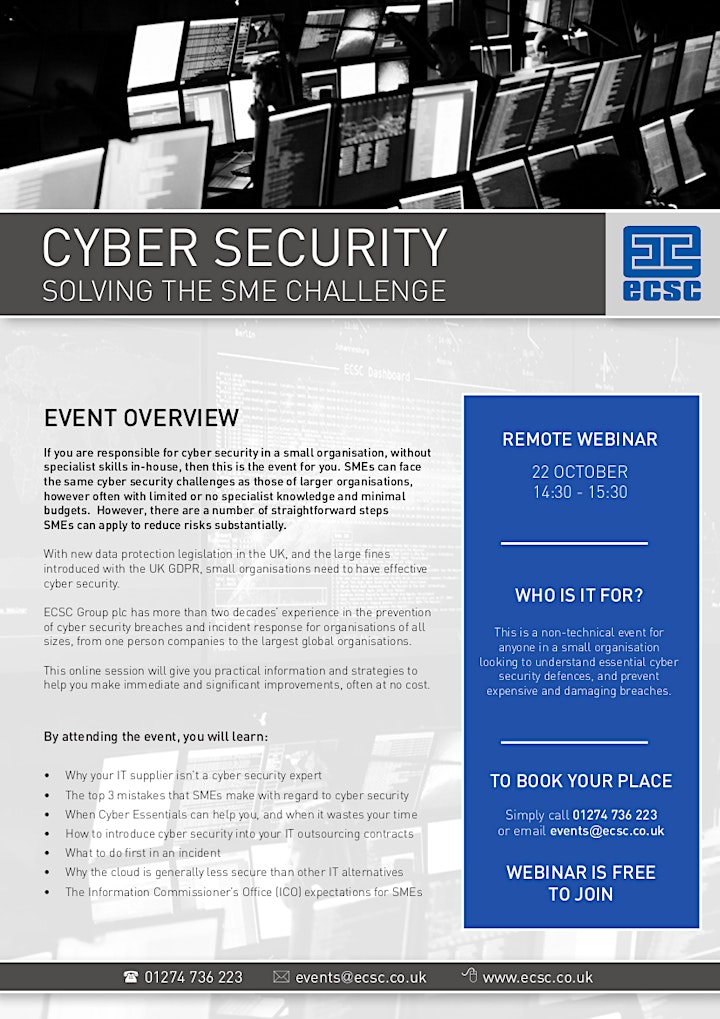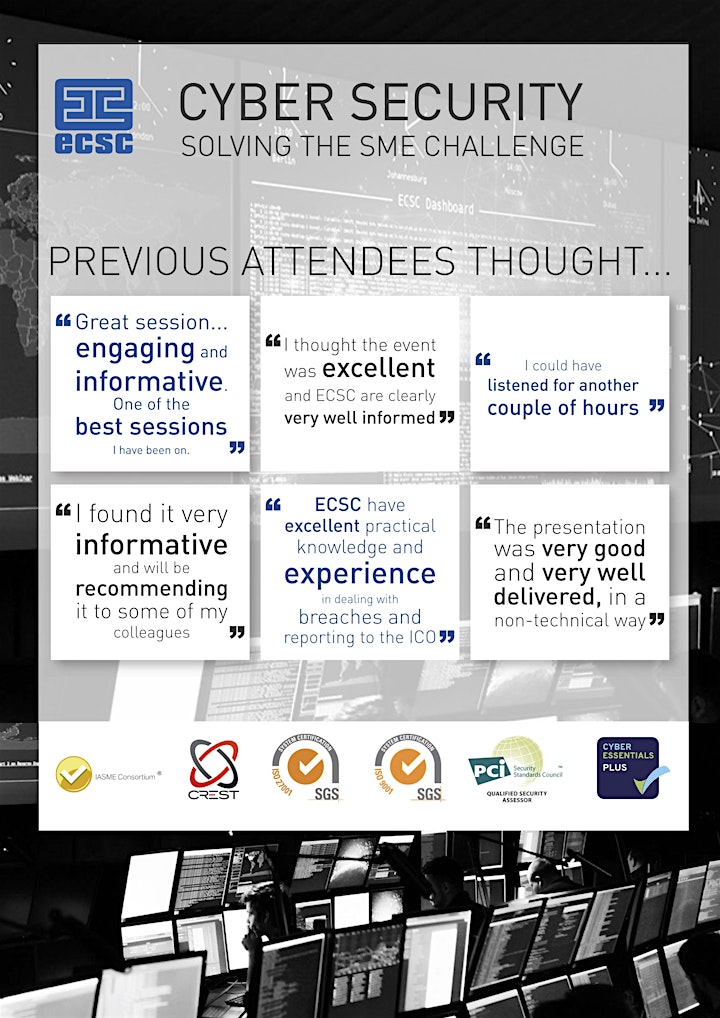 Organiser of Cyber Security - Solving The SME Challenge
Established in 2000, ECSC is the UK's longest running full service information and cyber security service provider. We are a security partner that can help you in all aspects of your information and cyber security requirements, having helped clients in over 20 countries recover from incidents, develop their security, and gain a range of information and cyber security certifications.
+44 (0) 1274 736 223