NWORG Cyber Security - in the 21st Century
About this Event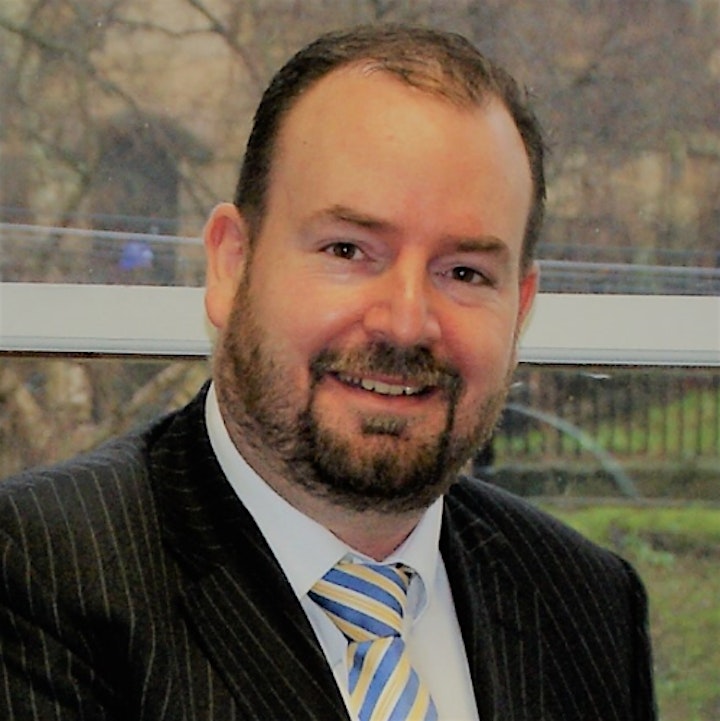 Speakers:
Karl Hargrave has over twenty-years experience in business development and delivery of cyber security solutions, business management software and managed services IT solutions to leading UK organisations. Used to working at board level helping organisations transform their businesses using appropriate technologies in Cyber Security, Software and Infrastructure solutions. Security Foundry was founded on the guiding principles to establish a trusted, local and focused partner of choice for North Wales SMB, Mid-Market and Corporate clients looking for high quality cyber security solutions aligned with effective IT. Based in the heart of Wrexham our vision is to become North Wales' go to cyber partner. Whilst we are technology partners with leading global cyber security vendors, such as IBM and Microsoft, we always focus on business needs and outcomes - which means customers and partners can trust whatever we recommend is actually needed.
PROGRAMME:
14.00 Welcome and introduction - Professor Tony Hines, NWORG Chair
14.10 Cyber Security - Karl Hargrave, Director Security Foundry
15.05 Winning an OR Scholarship - Maryam Mojdehi, OR Scholarship Award
15.30 Close
Cyber Security is the 21st century business imperative. We welcome Karl Hargrave from the Security Foundry.
Synopsis:
The role effective cyber security has today, how businesses and organisations can effectively continue to operate in today's 'twilight' economy here in 2021 and how they keep themselves and their users secure and protected from hostile online threats against a challenging operational backdrop. We will cover a range of topics including the practical role of AI, what is called next generation technologies and what they mean for the traditional IT environment, corporate responsibilities and how they should take on board new ways of working, user education, identity management, privileged users, end user devices, protecting yourself from scams and BYOD policies. Using practical examples and meaningful insights gained from working with organisations both before and during lockdowns, we hope to inform a wide range of attendees on what they can do to stay secure, and where they can start making some immediate improvements to their own environment if cyber security hasn't been top and centre of their focus up until now.
Maryam Mojdehi - My first professional career was nursing in my home country of Iran, through which I have eight years' experience of analysing data to make appropriate decisions about patient care. I am also a single parent of a teenager who began her own university career in Medicine this year. After my international relocation almost a decade ago I pursued my life-long passion for mathematics, culminating in my graduation with a First Class BSc Honours degree in Mathematics from Manchester Metropolitan University in Summer 2019. I then spent a year developing my professional practice before continuing my studies on the MSc Business Analytics, Operational Research and Risk Analysis course at the University of Manchester – an opportunity made possible with the kind support of the OR Society's Scholarship, that has enabled me to stop working and focus full time on my OR studies at the UoM.
Synopsis:
I will outline what led me to pursue a career in Operational Research, from my eight years as a Nurse in my home country of Iran, analysing data to make appropriate decisions about patient care, through to the wide range of units focussed on advanced analytical methods and statistical techniques which made up my Undergraduate Mathematics degree. I will talk about the units I am studying as part of my MSc Business Analytics, Operational Research and Risk Analysis degree at the University of Manchester. I will highlight the OR elements of my course which are providing me with an excellent grounding in the core areas of data analytics, optimization and decision making. I will show how I hope to use these skills and experiences to support my future career in OR, in acquiring the necessary analytical and risk management skills required for a variety of different roles in the public sector or a commercial/business environment. Finally, I will cover how the financial support of the OR Bursary and the networking opportunities of presenting at events such as this have supported me through my studies during this difficult year for both students and tutors. I will briefly touch on the challenges on working on individual and group academic OR projects during this extraordinary period of unavoidable home-working.