This is a non-technical event offering vital information to all organisations looking to improve their cyber security.
About this event
THIS NEW INTERACTIVE WEBINAR IS FREE TO JOIN.
The webinar will take you through the various breach detection solutions available to your organisation, regardless of budget.
Attendees will learn to assess whether their current solution is fit for purpose and how to avoid paying for the solutions that fail to deliver any real value.
By joining this new interactive webinar, you will learn:
• Whether a SIEM solution is a sensible investment for your organisation
• The expertise required to implement, maintain and monitor your SIEM solution yourself
• The alternative options available to you, where you have limited in-house expertise
• A sensible approach to cyber security budgets for your organisation
• What the latest marketing promises actually mean
• Whether you can be confident in your organisations cyber security detection capabilities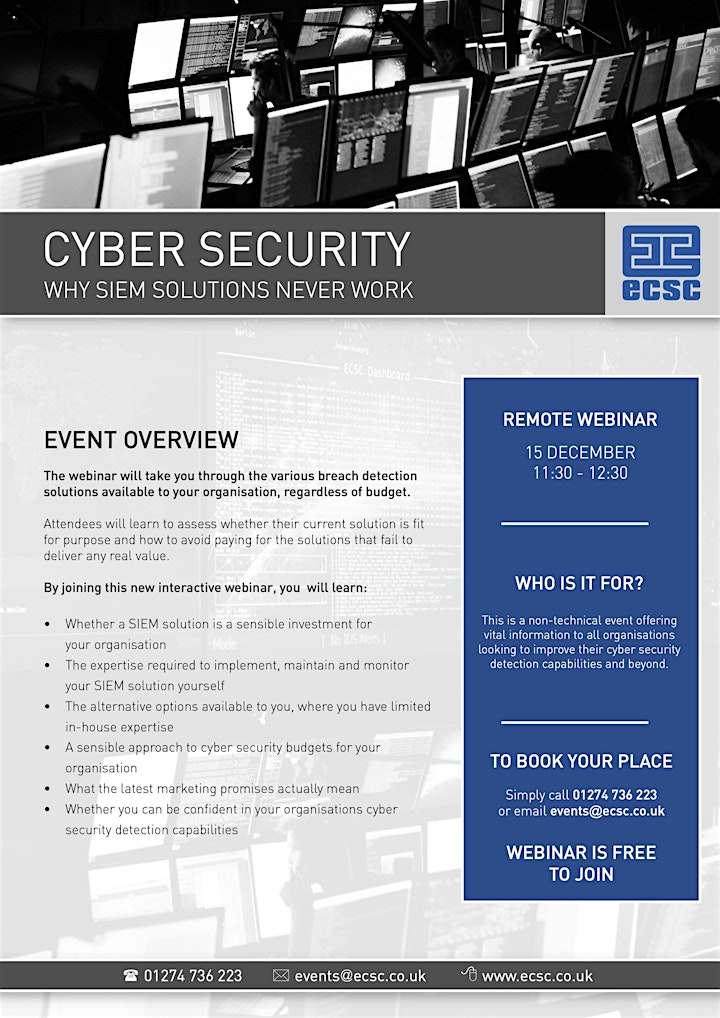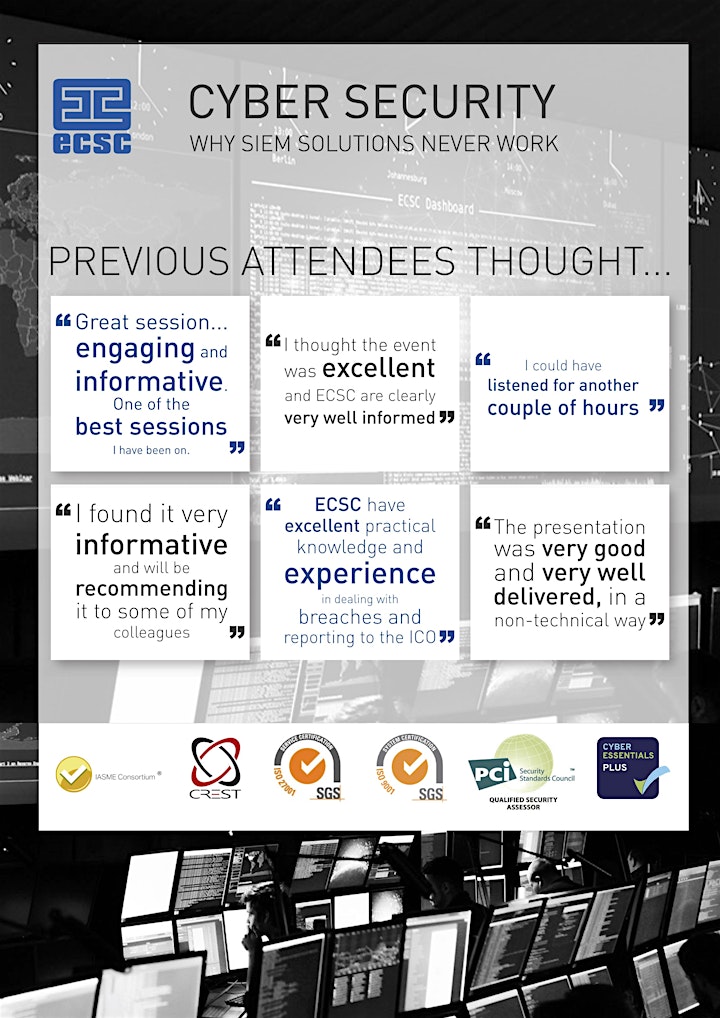 Organiser of Cyber Security - Why SIEM solutions never work
Established in 2000, ECSC is the UK's longest running full service information and cyber security service provider. We are a security partner that can help you in all aspects of your information and cyber security requirements, having helped clients in over 20 countries recover from incidents, develop their security, and gain a range of information and cyber security certifications.
+44 (0) 1274 736 223