Free, small group, social cycle ride through three charming Dartmoor Gateway Towns, incl. stops for refreshments and picnic lunch.
About this event
We hope you will join us for another Free BIG BIKE REVIVAL event this summer - a cycle ride that takes in three local towns, each with their own distinct character, and the beautiful countryside of the lower moor, with the enjoyment of travelling by bike.
This is a cycle ride from South Brent to Ashburton via Buckfastleigh, return.
Please be sure to book a place, as the number of places are limited.
Bring your bike and meet up with other participants at the Old School Community Centre in South Brent to start the ride. The centre has a small car park, off Totnes Road, for approximately 20 vehicles. Two spaces are dedicated for people with disabilities. There are two cycle stands in the car park that can accommodate up to 4 bicycles.
More details to follow. We hope you can join us for a fun ride!
Places are limited. So reserve your place now!
Donations: This free event is subsided by support and funding from national and local organisations. If you are able to make a small contribution we would be grateful. As part of the booking process here on Eventbrite there is an option to make a donation toward the cost. Please note that making a donation does not reserve your place on the cycle ride - please select a 'Ticket' and register your details in order to participate.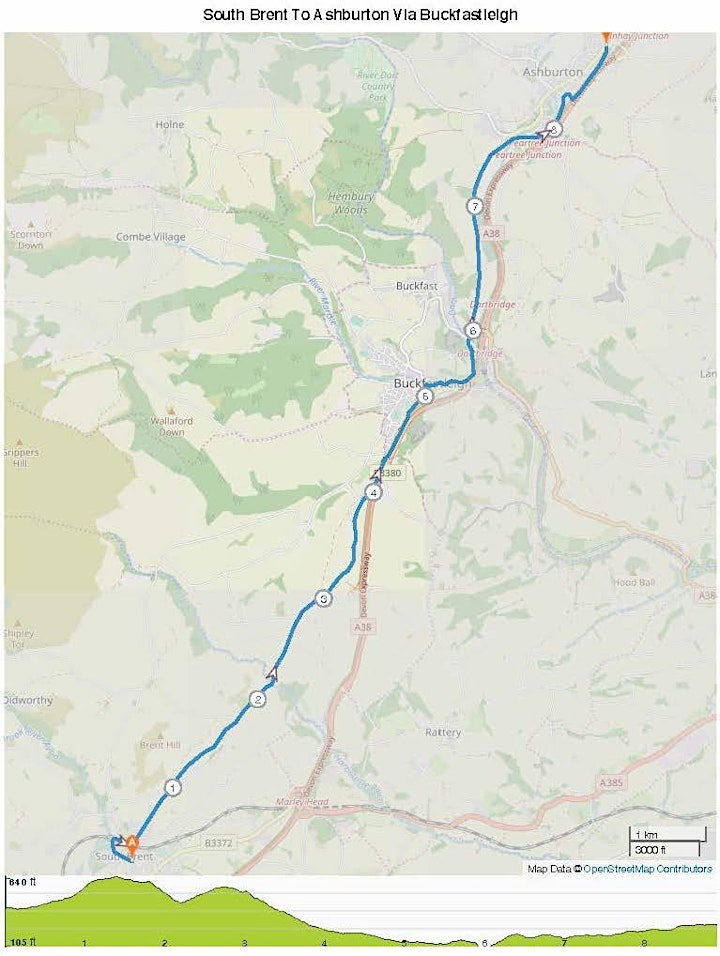 There will be more Big Bike Revival free cycle rides on these dates:
Saturday 21 August : Bike Bus transport onto higher Dartmoor & Cycle Ride from Haytor back to Buckfastleigh, with the option to ride on to South Brent or take the Bike Bus from Buckfastleigh back to South Brent.
Saturday 28 August :  e-Bike Ride, with ride leader Inga Page, of 'Dartmoor Walks and Rides This Way'.
Monday 30 August :  Primrose Trail Ride (Avon Valley). This route has been recently proposed for development as an accessible multi-purpose trail for walkers and cyclists, and is between Kingsbridge and South Brent, following where possible the route of the old Primrose Line railway.
If you follow us on Eventbrite, Facebook, Instagram or Twitter, or signup to our Newsletter, we will let you know when bookings open for other events and rides:
We are able to offer this Dartmoor Bike Bus Ride and other BIG BIKE REVIVAL cycle events and rides throughout the coming summer thanks to support and funding from: